This New Trailer For  'The Hurricane Heist' Promises a Wildly Fun Action Thriller
Seriously, this is insane.
https://www.youtube.com/watch?v=90uhxbfUfC4
Considering his pedigree as director of The Fast and The Furious and xXx, it's surprising we haven't heard much about Rob Cohen's new flick, The Hurricane Heist, before now—okay, maybe we have, but that was when it was titled Category 5.
Whatever the case, watch that damn trailer. Seriously, watch it. When we say it's insane, we aren't kidding. It pretty much looks like Ocean's 11 meets Twister meets od'ing on cocaine.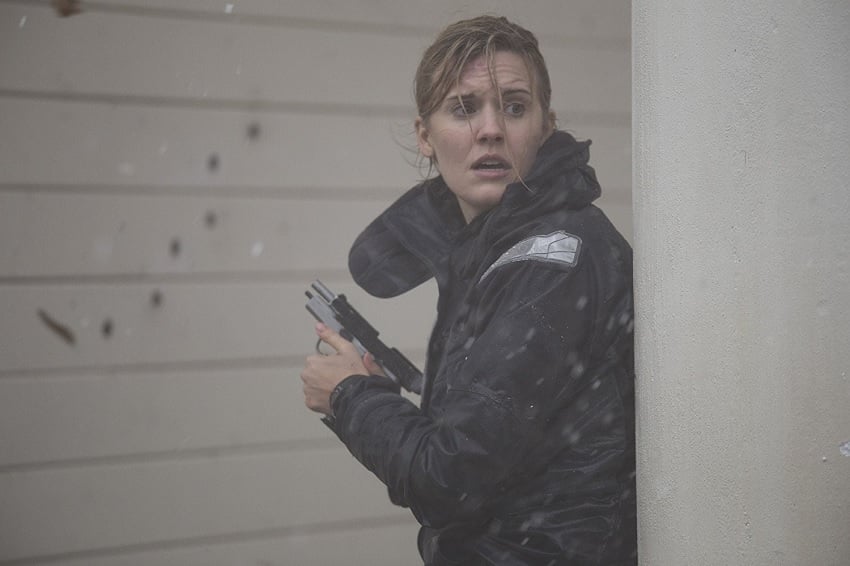 Here's the synopsis:
Under the threat of a hurricane, opportunistic criminals infiltrate a US Mint facility to steal $600 million for the ultimate heist. When the hurricane blows up into a lethal CATEGORY 5 storm and their well-made plans go awry, they find themselves needing a vault code known only by one Treasury Agent (Maggie Grace), a need that turns murderous. But the Treasury agent has picked up an unlikely ally, a meteorologist (Toby Kebbell) terrified of hurricanes but determined to save his estranged brother kidnapped by the thieves. He uses his knowledge of the storm as a weapon to win in this non-stop action thriller ride charged with adrenaline throughout.
The movie really does look like a lot of fun, but there's a caveat: It was filmed in 2016, which suggests it sat on the shelf for a bit, which is sometimes the sign of a movie that distributors aren't sure will do well in the theater.
We'll find out whether it was worth the wait when The Hurricane Heist premieres on March 9.