Watch Keanu Reeves Make a Tough Choice in New Clip From 'John Wick: Chapter 3—Parabellum'
Grab a tissue.
The bottom line on the John Wick film franchise is it's about a man and his dog. And in the mythology created by Derek Kolstad and filmmakers Chad Stahelski and David Leitch, that man is perhaps the greatest, deadliest assassin in a world that's shockingly full of professional killers. 
The "dog" part shows us that even a man who can take out three guys in a bar with a pencil has a loving sensitive side. Also, dogs are just awesome in general. That's why this clip from the upcoming John Wick: Chapter 3—Parabellum is upsetting: John (Keanu Reeves) has to say goodbye to his dog.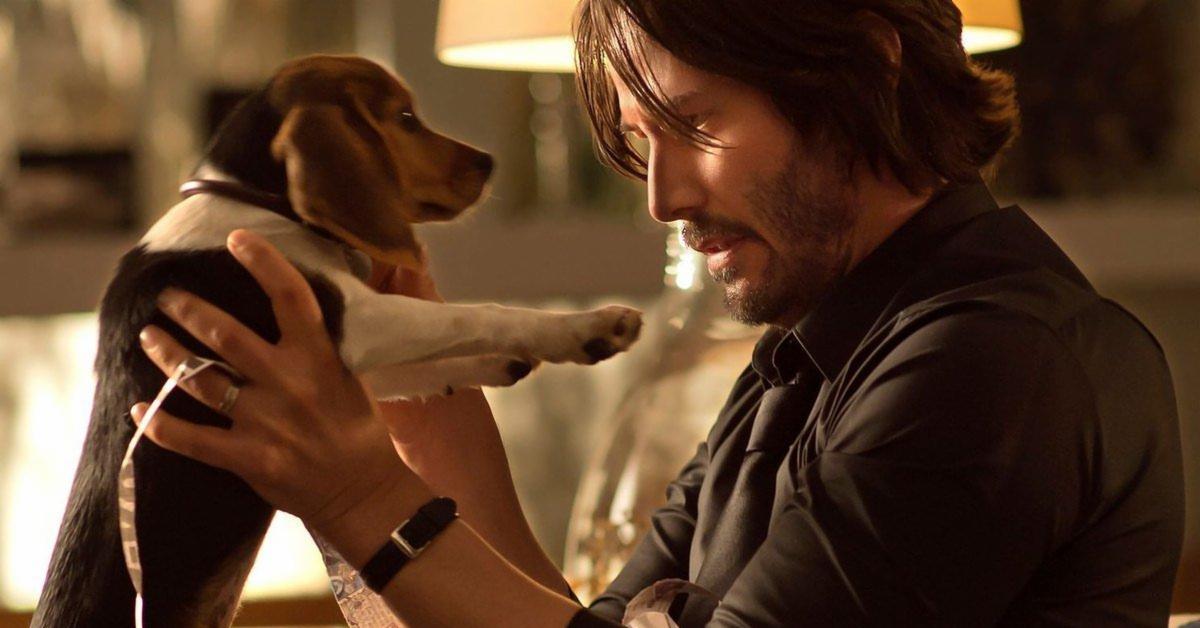 Obviously he's doing the humane thing. In Parabellum, Wick is being chased by the entire assassin underworld. He's been exiled from The Continental, the lone safe space for his kind, for committing murder on the grounds. There's a $14 million bounty on his head. 
A guy in that position doesn't have time to let his pooch take a hydrant break. 
Fortunately the Wick team keeps releasing interesting images and previews to distract us from these things. The latest is above: an ad for The Continental. The real Continental.
That's right, to go along with the release of Parabellum, an actual Continental is opening May 10 at One Hanson Place in Brooklyn, NY. Fans will be able to go inside that rarified world and probably won't even need gold coins or guns to do it.
John's dog will likely make it; it'd be mean to put the audience through another pup death. 
No one knows for sure, though. We'll find out when John Wick: Chapter 3—Parabellum is released on May 17.