WATCH: Krysten Ritter Strips Down in the Red-Band Trailer for 'Search Party'
It's Jessica Jones like you've never seen her before.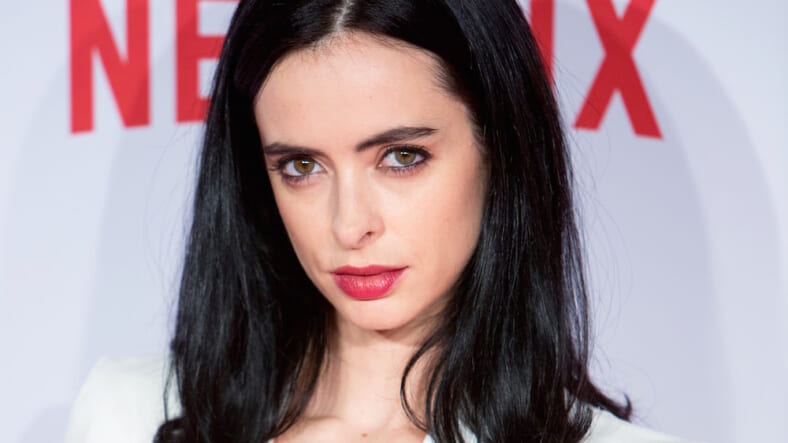 The raunchy bro-trip movie Search Party has been on the back burner since 2014. In a last ditch effort to stir up some publicity before it's finally released (domestically) in May, a new red-band trailer recently dropped, and it's doing the trick.
Perhaps that's because it shows sultry Jessica Jones star Krysten Ritter stripping down to black-lace underthings and mounting one of the film's stars, Adam Pally. It's almost too hot to handle (almost).
https://www.youtube.com/watch?v=5s1ihM6UIUY
Unfortunately for Pally, Ritter plays a black-market organ harvester in the film. She meets Pally's character in a bar, aggressively seduces him, and then ties him to his bed to finish the job. This gag has been done a million times over, but we're all for it if it means some more primo vantage shots of Ritter. 
Directed by Scot Armstrong (Old School and Road Trip), the film follows the misadventures of a group of buddies (T.J. Miller, Thomas Middleditch, and Adam Pally) when one of them is kidnapped and left stranded in the desert after his wedding ends in catastrophe (remember The Hangover?) Cameos from Alison Brie and Jason Mantzoukas ensue as do cocaine and raunchy sex jokes aplenty.
Search Party will see domestic release on May 13.