Watch Lady Gaga Belt Out a Killer Version of Led Zeppelin's 'Black Dog' on Howard Stern
Hey hey Gaga, you're doing Led Zep proud.  Lady Gaga belted out a surprisingly awesome version of Led Zeppelin's "Black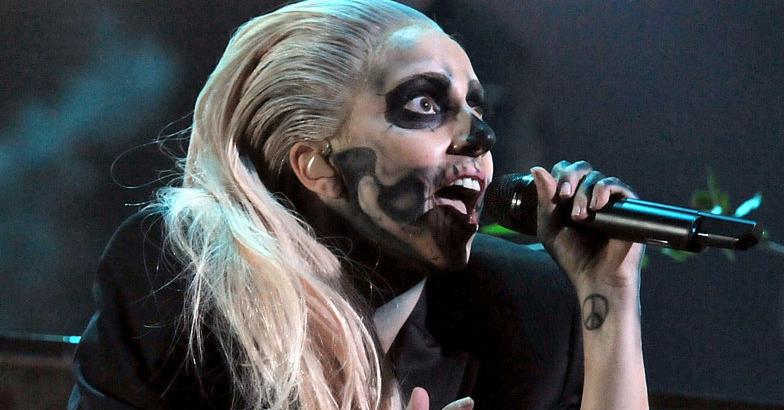 Hey hey Gaga, you're doing Led Zep proud. 
https://www.youtube.com/watch?v=nNow_5yzwL0
Lady Gaga belted out a surprisingly awesome version of Led Zeppelin's "Black Dog" live on Howard Stern's radio show.
The pop superstar—who's also a closet metalhead and hard rock fan—sang the first few lines of the song as Stern attempted to mimic Jimmy Page's monster riff on his Sirius XM show.
Gaga, who was promoting her new album Joanne, admitted that "I love to yell and scream and be raspy."
This isn't the first time she's gotten the Led out. The former Stefani Germanotta sang Zep's "D'yer Maker" in this classic clip from 2006 when she was an unknown NYC singer. 
Teamrock.com also points out some of Gaga's other hard rock bonafides: 
Her recent single Perfect Illusion features Queens Of The Stone age man Josh Homme on guitar and she has previously been spotted wearing an Iron Maiden t-shirt, later saying she had got up at 5am to buy their latest album The Book Of Souls.
Maiden frontman Bruce Dickinson praised Gaga for her fashion sense and musical abilities, saying she has a "great sense of drama."
Anthrax mainman Scott Ian described Gaga as a "genuine metalhead" while Kiss bassist Gene Simmons said she was a candidate to be the world's next great rock star.
Who knew?