Watch the Explosive, Robot-Packed New Trailer for 'Pacific Rim Uprising'
Kaiju's comin'.
Pacific Rim was ridiculous fun. We all love watching giant monsters and massive robot warriors destroy entire cities and killing unknown thousands in the bargain. That's action. 
It looks like Pacific Rim Uprising is staying in that mode, though there's a sense that we're getting real. We've got a very grim John Boyega speaking in his natural British accent and generally doing a pretty nice job of reflecting Idris Elba's intensity from the first movie.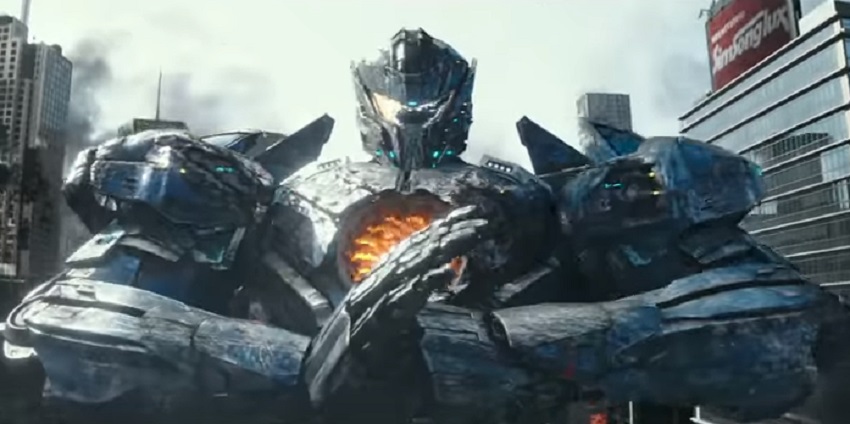 Still, even with new actors, how do you do a sequel like this and not just repeat the first movie? Here's Legendary's description:
John Boyega (Star Wars: The Force Awakens) stars as the rebellious Jake Pentecost, a once-promising Jaeger pilot whose legendary father gave his life to secure humanity's victory against the monstrous "Kaiju." Jake has since abandoned his training only to become caught up in a criminal underworld. But when an even more unstoppable threat is unleashed to tear through our cities and bring the world to its knees, he is given one last chance to live up to his father's legacy by his estranged sister, Mako Mori (Rinko Kikuchi)—who is leading a brave new generation of pilots that have grown up in the shadow of war. As they seek justice for the fallen, their only hope is to unite together in a global uprising against the forces of extinction.

Jake is joined by gifted rival pilot Lambert (The Fate of the Furious' Scott Eastwood) and 15-year-old Jaeger hacker Amara (newcomer Cailee Spaeny), as the heroes of the PPDC become the only family he has left. Rising up to become the most powerful defense force to ever walk the earth, they will set course for a spectacular all-new adventure on a towering scale.
Seriously, the trailer is a thrill a second and promises just as awesome an experience as the first movie. Just as long as you don't try to mentally calculate the cost of all that property damage. Or wonder why people still go about their day-to-day lives while Jaegers and Kaiju are stomping all over creation.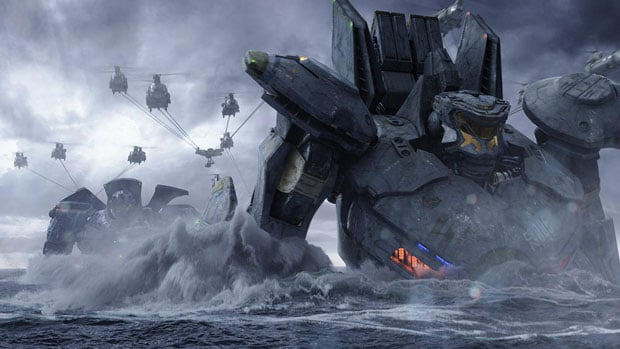 Ok, it's true, getting away from real world worries is exactly why people flock to see movies like this. 
We'll get to watch all the smashing when Pacific Rim Uprising premieres March 23.