The First Full-Length 'Super Troopers 2' Is Here, So Watch It Right Meow
It's chock-full of shenanigans.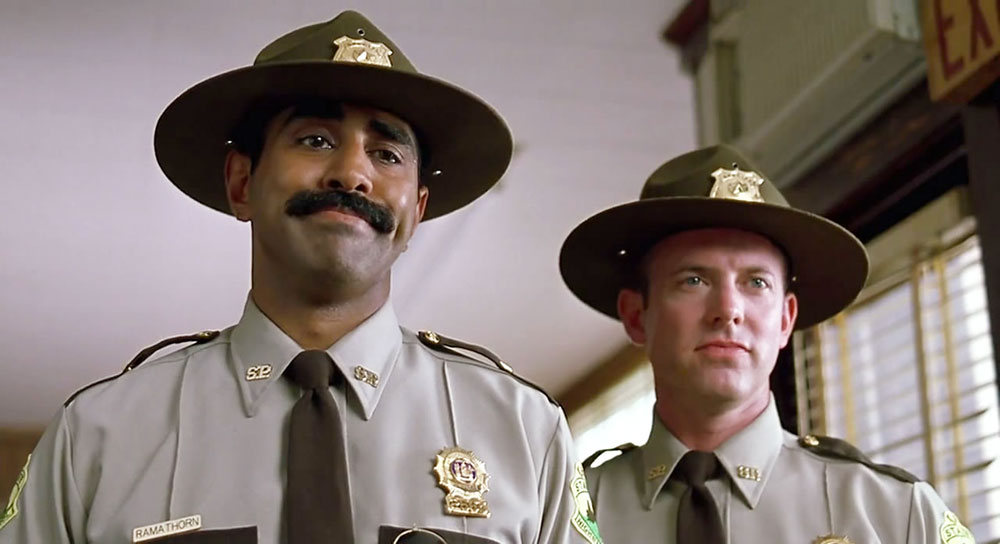 If you expected a reference to man-moose love in the Super Troopers 2 red band trailer, you will not be disappointed. There's that and so much more.  
It's here—see above—and we're stoked. Especially since it's funny as hell.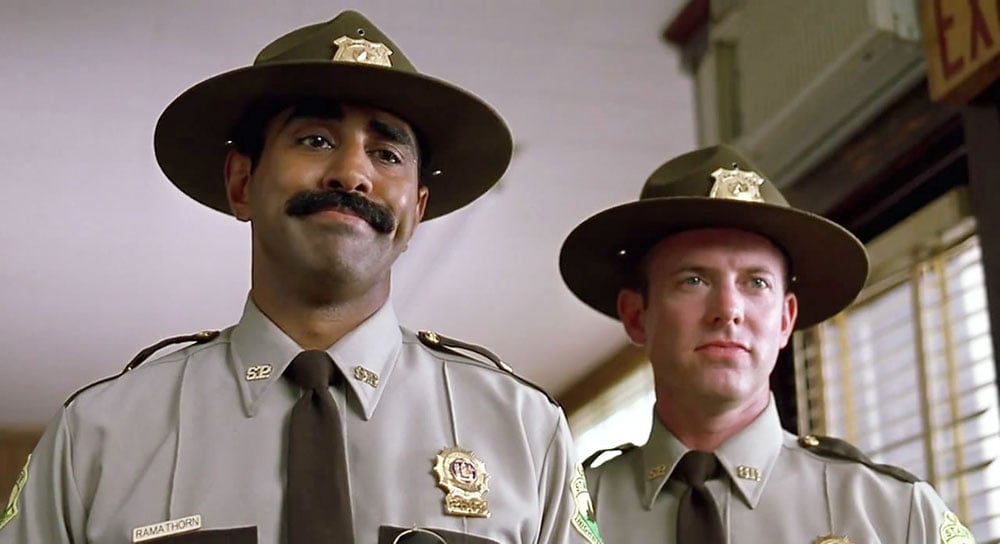 Good stuff in this preview includes Farva (Kevin Heffernan) shooting a bald eagle out of the sky. Thorny (Jay Chandrasekhar) accurately tells him that'll probably just earn him a spot in hell. 
There are also shenanigans involving that time-honored comedy combo of grizzly bear and porta-potty. 
As a reminder, here's Fox Searchlight's synopsis, which amazingly doesn't just say "all sorts of magnificently crazy shit goes down":
Everyone's favorite law enforcement team is back by popular demand with the long anticipated follow up to the cult comedy classic…SUPER TROOPERS. When an international border dispute arises between the U.S. and Canada, the Super Troopers- Mac, Thorny, Foster, Rabbit and Farva, are called in to set up a new Highway Patrol station in the disputed area. Unconventional police work follows, and the result is…SUPER TROOPERS 2. 
Plus, there's Rob Lowe acting Canadian and wearing a '70s teen star haircut.
Super Troopers 2 rides into theaters like a conquering herd of war moose on April 20.