The Bluths Are Back in 'Arrested Development' Season 5 Trailer
But is there still money in the banana stand?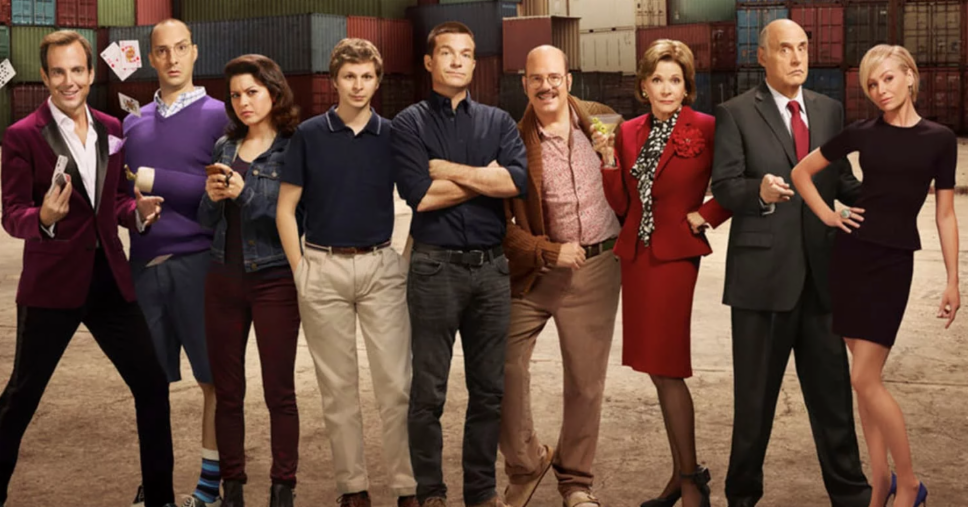 Photo: Netflix
https://www.youtube.com/watch?v=gXg2_yExgVY
It's the return of the Bluth family!
Netflix just dropped the first trailer for the 5th season of Arrested Development and confirmed it will drop on May 29. This makes us very happy indeed.
Here's where we last left the gang, per Uproxx: 
George-Michael discovered he and his dad were dating the same woman; Buster was arrested for Lucille Austero's murder; Gob was named president of the Bluth Company; and "Getaway" continues to be the number one song in the country.
Now, it seems, the world's most dysfunctional fictional family is embarking on a "new new beginning." Here's Business Insider's take:
The trailer finds the family helping Lindsay (Portia de Rossi) in her campaign for Congress, much to the embarrassment of Michael (Jason Bateman). The trailer goes through a quick retrospective of the family's history, and plays on classic moments from earlier seasons of the show — "I just blue myself for the first time in five years," quips Tobias (David Cross). 

The Bluths are also apparently getting an award for "Family of the Year" that they are giving themselves, to which George-Michael (Michael Cera) remarks, "It still doesn't seem like we'd get the votes." Narrator Ron Howard says, "It seems a lot has changed over the years — well, not everything," and the trailer captures that idea by playing on how the family has changed while also reminiscing on the past.
Got all that?
And if you just can't wait a few weeks, check out Netflix's season four "remix" that edits the fourth season into shorter episodes and a longer season — which more closely resembles the original three seasons. Here's how to find it.