'The King' Trailer Teases Historical Epic with Battles and Beheadings
Timothée Chalamet and Robert Pattinson get medieval in Netflix's upcoming "Game of Thrones"-style flick.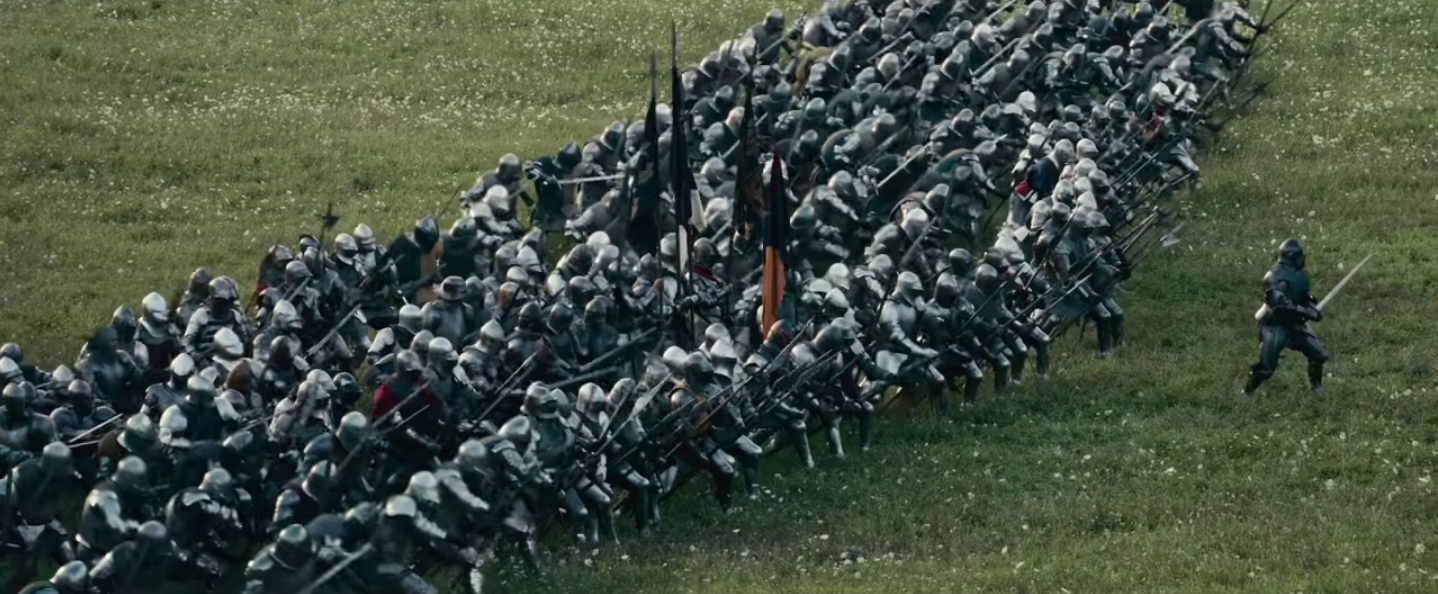 YouTube/Netflix
The first trailer for Netflix's The King is here, and it promises a sword-swinging drama full of palace intrigue, public beheadings, at least one massive armored battle scene.
Star Timothée Chalamet, who shows off an impressive bowl cut, portrays King Henry V in the new clip that at times evokes vintage Game of Thrones.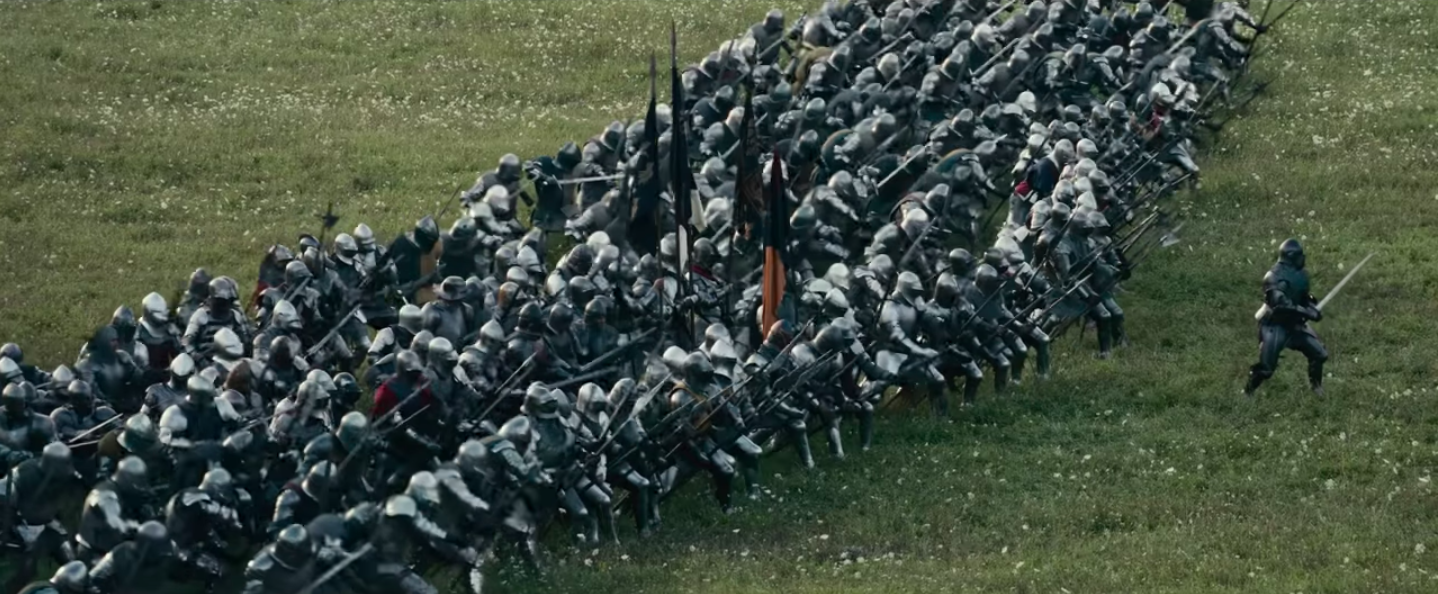 Check out the Netflix official description here:
Hal (Timothée Chalamet), wayward prince and reluctant heir to the English throne, has turned his back on royal life and is living among the people. But when his tyrannical father dies, Hal is crowned King Henry V and is forced to embrace the life he had previously tried to escape.

Now the young king must navigate the palace politics, chaos and war his father left behind, and the emotional strings of his past life – including his relationship with his closest friend and mentor, the aging alcoholic knight, John Falstaff (Joel Edgerton).

Directed by David Michôd and co-written by Michôd and Edgerton, The King co-stars Sean Harris, Ben Mendelsohn, Robert Pattinson, and Lily-Rose Depp, Chalamet's real-life girlfriend.
The movie is set to premiere at the Venice Film Festival on September 2. Its Netflix release date has yet to be announced, but expect it sometime this fall. Check out the trailer above.