A 'Watchmen' TV Show Is Coming to HBO, And Dear God We Hope It's Better Than the Movie
It's set to being filming in 2018.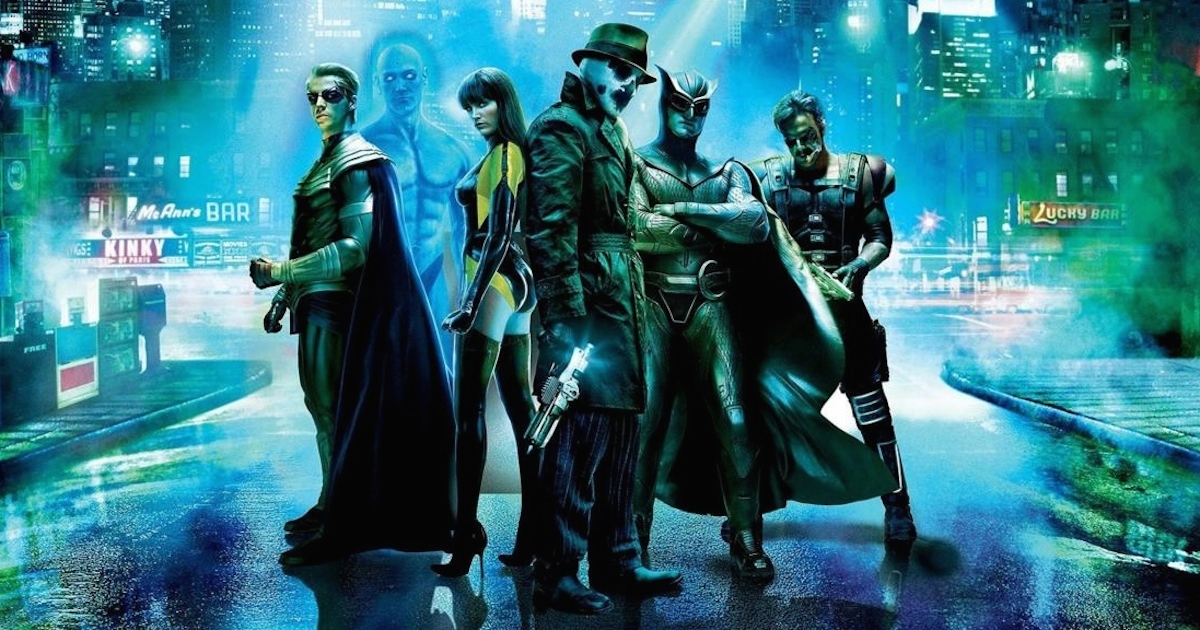 DC
It's been called an "unadaptable adaptation," but DC Comics' graphic novel Watchmen will be made into a TV series by HBO, nearly a decade after director Zack Snyder made it into a movie in 2009… to mixed results.
Now, word has leaked that production will begin in March 2018, which means they better hurry up with some casting decisions.
Snyder's version, which polarized critics but was nonetheless respected for its sheer ambitiousness, starred Jackie Earle Haley as Rorschach, Patrick Wilson as Nite Owl and former Maxim cover girl Malin Åkerman as Silk Spectre II, among other top talent.
In place of Snyder, Damon Lindelof, the showrunner behind Lost and The Leftovers, will helm the new show. 
He confirmed his involvement in a September Instagram post—of a replica of Nite Owl's retirement trophy with "In Gratitude" inscribed on the bottom.
The original graphic novel is noted for its "sophisticated take on superheroes" and has been "universally acclaimed for its psychological depth and realism," according to DC Comics.
"Watchmen takes place in an alternate world where the mere presence of American superheroes changed history: The US won the Vietnam War, Nixon is still president, and the cold war is in full effect," the official synopsis reads.

"It begins with a murder-mystery before unfolding into a planet-altering conspiracy: When a retired hero is killed, his former teammates must investigate."
"The conspiracy they uncover will entwine their secret traumas and twisted psychologies, ultimately asking where the fine line is drawn between heroes and villains?"
Fans will likely have to wait until 2019 to find out.