Why Miller High Life Is Suddenly Cool Again and Enjoying a Well-Deserved Comeback
If you've got the time, they've still got the beer.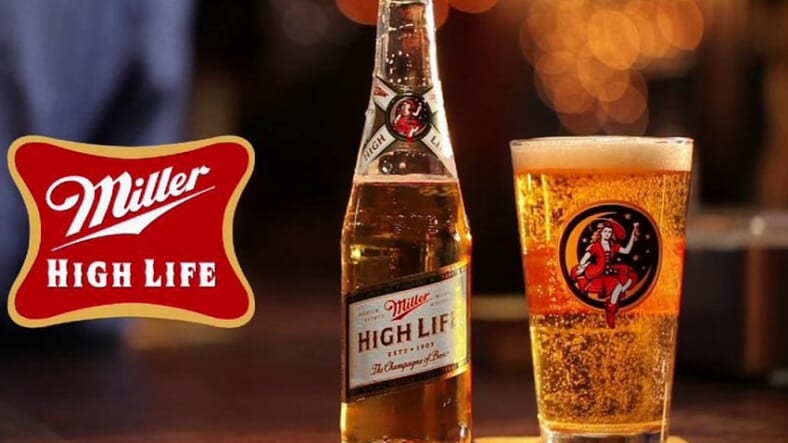 Miller Brewing Co.
If your only vision of Miller High Life is some sad dad in the late 1970s swilling it by the grill as he tosses scraps to the dog, we have news: the Champagne of Beers is coming back in style. 
Ad Age broke the story in June, noting that a pair of short spots had already aired, and they leaned on Miller's old school vibe:
"High Life offers quality for the everyman in a way that is unfortunately rare in today's world," MillerCoors Chief Marketing Officer David Kroll stated in a memo to distributors sent on Monday previewing the ads. "However, it has not always been depicted or perceived this way. The goal of our campaign is to re-introduce High Life with the pride and self-respect it merits. In essence, we're re-booting the story of the brand.

"The reboot comes with a significant new investment. Spending on the brand in December will jump 135% compared with last December, Ryan Marek, director of economy brands at Miller High Life, said in an interview. MillerCoors spent $10.7 million in measured media on High Life in all of 2015, according to Kantar Media.
Embracing Miller's retro cool is kind of a middle finger in the face of hipsters and millennials and maybe an acknowledgment of what made the beer every dad and uncle's go-to backyard barbecue fuel. 
However, Ryan Marek also reportedly said that the company has "pivoted away from being male-centric," and that they "are really chasing after here is this belief that we uphold quality for the everyman." 
Whatever the ad guys say, Miller never left, really. Good to know it's coming back to make drinking great again. 
Now if someone just does the same with lawn darts and tube socks, it will be like 1977 all over again.
h/t Business Insider