Watch Will Ferrell and Molly Shannon's Wonderfully Stupid Rose Parade Coverage That Fooled Many Viewers
Some Amazon customers thought their 'Cord and Tish' routine was real.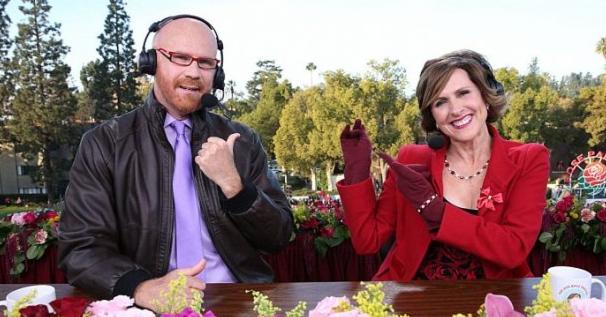 Photo: Amazon
Will Ferrell and Molly Shannon pissed off a ton of Amazon Prime customers with their parody commentary of the Rose Parade on Sunday morning. 
The SNL alumni played fictional TV anchors Cord Hosenbeck and Tish Cattigan as they provided intentionally daft "coverage" of the event for nearly two hours. 
Amazon and Funny or Die first introduced the characters in November with a promotion for the Prime Video exclusive. 
Many people didn't get it. According to the Hollywood Reporter, the broadcast had received around 1,000 one-star reviews in the first hour after it ended. 
The reviews were accompanied by angry comments from people who were apparently duped by the parody.  
"Bad video quality and very poor choice of commentators. They are trying too hard to be stupidly funny, not suiting the occasion," one reviewer wrote. 
"The Rose Parade isn't something to poke fun at!" said another. 
"This was not enjoyable to watch and really kind of made a mockery or at least drew attention away from the parade itself and all the people who have worked hard to make it beautiful." Sad! 
Yet another cited coverage from a local news outlet as an example of a proper Rose Parade broadcast. 
"Please use KTLA 5 as an example of hot to host the Rose Bowl parade. HGTV as well. Your version is very disappointing."  
Prime subscribers can still watch the broadcast on Amazon now. If you take the Rose Parade seriously, consider yourself warned.