Will Ferrell and John C. Reilly Reunite in Hilarious First Trailer For 'Holmes and Watson'
"Would you like some heroin?"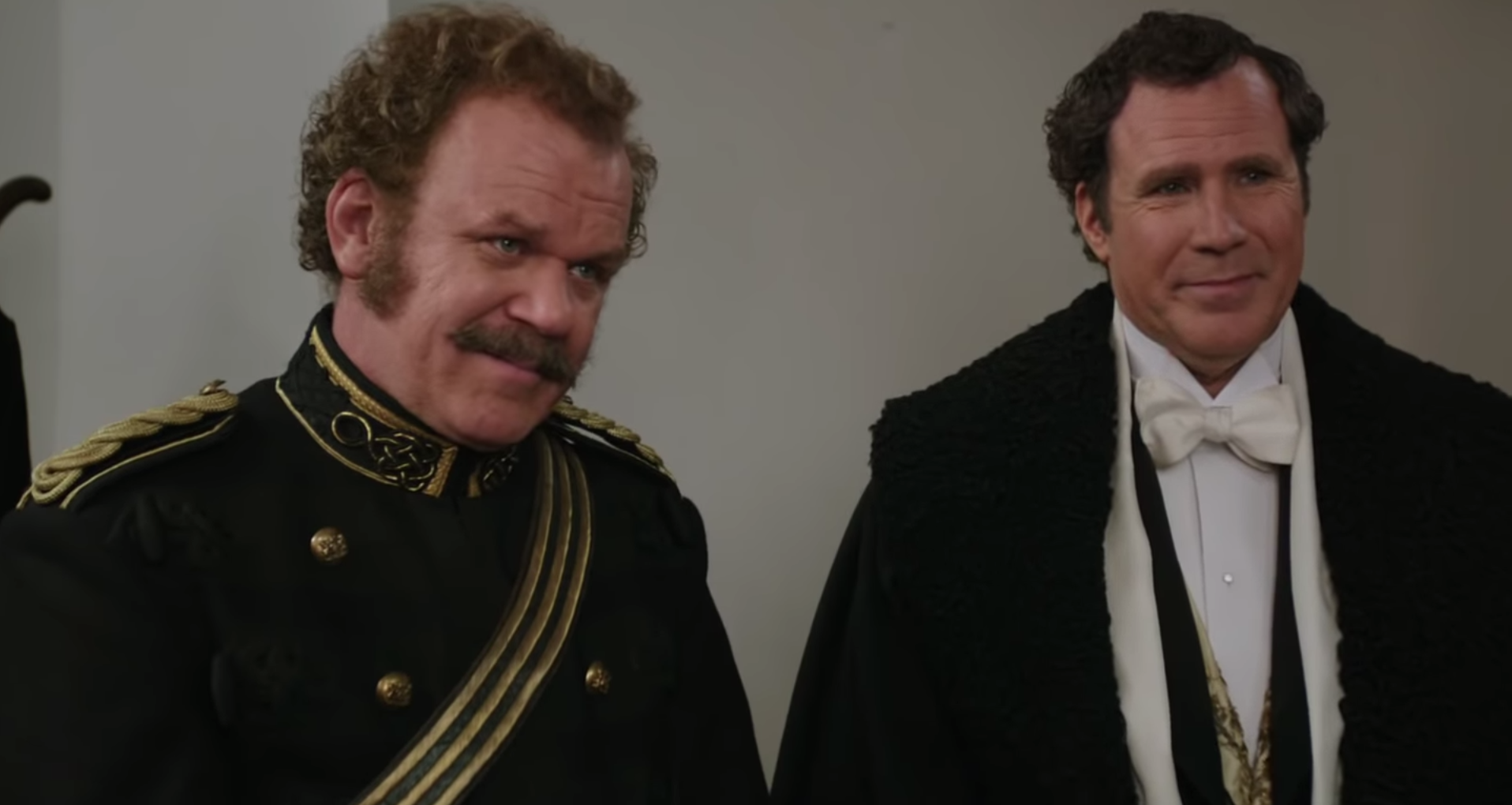 Sony Pictures/Screengrab
No, this isn't Step Brothers 2 but we'll take it. Will Ferrell and John C. Reilly are at it again, ready to infuriate fans of Arthur Conan Doyle's Sherlock Holmes stories while everyone else laughs their asses off.
Above is the first trailer for Holmes and Watson, and if it's any indication as to what the movie is like, there's a good chance it's every bit as hysterical as Step Brothers.
It's easy to get the gist of the story. Sherlock Holmes and Dr. Watson are already famous enough to get an audience with Queen Victoria, and Watson has kind of a hard-on for her. They learn of a plot created by Holmes' arch enemy, Professor Moriarty (Ralph Fiennes) to assassinate the queen.
Then they proceed to take a selfie with her, knock her out, they get attacked by killer bees—it's Will Ferrell and John C. Reilly. No one should expect high drama here. 
An odd little controversy popped up related to the movie. A teaser poster featuring the title characters with the legend "Holmies" hit the internet a month ago and was immediately snatched up by social media. Then the production company issued legal takedown notices. This may be why:
Err, "Holmies" also means "fans of the kid who shot up that DARK KNIGHT theater" so they might be freaking out and try to scrub the poster from existence.

— Stephen Therry 💉💉😷 (@StandingLeaf) August 28, 2018
It's easy to find on Twitter, but it may not be for long.
It's certain, however, that the controversy will be forgotten once Holmes and Watson premieres in theaters on Dec. 21.