Will Ferrell Teabags Our Drum Set, Says There Are 'No Plans' For a 'Step Brothers' Sequel
"We just don't want to be doing sequels of everything."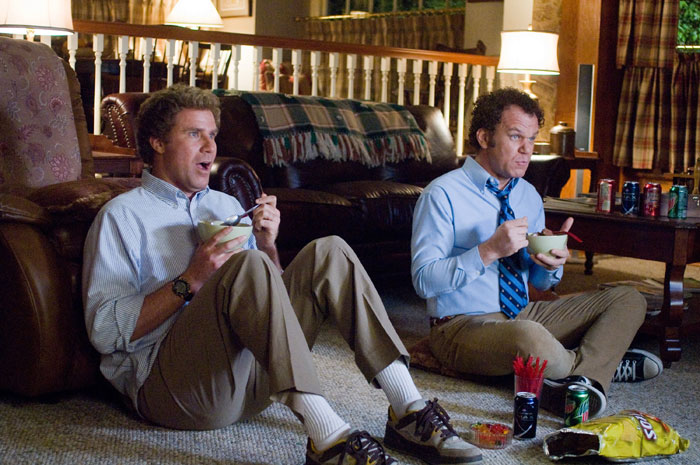 If you've found yourself praying for a sequel to Step Brothers at any point in the past nine years since its release, we've got some bad news. Will Ferrell recently spoke to Rolling Stone about his feelings in following up the side-splitting goofball comedy, and made it quite clear that he has some serious reservations. 
"You have to resist the temptation," Ferrell told Rolling Stone. "It's just tough because the things everyone wants you to do sequels of are special because there's not a sequel of it. I guess we'll see, but as of now there are no plans. We just don't want to be doing sequels of everything."
Step Brothers writer and director Adam McKay echoed a similarly speculative attitude regarding the notion of a sequel, citing the increasing gap in time as a major reason that likelihood continues to dwindle.
"Maybe we'd do it in 10 years," McKay told Rolling Stone. Ferrell is less certain it'll be funnier as he and Reilly age. "Then do [the characters] become pathetic?" he asks. "Possibly funnier, I guess. But maybe more pathetic. We did have a great idea and got real close, but it just didn't happen." 
Rolling Stone also reported that McKay didn't divulge any details of what the plot might entail, and ultimately gave it a six percent chance that we'll ever see Reilly and Ferrell reprise their roles as misguided man-children. 
But not all hope is lost, as McKay did leave us this: "I would never would say never. I just never know what's going on in eight, nine years, so it could happen."  
It's easy to understand where they're coming from, but it doesn't make it any easier to swallow. We can only watch the original so many times before we have to start indulging other bits of Step Brothers ephemera, such as Kate Upton and Justin Verlander's recreation of the "It's Pam" scene. 
" tml-render-layout="inline
Cute, but it just doesn't quite do it justice. Maybe a few GIPHYs will help…
" tml-embed-width="480″ tml-embed-height="226″ tml-render-layout="inline
" tml-embed-width="480″ tml-embed-height="250″ tml-render-layout="inline
" tml-embed-width="480″ tml-embed-height="360″ tml-render-layout="inline