Will Smith and Martin Lawrence Are Back in First Look at 'Bad Boys for Life'
They're coming for you.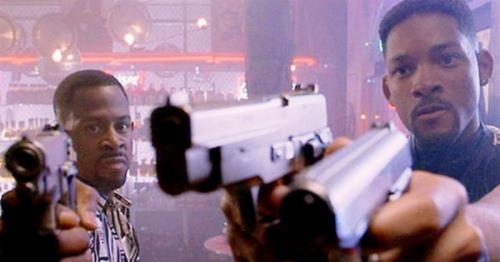 Columbia Pictures
Not only are Martin Lawrence and Will Smith shooting Bad Boys for Life—aka Bad Boys 3—but Smith posted a new animated image on his Instagram so fans could see how their characters Mike Lowrey (Smith) and Marcus Burnett (Lawrence) look now. And they look ready to kick ass.
If Smith can get past the challenge of holding a baby first.
Say what now? 
After the first look image, Smith posted a video from the Bad Boys set featuring a baby—presumably playing a role in the movie—and it revealed that the Fresh Prince might not be the best babysitter in the world.
OK, it was just a prop, so that's a relief. 
Here's the synopsis for Bad Boys for Life: 
Miami PD and its elite AMMO team attempt to take down Armando Armas (Jacob Scipio), head of a drug cartel. Armando is a cold-blooded killer with a vicious, taunting nature. He is committed to the work of the cartel and is dispatched by his mother to kill Mike (Will Smith).
Sounds like it's gonna kick ass.
As long as Will Smith doesn't have to haul around too many infants. 
Bad Boys for Life is scheduled for release on January 17, 2020.