Watch the Final 'Wonder Woman' Trailer, Which Is Chock-Full of Butt Kicking and Golden Lassos
Gal Gadot can do no wrong.
The Wonder Woman promotional blitz has not fallen short on getting us all madly excited for its release—with teases of Gal Gadot kicking ass in a latex leotard and all. 
But when will they stop dicking around and just show us that golden lasso?
At last, the final trailer for the forthcoming DC blockbuster, which premiered during the MTV Movie Awards, shows us plenty of the lasso… and its magical truth-revealing capabilities.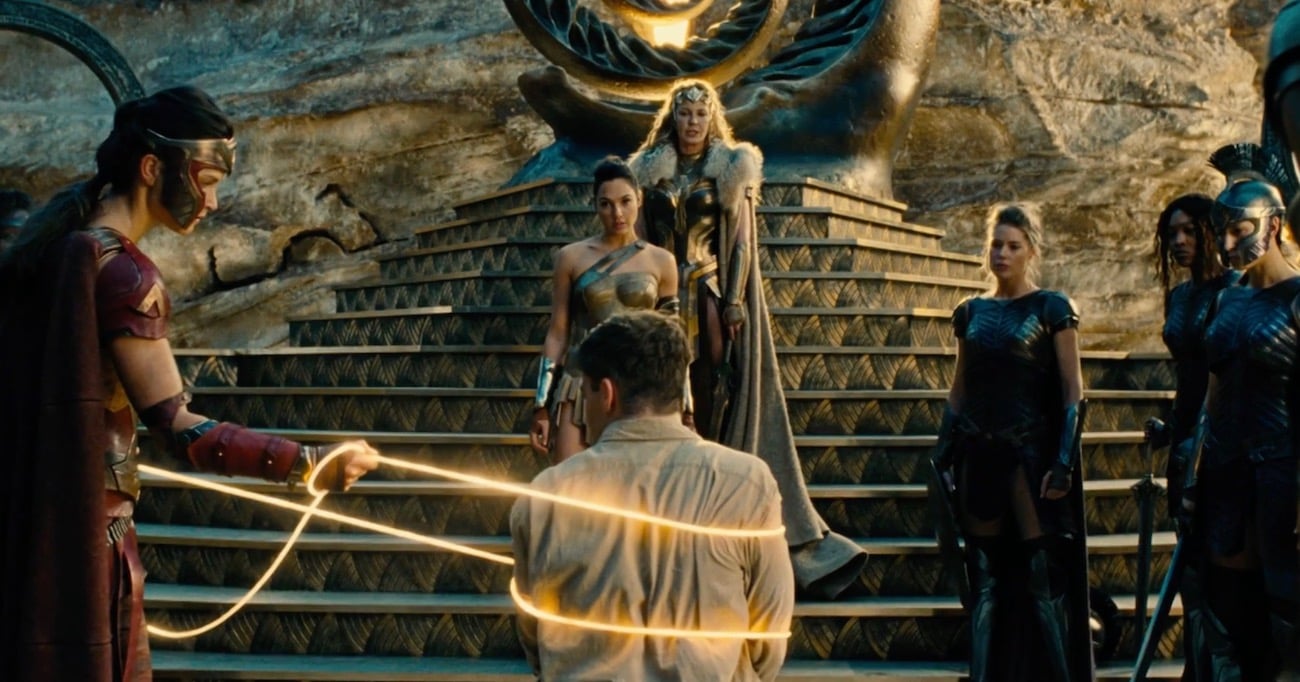 In one shot, Wonder Woman and her fellow Amazons hold Chris Pine captive, prying answers from him with the lasso. Another shows Wonder Woman retrieving said lasso from some secret chamber, before heading out to kick some ass.
Cue the obligatory shots of Gal Gadot fucking shit up!
Who's excited? Wonder Woman hits theaters on June 2.