The World Will End This Sunday, According To 'Ghostbusters 2'
Get your affairs in order.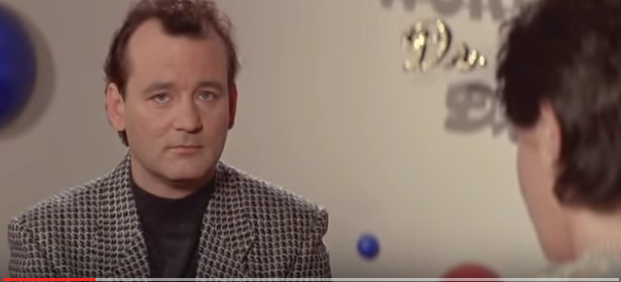 If you believe Ghostbusters 2, we've all got less than a week left on earth. More specifically, if you believe the alien who allegedly spoke to a guest on the psychic talk show Peter Venkman (Bill Murray) hosted after the Ghostbusters initially disbanded, the world will end on February 14, 2016 — this Sunday.
In what may have been the last episode of "The World of the Psychic" in 1989, Venkman invited two guests for an apocalypse-themed episode. One of these guests, Elaine, described an encounter she'd had at a budget hotel in New Jersey with an alien:
" tml-embed-width="600″ tml-embed-height="400″ tml-render-layout="inline
Elaine's story is just a little suspicious, as it seems pretty likely it was created as a cover for the married woman's illicit evening with a stranger. He must have used a "beam" or "mind control device" to get her to follow him to her hotel room. That's the only explanation!
So far, end of the world prognosticators have not been successful. Pope Sylvester II predicted the world would end on January 1, 1000; and Christopher Columbus believed it would all be over in 1656. More recently, evangelical Christian said that Judgement Day would take place on May 21, 2011. 
But who knows? Maybe none of us were good enough to be Raptured.