Yvette Monreal on Working With Sylvester Stallone and Playing Wildcat in 'Stargirl'
"He always says if you're going to put yourself on film you'd better give it 110 percent, cause that is going to be there forever."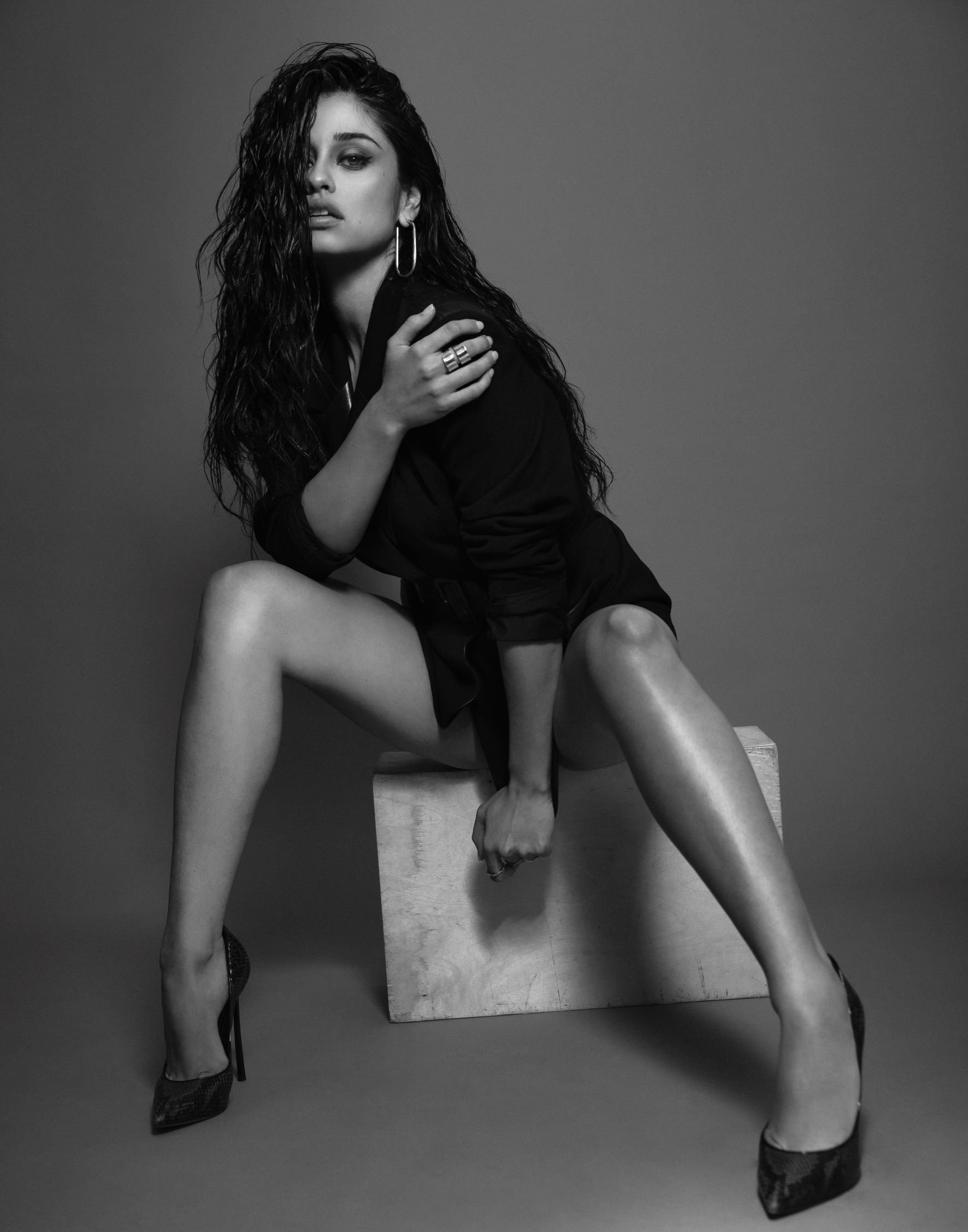 It's become a rite of passage for every young Hollywood actor— the role of superhero. Yvette Monreal did it by waltzing into the DC Universe as Wildcat (Yolanda Montez) in the CW's Stargirl. Yes, she was thrilled to don Wildcat's singular high-tech suit, giving her cat-like powers and razor-sharp claws; but Monreal found herself connecting with her character in unexpected ways. 
"It was something so similar to what I was going through emotionally," she tells Maxim. "This character was trying to find herself and she felt like she was being isolated from the rest of the world. And she was really trying to come to terms with just being herself. And I found myself emotionally connecting to her." 
https://www.youtube.com/watch?v=-TIqBNut468
Stargirl stars Brec Bassinger as Courtney Whitmore, who moves from L.A. to Nebraska where she discovers her new stepdad (Luke Wilson) was a superhero sidekick to Starman (Joel McHale) before they were vanquished by an unnamed adversary. Her discovery inspires her to assemble a new generation of Justice Society of America superheroes. 
First appearing in DC Comics in the mid-1980s, Wildcat was born of a gynecological experiment gone wrong. She developed superhuman speed and received superhero instruction from her godfather, heavyweight boxer Ted Grant, formerly a superhero also called Wildcat. 
And like Wildcat, Monreal grew up apart from her biological father. She lived amiably with her mother, stepfather, and siblings, in the Lawndale area of West L.A. "I was kind of shy growing up but my sister was the outspoken one and helped me be a little more confident in everything I did," she says. "And I think that's why I always put on shows for my family. I always liked the attention, like the camera on Christmas Eve." 
When she got to high school she was more concerned with looking cool than auditioning for a school play. Even so, her first role prompted cold feet and a life-changing response from her mother. "If you can't do it in front of your high school peers, you're not going to be able to do it in front of the world," she told her. "That really put things in perspective. When I joined the drama class it really made me go for it and have no fear."  
After high school she graduated from Santa Monica College where she studied Special Effects and later a two-year conservatory program at the prestigious Stella Adler Academy of Acting & Theatre. Her biggest break to date, of course, is working with Sylvester Stallone on last year's Rambo: Last Blood, which earned $91 million worldwide. In it, she plays Gabrielle, Rambo's teenage niece who is kidnapped by criminals in Mexico. 
"He always says if you're going to put yourself on film you'd better give it 110 percent, cause that is going to be there forever," she recalls Stallone telling her for when the hours grow long and you just don't have another take in you. "He really knocked some sense into me sometimes. It would be 14-hour days and I was tired. But you have this veteran on set reminding you that we're more than halfway there, pumping you up. He's exactly what you see in the films." 
Yes, this is a pivotal moment in Monreal's career, but it didn't happen overnight. Her resume stretches back to the sci-fi series Chutes, in 2013. A year later she was out-and-proud as Reagan on MTV's Faking It, and on Robert Rodriguez's spy series Matador, she played Senna Galan, daughter of evil billionaire Andrés Galan, played by legendary stage and screen actor Alfred Molina. 
"Working with Alfred was probably the best thing," Monreal says. "I learned so much from him, his poise and the way he acted, it gave me a little foundation as to where to go with it." Between Rambo and Stargirl, she's right where she wants to be for the moment—in the action-movie world—though she's always open to a meaty role in an independent film. 
Growing up, she was always a short ride from the beach and today she still is. So, guess where you'll find her when she's not administering feline justice in the DC Universe—on the beach strumming her ukulele or reading a book. "I read a lot of self-help books, books that give you a pump of energy," she sighs. "I do acting class, so reading plays helps me constantly oil the machine. It's like a machine, you have to oil it if you want to keep it sharp."