This 'Zit Burger' Pops Like a Pimple, and It's Freaking People the Hell Out
Delicious or disgusting?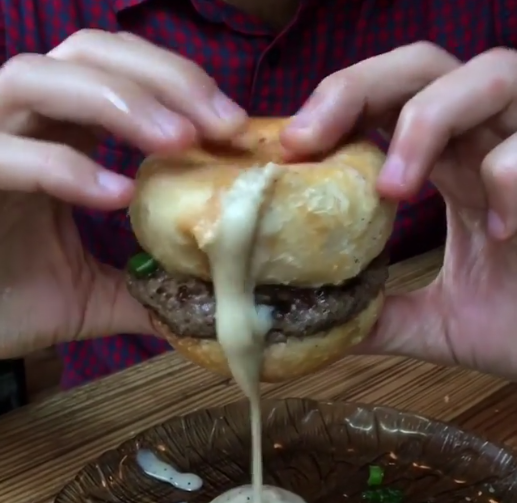 They say we eat with our eyes first. If that's true, then this burger might have a bit of a problem. 
" tml-render-layout="inline
On paper, the "burger bomb" from New York City artisan eatery Raw Material sounds like a delicious triumph. What's not to love about a grilled chuck-sirloin patty, melted Vermont cheddar and diced green onions on a molten cheese-stuffed French bun. Yum, right? 
But as many social media users have pointed out, that bun has all of the aesthetic appeal of a pubescent boy's supercharged pimple on the brink of explosion. 
" tml-render-layout="inline
Owner and chef at Raw Materials told Insider, "It's kind of a surprise, because you never know what it's going to do," which is true. It's either going to spew out the top, bust out of the side, or slowly ooze out onto the table. Wait, are we talking about a burger or a zit? 
" tml-render-layout="inline
" tml-render-layout="inline
" tml-render-layout="inline
If we're honest, we're pretty sure that even in spite its striking resemblance to a dermal infection, it's damn tasty. But for better or worse, it's being called the "Dr. Pimple Popper of burgers." And the zit comparisons just keep on coming!

This "exploding burger" with a cheese-filled bun looks like a giant pimple popping. do not want

— Neddard Flanders (@YungFlanders) November 14, 2016
But there's no such thing as bad press, right? 
h/t: Grub Street