'Zombieland Double Tap' Brings Back Old-School Myspace With New Parody Website
The "Zomspace" profile is complete with a cameo from Myspace Tom.
Screengrab
Zombieland hit theaters in October 2009 and became an unexpected breakout hit. Comedy and horror don't always mix, but a magical combo of funny, charismatic actors and hilarious script turned this movie into box office gold.
Zombieland Double Tap is coming out just over 10 years later, and in what must be a nod to the original's debut during a somewhat different era social media-wise, Zombieland.com has become a retro Myspace profile page, complete with the Top Friends list and a goofy script that turns your mouse arrow into a "Z."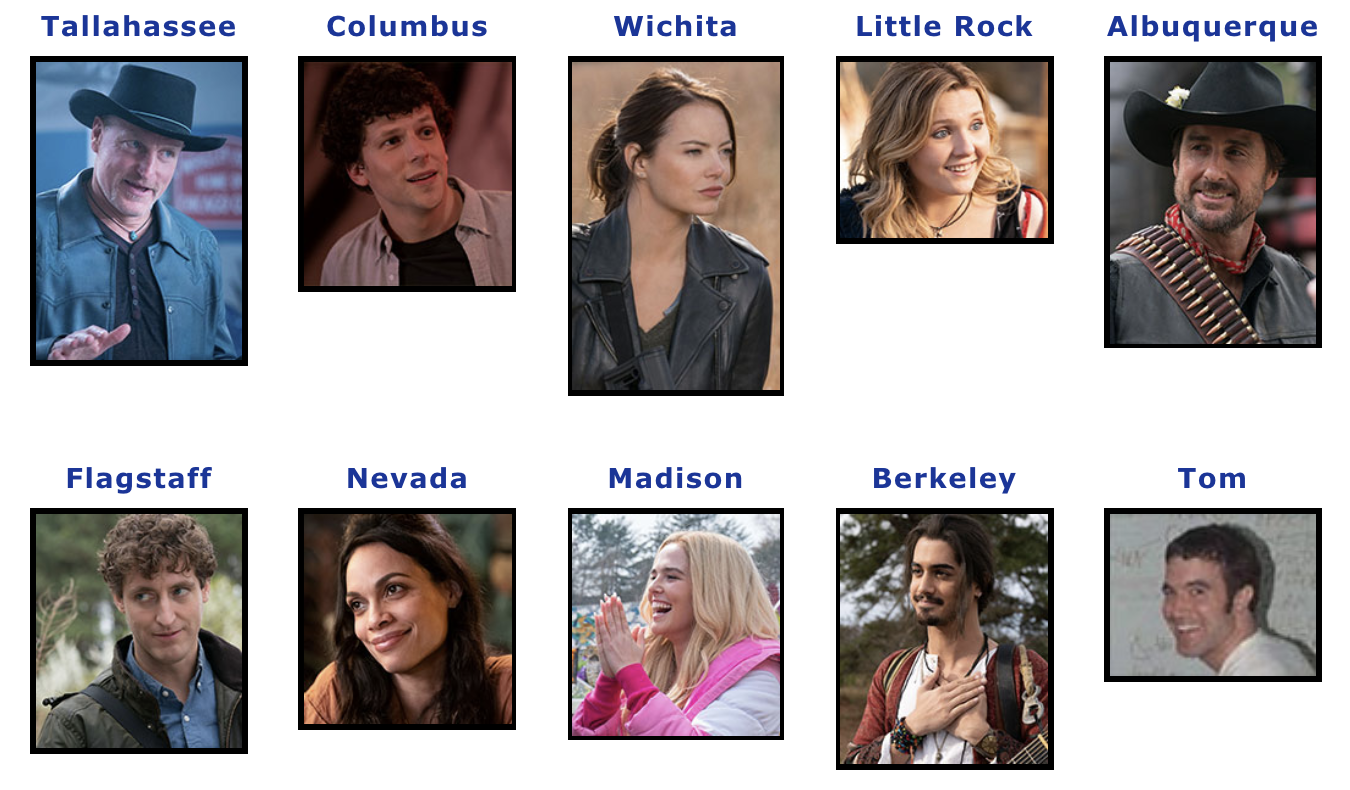 The banner at the top of the page says it is "Zomspace," and it is "a place for survivors." 
Meaning that as long as your brain hasn't been turned to oatmeal and you're out to chomp on living humans, apparently, you can have friends online.
The "About Me" is the new movie's synopsis:
A decade after Zombieland became a hit film and a cult classic, the lead cast (Woody Harrelson, Jesse Eisenberg, Abigail Breslin, and Emma Stone) have reunited with director Ruben Fleischer (Venom) and the original writers Rhett Reese & Paul Wernick (Deadpool) for Zombieland: Double Tap. In the sequel, written by Rhett Reese & Paul Wernick and Dave Callaham, through comic mayhem that stretches from the White House and through the heartland, these four slayers must face off against the many new kinds of zombies that have evolved since the first movie, as well as some new human survivors. But most of all, they have to face the growing pains of their own snarky, makeshift family.
The Top 10 list features new characters as well, all of them with place names instead of proper ones, just like Emma Stone's "Wichita" and Woody Harrelson's "Tallahassee." But weirdly it also features Myspace co-founder Thomas Anderson, a.k.a. "Myspace Tom."
Maybe not that weird, actually—perfectly in keeping with the spirit of making the page match the typical appearance of a Myspace profile circa 2003-2009—as anyone who used the site at the time will recall, everyone was given one friend at signup—Myspace Tom. 
Does this mean he survived the zombie apocalypse that led to the world of Zombieland and Zombieland Double Tap? Probably not.
We'll find out for sure when Zombieland Double Tap is in theaters on October 18, 2019.