Someone Spent $1.2 Million at a Duty-Free Store on The World's Most Expensive Whiskey
That's more than 70 grand per shot
Photo: Getty Images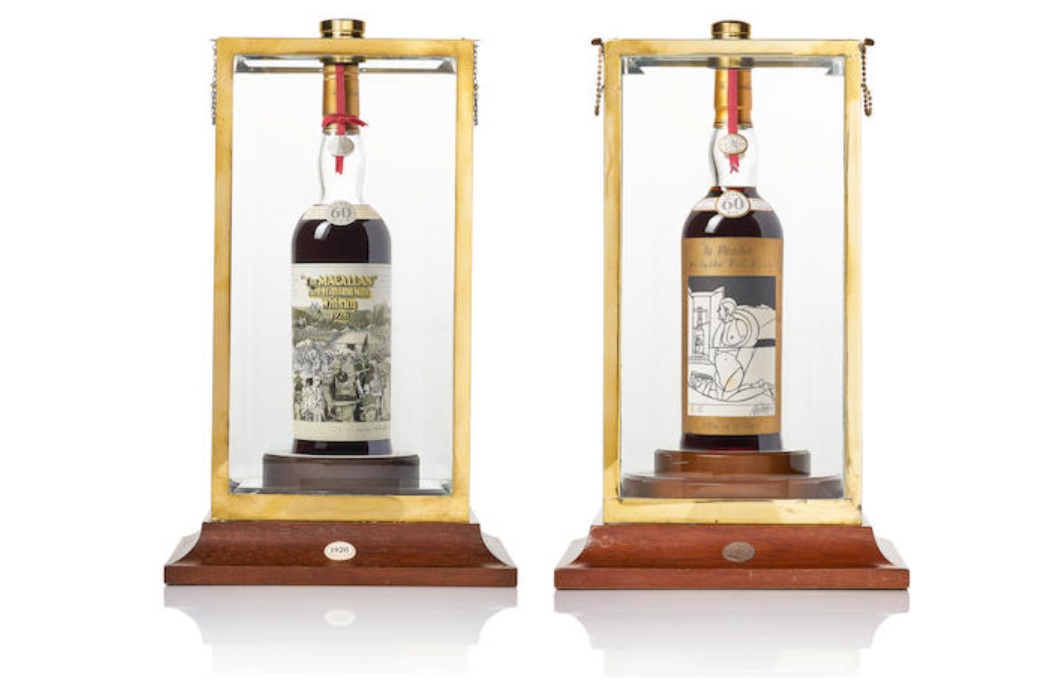 When any traveler hits the duty-free store, the booze is always the most tempting part. It's often pretty good stuff, too.
These rare bottles of Macallan 1926 scotch, labels designed by artists Peter Blake and Valerio Adami, must be seriously good stuff. And they better be. Someone shopping at Le Clos in the Dubai airport recently snagged them both for a world record total of $1.2 million. That's not just top shelf, it's mountain top shelf. Like, Everest.
Age has certainly spiked the prices on these extraordinarily rare whiskeys. They were, after all, first distilled in 1926 (hence the name). Then—as The Drinks Business reports—in 1986 they were drained from their oak barrels, bottled, and auctioned off. 
Just 40 were produced. According to The Drinks Business, Sir Peter Blake did the label art for 12, pop artist Valerio Adami did the same for another 12.
Geoff Kirk is The Macallan's director of Prestige, and he reportedly said this duo represents "some of the most exclusive bottles ever produced."
Kirk said that this makes "an iconic sale that will be remembered worldwide for years to come. It is incredibly rare for The Macallan 1926 to be made available for purchase, and the sale offers whisky connoisseurs the chance to secure historic bottles emblematic of 20th century pop culture."
If you actually sample whiskey this fine at all, might as well double down and get some gold-encrusted crystal shot glasses.
h/t Brobible