How To Eat Your Way Through Copenhagen
The Danish capital has become one of the world's most exciting dining destinations.
Roxie/Marie Louise Mukegaard
When it comes to epic Scandinavian escapes, Copenhagen is king. 
Denmark's colorful capital city is brimming with culture and creativity. In addition to being a vibrant hub known for its minimalist style, impressive architecture, welcoming Danes and extremely high quality of life, Copenhagen has also carved a niche as one of the world's leading culinary destinations. 
And while the city is revered by foodies around the globe for its iconic Michelin-starred restaurants like Noma and Geranium, there are also a slew of innovative food halls and hole-in-the-wall eateries making New Nordic cuisine more accessible than ever before. 
Here, 10 of the city's must-try bars and restaurants for anybody eating their way through Copenhagen.
For a choose-your-own culinary adventure, head over to the Tivoli Food Hall. The concept is part of Tivoli Gardens, a top tourist attraction in Denmark, and the world's second oldest amusement park, dating back to 1843. (Fun fact: Tivoli Gardens actually served as the inspiration for Disneyland, which opened four years after Walt Disney's visit to the Copenhagen institution.) 
Inside the food hall, guests can find a diverse assortment of 16 different stalls, ranging from the city's most revered eateries to brand new culinary concepts. Here, international interpretations run wild, with menu options spanning from traditional Danish fare to Asian-fusion and everything in between. Some of the most-frequented stops include Bobbabella (an offshoot from the two Michelin-starred restaurant Kadeau), Cock's and Cows (known for their award-winning burgers and cocktails) and thin-crust pizza from Gorm's.
Simply put, Amass is the definition of Scandi cool. American expat Matthew Orlando serves as the restaurant's Head Chef and Owner, with his resumé boasting previous tenures at legendary eateries such as Le Bernardin by Eric Ripert, Thomas Keller's Per Se, and most recently, Chef du Cuisine at Noma. 
When Amass first debuted in 2013, it breathed new life into Refshaleøen, an edgier, under-the-radar part of Copenhagen's harbor area. Just a 15-minute bike ride from the city center, the sleek restaurant is housed at the historic Burmeister and Wain shipyards in a loft-style, industrial space. 
Larger than life murals (which change at least once per year) adorn the walls, while hip-hop music plays throughout the restaurant. Their ever-changing, multi-course menu features contemporary, organic dishes with an emphasis on locally sourced ingredients. While Amass seats 70 guests at a time (including five barstools reserved for walk-ins), you'll definitely want to make a reservation in advance.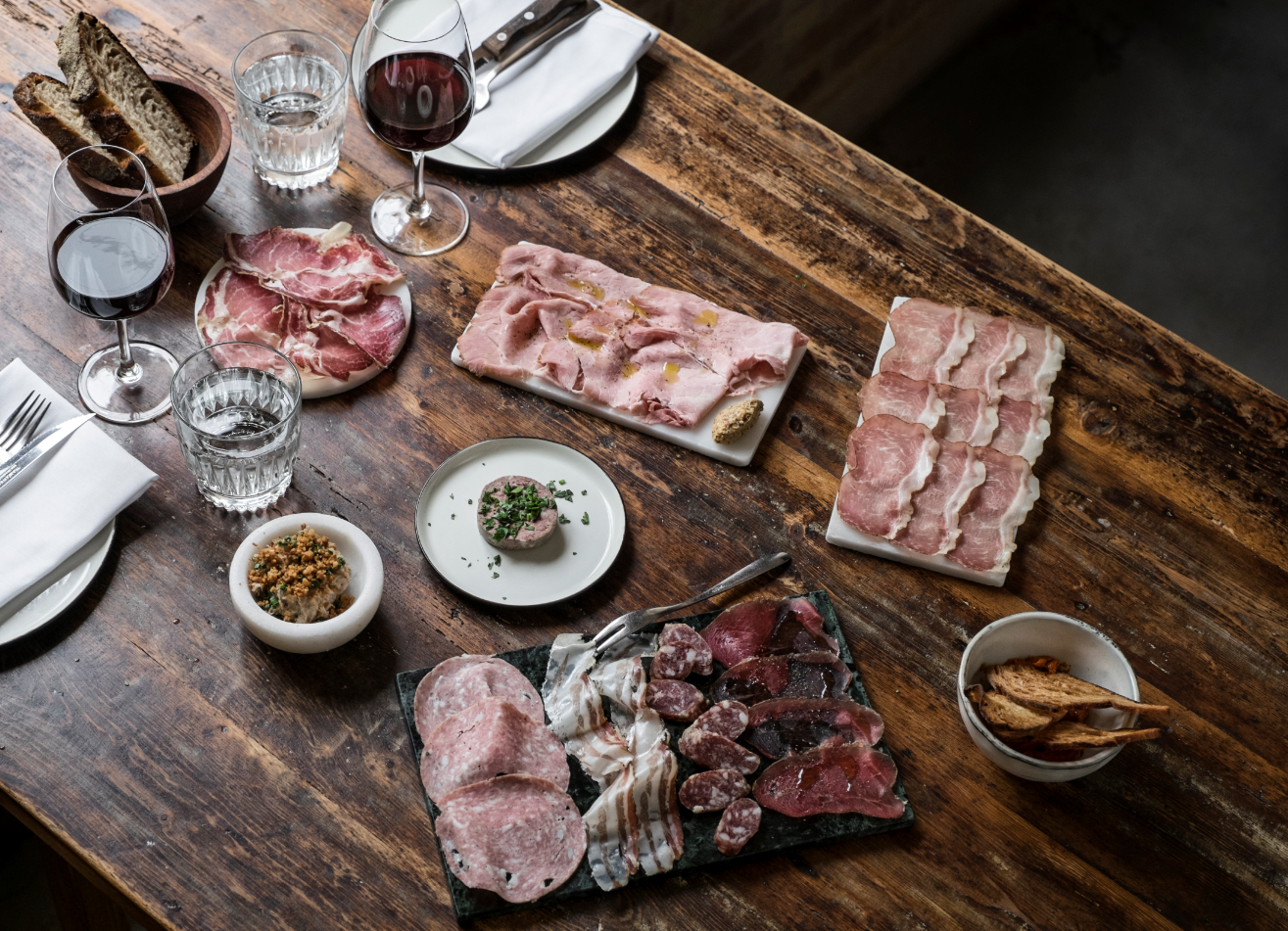 When it comes to Copenhagen's top organic, Italian-inspired cuisine, BÆST is the best. Another Nørrebro hotspot, this restaurant and pizzeria is helmed by Christian F. Puglisi and Kim Rossen, the duo behind the critically acclaimed Michelin-starred restaurant Relæ, which earned a spot on last year's World's 50 Best Restaurants. 
At BÆST, sustainability is key and organic fare reigns supreme. Everything is made by hand, including the dough (which uses local flour) and mozzarella (made with raw milk collected daily from their very own cows that graze less than 25 miles away from the restaurant). Italian ingredients like sun-dried tomatoes and extra virgin olive oil work in harmony with a selection of produce sourced from Denmark's finest organic farmers. But meat-lovers are in for a special treat, thanks to homemade cow and pig sausages and cured meats like salami and coppa.
On June 1 of this year, Copenhagen welcomed Hotel Herman K as the city's newest hotel. Its opening marks the latest launch from Brøchner Hotels, one of Denmark's leading boutique hotel brands. Housed in an old transformer station nestled in the heart of city's hottest neighborhood, the industrial, five-star property boasts plenty of lavish perks, including a rooftop lounge terrace and "Night Cap Hour" where guests can help themselves to a selection of complimentary, top shelf liquors. 
But one of the most attractive lures of the new space is their culinary concept, Restaurant Roxie. A team of Denmark's leading restaurateurs operates the three-story eatery, described as a modern, cozy space that specializes in modern Nordic gastronomy with an international edge. 
Some favorites include Tarbouriech oysters, smoked cod roe with grilled bread and Iberico pork served alongside new Danish corn, black trumpet and parsley blanquette. It's the perfect place to pop in for bar bites and a few expertly crafted cocktails, or a full-fledged dining experience before a night on the town.
Selma may have only opened its doors in April of this year, but the quirky-meets-casual space is already building quite a name for itself. Owned by Magnus Pettersson and Mikkel Borg Bjergsø (who is also behind Copenhagen's buzzworthy Mikkeller microbrewery), the restaurant serves contemporary Scandinavian dishes with a focus on seasonal produce. Their down to earth philosophy makes it an ideal spot to grab a quick bite for lunch or a cozy dinner date. 
No trip to Copenhagen would be complete without sampling smørrebrød, Denmark's traditional open-faced sandwich typically served on rye and piled high with toppings. According to Pettersson, Selma's most popular variations are their black currant herring served with crème fraîche and pearl onion, and beef tartar with seaweed and amarant. While there, make sure to sample their homemade elderflower aquavit or one of their rotating local draft beers.
RUBY is one of Copenhagen's true gems. After all, the legendary establishment has been mixing up some of the city's most inspired cocktails for more than a decade. Overlooking the canals of Nybrogade, this intimate lounge offers something for everyone. Although housed in a former townhouse from 1740 and decked out like a posh apartment, it successfully manages to exude an ambiance of hominess rather than pretention. 
Over the years, it has racked up an impressive collection of international accolades, awards and nominations, but it's still as popular as ever. Be sure to sip on their signature tipples like the Nuda Veritas (made with a blend of different international rums, aquavit and geranium syrup) or the Rita & Ruby (featuring tequila, lime juice, simple syrup made from fresh rhubarb and a "salted" rim of rhubarb pulp and powdered licorice).
For travelers with a sweet tooth, Cakenhagen is a must. The charming pastry shop is tucked away within Tivoli Gardens and exists under the umbrella of Nimb Hotel's culinary concepts. The five-star, luxury hotel features a Moorish, fairytale-esque façade and 38 immaculate rooms, in addition to recently debuting Copenhagen's first rooftop pool terrace. 
Cakenhagen serves a mouth-watering array of classic Danish treats with a sprinkle of French influence, including everything from cream cakes to macarons, pies to petit fours, and of course a selection of coffees and teas (available hot or sparkling). For something a bit stronger, they even offer beer, flutes of champagne, cocktails, liqueurs, and wine by the glass or bottle – so there truly is something for everybody to enjoy.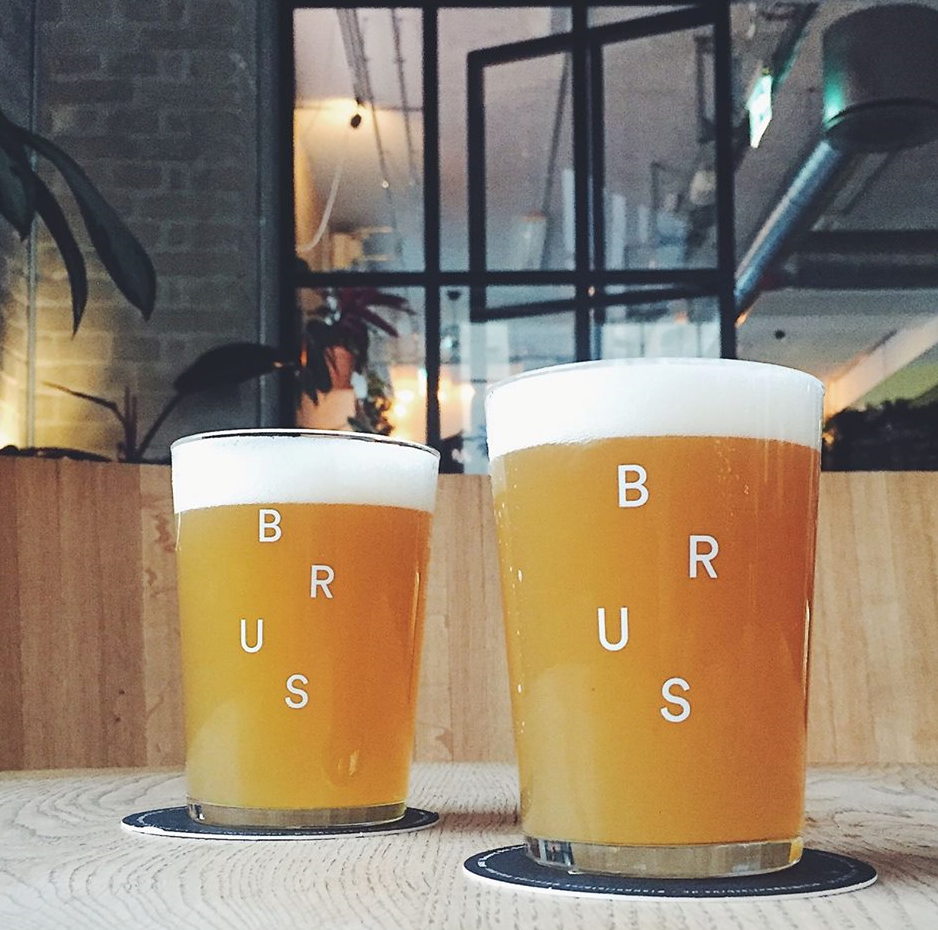 With its state-of-the-art brewery, handsome bar, experimental restaurant and expansive outdoor seating, it's easy to see why BRUS is a beloved favorite of locals and tourists alike. The hip brewpub can be found in the trendy Nørrebro neighborhood, which has become an epicenter for Copenhagen's creative types over the years. 
BRUS keeps more than 30 varieties of craft beer on tap, as well as a slew of kegged tonics and readymade cocktails ranging from Cucumber G&T and Grapefruit Spritzer to White Russians on stout and organic vodka concoctions. Each pairs perfectly with their menu, consisting of Korean chicken wings, burgers and fermented potato fries. They're even open for brunch on the weekends. But be prepared to arrive early and snag a seat, as the walk-in joint doesn't accept table reservations.
Opened in May 2018, Reffen brings to life a unique experience, blending a street food market with an urban area catered to start-ups, innovation and creativity. Located on the industrial island of Refshaleøen, just off the coast of Copenhagen, it's accessible by boat, bike or bus. 
The mission of the recently launched project was to bring together a diverse collection of entrepreneurs through the lens of food, and it appears as if they have succeeded. Today, hungry visitors will find more than 50 start-ups in the form of food stalls, food trucks, bars and workshops. Reffen occupies a massive indoor area of nearly 54,000 square feet, with an additional 43,000-square-foot outdoor space that overlooks the Copenhagen harbor. Guests can also expect various pop-up events in the coming months, including flea markets, concerts, yoga retreats and more.
The Barking Dog offers a quirky take on the modern pub that will make any visitor feel right at home. Open seven day a week, the small space is known for their friendly bartenders and relaxed atmosphere, where the drinks are strong, the music is never too loud and the prices are fair. 
The bar serves a medley of local brews and international favorites, wines by the glass and a bevvy of interesting cocktails. But your best bet is to enjoy one of their mezcal creations, as The Barking Dog team was one of the first to bring the spirit to Copenhagen. While sipping your libation of choice, guests can satiate their hunger with a selection of fine bar snacks like organic crisps made in nearby Bornholm or more health-conscious options like fruit and veggie platters.