The 10 Absolute Best Styles of Chicago Pizza, According to an Award-Winning Food Writer
These are the best damn pies in the Windy City.
Ask someone what they think of when they hear "Chicago style" pizza, and chances are their answer will be deep-dish. Not just a thick pizza, with a wide band of cornmeal-flecked dough containing a little butter and/or oil, but a gigantic, semi-trailer hubcab-sized disc, resembling an above ground, outdoor pool. They couldn't be more wrong.
True, deep-dish pizza was created in Chicago in 1943, and its Frankenstein-like cousin – stuffed – came along 30 years later. But saying Chicagoans eat deep (or stuffed, with its top layer of dough covered in a lake of tomato sauce), is like saying New Yorkers only eat in Times Square. When you talk about the kind of pizza people who actually live in Chicago eat, the more accurate answer is tavern style, that is, a square-cut, thin and crispy pizza, with the sauce and cheese pushed all the way to the edge of the heel.
How do I know this? Because over the last two years, I've been eating more than my weight in pizza, researching my first book, Pizza City USA: 101 Reasons Why Chicago is America's Greatest Pizza Town.
It began as a personal dare, leading me to a little more than 70 spots in the city and suburbs, of which only about 48 were recommendable. The second wave included another 100 or so pizzas, giving me enough material to recommend 101 in all. What I didn't expect to find was how prevalent tavern style (aka bar pies, tavern pies and party cuts) were in my adopted hometown. I've lived here for 25 years, after enduring plenty of winters in Minnesota (home), Wisconsin (college), Michigan and Iowa (first jobs). But when I began eating my way around Chicago, calling up places anonymously, asking them what their specialty was, more often than not the answer was thin, and in Chicago, that usually means tavern style.
But I also discovered a myriad of other styles here, not unlike we're seeing in other cities around the country. Yet unlike those one-offs in L.A. or New York, the pizza scene in Chicago is as hot as ever. There are a half dozen Detroit style versions here, plus Roman al taglio, Sicilian and a second wave of Neapolitan and artisan pies. Here are some of my favorites within each of the 10 distinct styles I found while researching my book:
TAVERN-STYLE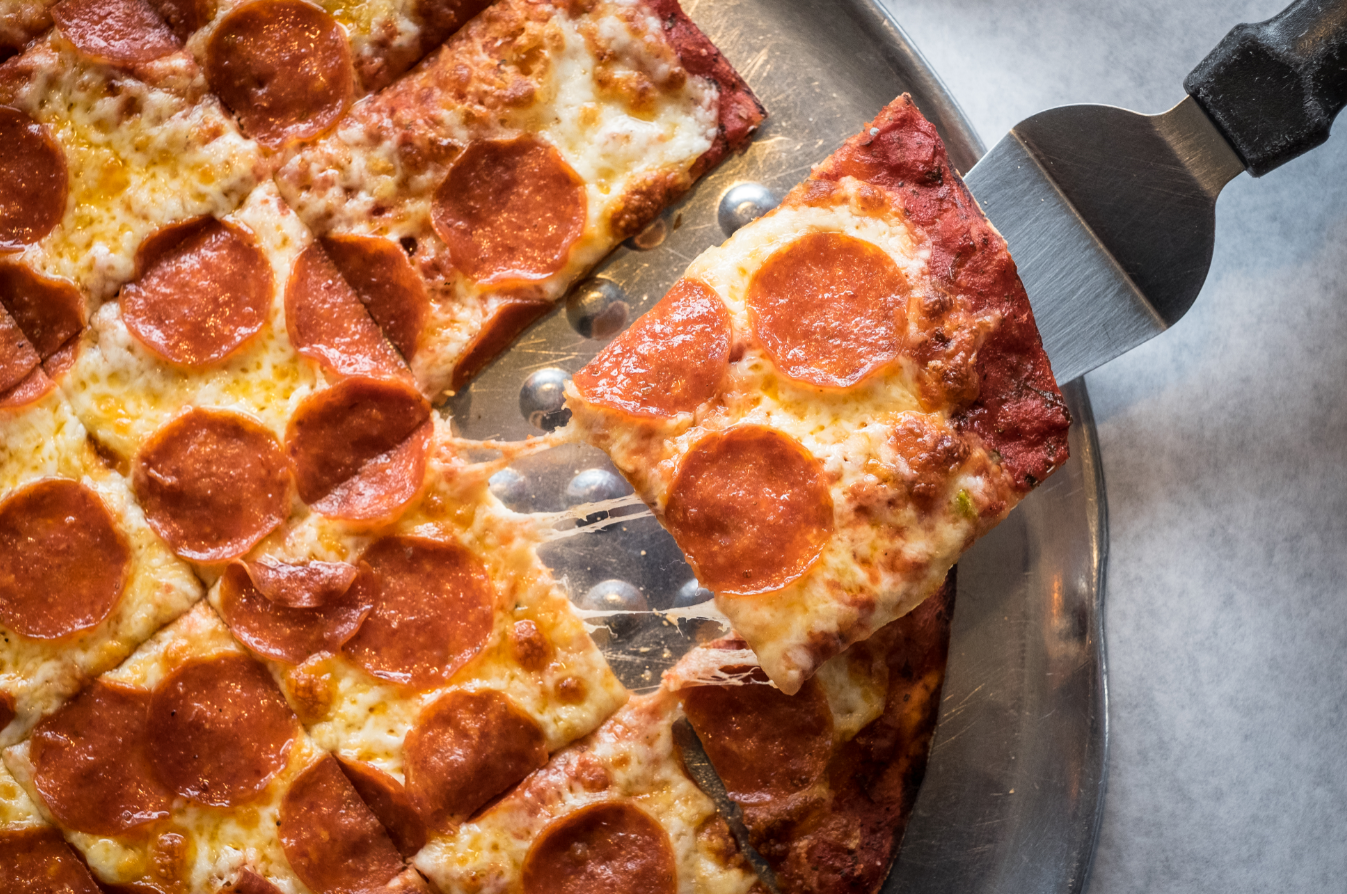 Chicago's original, a product of Midwestern taverns and bars. Always square-cut, thin and crispy.
DEEP-DISH
Made in an anodized steel pan about 2 inches high. Dough is pressed down into the oiled pan's center, topped with slices of whole milk mozzarella, ingredients and then chunky sauce, finished with Pecorino Romano.
Favorite: Labriola – Mag Mile
NYC SLICE
We don't have the slice culture New York does, but these floppy, oversized, wedge cut slices with occasional grease dripping toward the point do exist.
STUFFED
Same architecture as deep: bottom crust, cheese, ingredients, but then a thinner layer of dough to cover them, followed by a lake of tomato sauce crowning the top.
Favorite: Suparossa – Portage Park
ARTISAN
Longer fermentation time, almost ciabatta-like in texture. Fancier toppings like soppressata and burrata.
NEAPOLITAN
Adheres to strict Italian standards with regard to tomatoes (San Marzano), flour (00), oven temperature (around 850 F) and cheese (fior di latte).
Favorite: Spacca Napoli – Lincoln Square
ROMAN
"Al taglio" or "by the cut" is focaccia-esque in the middle, crispy on the bottom, with a wide range of toppings. Cut with scissors, then weighed (you pay by the pound) and reheated to order.
Favorite: Bonci – Fulton Market
DETROIT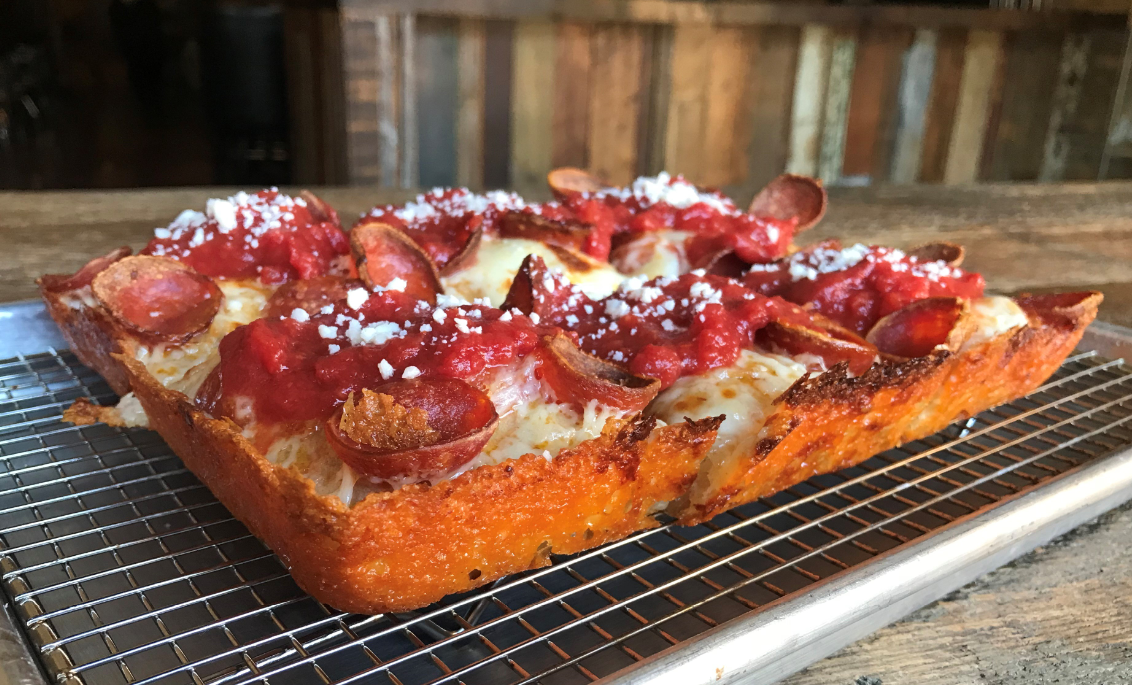 Similar to a Sicilian in origin; high-fat Wisconsin Brick cheese is pressed into the raw dough, all the way to the edge, which fills a deep, square or rectangular pan. Finished pies feature a burnished, charred upper rim of caramelized, crispy cheese, with a softer interior.
THIN
Standard issue, wedge-cut, with an exposed heel, slightly raised.
Favorite: Boiler Room – Logan Square 
SICILIAN
Made in a rectangular oiled pan where the dough is left to proof after sauce and cheese have been applied. Toppings go on just before baking. Resembles focaccia in texture and chew.
 "Pizza City USA: 101 Reasons Why Chicago is America's Greatest Pizza Town" is available now from Amazon.