10 Great Cigars to Smoke Right Now
Smoke 'em if you got 'em.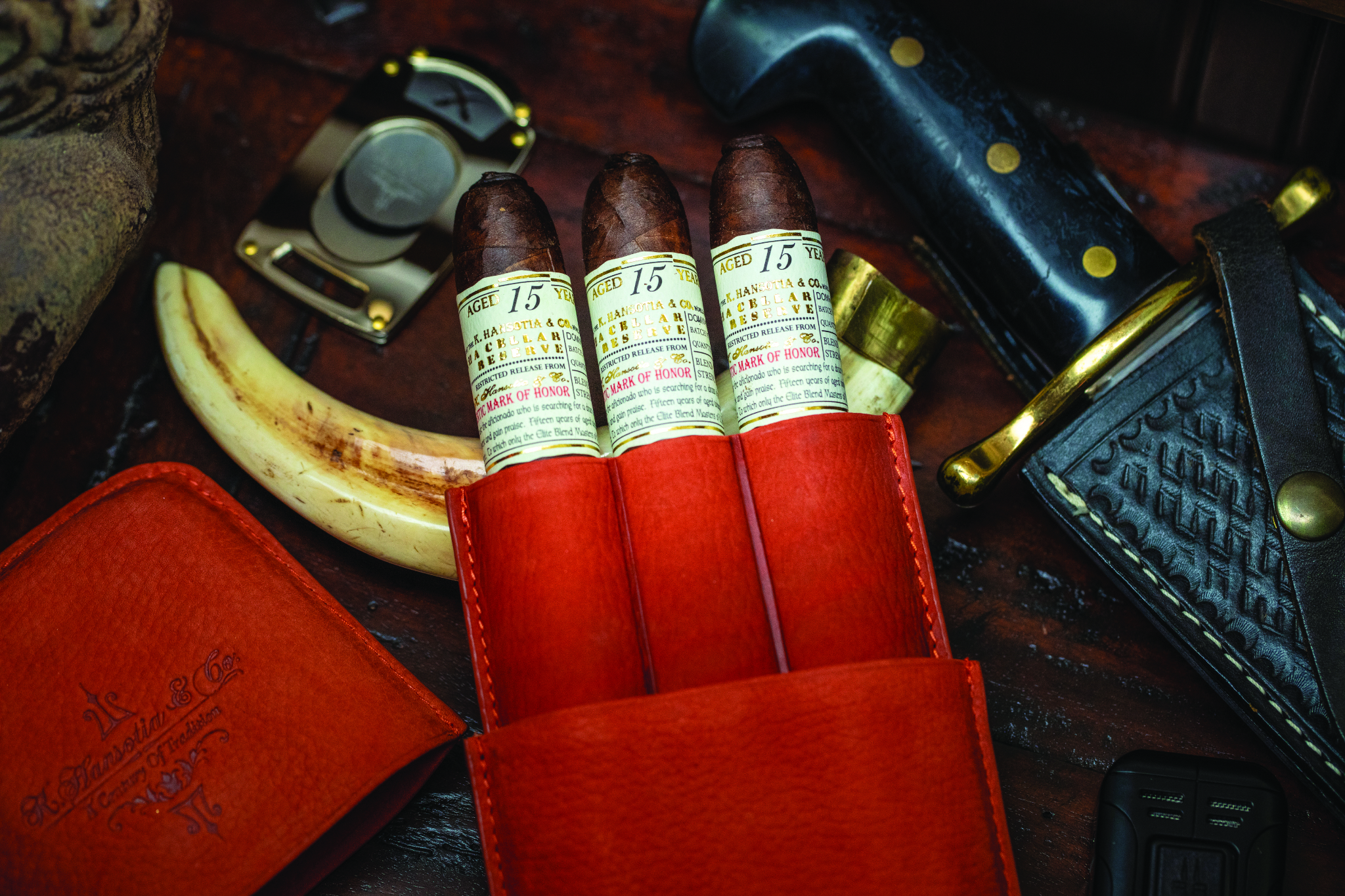 Gurkha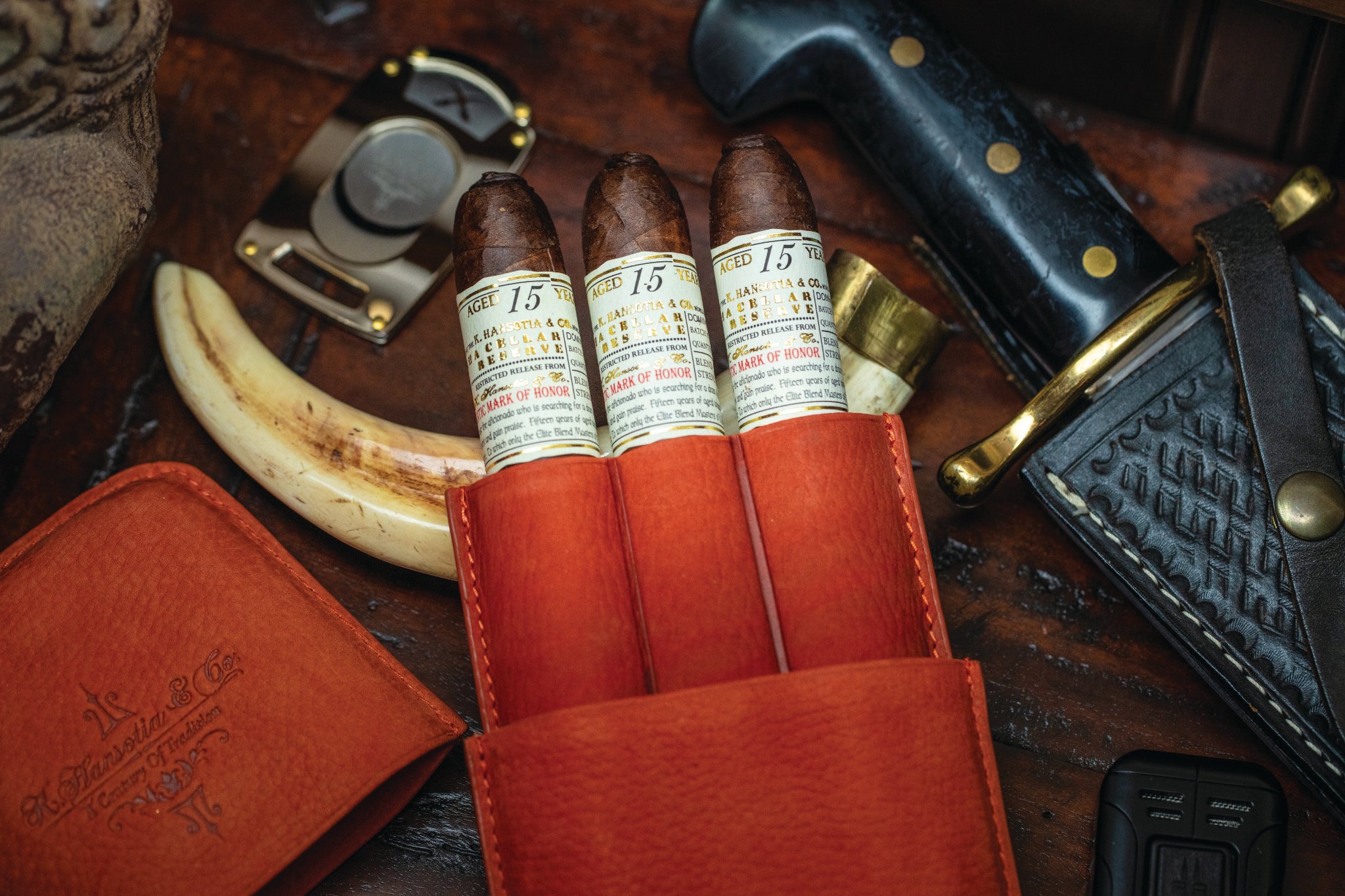 Cigars have of course been popular with Manhattan's movers and shakers as well as connoisseurs of fine living in general for many years. So it may surprise you to learn that the city recently got its very first Cigar Sommelier, now in residence at the Soho Cigar Bar. 
This isn't just a courtesy title or marketing ploy; Michael Dounoulis is now certified by the Tobacconist University, in Princeton, N.J.  "Once I found out that I could be the first one in New York City, I needed to make sure I did it before anyone else," as he told Crain's New York Business. 
The high-end smoking lounge, which celebrated its 20th anniversary this past January, offers more than 100 types of cigars, ranging from $17 to $60 each. 
"Dounoulis can tell customers how a particular cigar is made, where its tobacco comes from and the breakdown of its flavor notes," as well as suggesting whiskey pairings, Crain's reports. 
And business is booming; Soho's cigar sales reportedly increased 28% last year with revenue up a reported 20% from 2017. Selecting a fine cigar, with or without the help of a stogie sommelier, is only half of the equation however. To enjoy them properly, you really must follow certain procedures, or the experience won't come up to snuff. 
As menswear designer, Maxim Contributing Editor, and stogie enthusiast Duncan Quinn says, "Like many pleasures in life," smoking a cigar is "escaping and making your heart race simultaneously," kind of like base jumping but much more gentlemanly. 
His favorite places to light up are Club Macanudo and Hudson Bar and Books in New York City, "but nothing beats a camp in the wild with a bottle of fine Scotch and good company" for a smoke-filled setting. And for added indulgence, he likes his cigars — preferably made by Montecristo, Macanudo, or Cohiba — dipped in Hampden Estate Overproof Rum. That may not be to everyone's taste, but it certainly has character. 
As Kaizad Hansotia, founder and CEO of Gurkha, the South Florida-based brand widely known as the manufacturer of some of the world's most exclusive cigars, tells Maxim, "Great cigars have complexity. Like a great meal, it shouldn't be just one note." 
It's also helpful to know why your smoke costs what it does. "The makeup of the cigar very often dictates price," Hansotia points out. "Aged tobacco costs more because of the time it takes to age it, the cost of storage, the fermenting, etc. It also adds the richness and complexity of flavor."
Here are 10 great cigars that you should be smoking now:
 1. Gurkha Cellar Reserve – Rated 99 
The vintage Cellar Reserve uses the finest quality 15-year-old aged tobacco, with an oily Criollo 1998 wrapper that combines an aged Dominican binder with a 15-year-old Dominican filler. 
Housed in unique wooden boxes that aesthetically evoke a maturing whiskey barrel, the Cellar Reserve is a delicious medium-to-full-bodied cigar that is full of flavor and complexity.
2. AJ Fernandez Bellas Artes Maduro – Rated 96 
With a dark and oily Brazilian wrapper over a Mexican binder and a blend of aged Nicaraguan fillers, Cigars International calls this "full-bodied and rich" with notes of chocolate, espresso, and sweet spice, noting, "these cigars are fantastic if you're looking for something with some power, and the artwork on the box and bands is just as pleasing."
3. Montecristo No. 3 – Rated 95 
These cigars are "flawlessly crafted by hand with top quality Dominican-grown, Cuban seed long filler and Connecticut shade wrap
pers for a taste that is refined, complex, and loaded with delightfully well-balanced medium-bodied flavor," according to JR Cigar. Many consider it one of the finest cigars in the world.
4. Gurkha Ghost Gold – Rated 95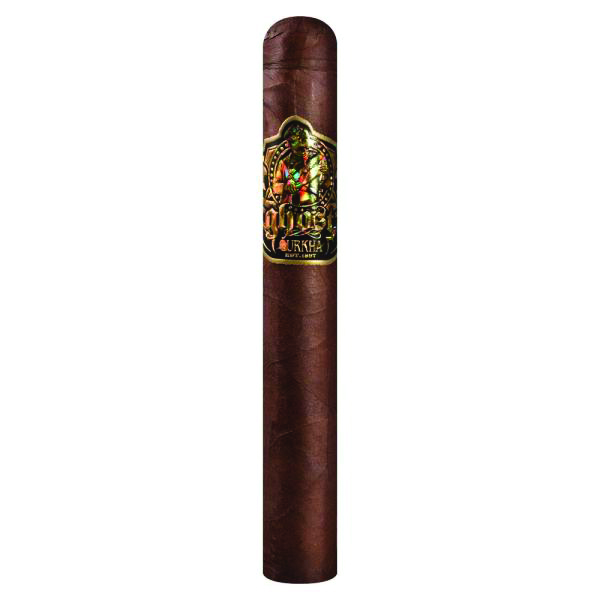 Gurkha's coveted Ghost Gold blend showcases a silky smooth Ecuadoran Habano wrapper, complemented by a Criollo 1998
binder and carefully selected Dominican, U.S. and Nicaraguan fillers. 
This is a rich, medium-bodied cigar with a multi-layered flavor profile providing sweet and earthy undertones with lingering flavors of cocoa and cinnamon.
5. Oliva Serie V Melanio Maduro – Rated 95 
The Serie V Melanio Maduro line is made from a blend of Nicaraguan Habano grown
in the Jalapa region wrapped in a Mexican maduro from the San Andrés Valley. 
Cigars International calls it "packed to the brim with complex, intoxicating flavors" with a deep, rich bouquet, noting, "expect amplified notes of pepper, earth, espresso, [and] spices."
6. J.C. Newman Diamond Crown – Rated 94
Handmade in the Dominican Republic, these cigars feature a five-year-old Connecticut fermented wrapper, and each one blends six to seven individual tobacco leaves together to deliver what J.C. Newman, America's oldest family-owned premium cigar maker, calls the richest and most consistent full flavor possible.
7. Casa Fernandez Aniversario Serie 2014 – Rated 94 
Rolled with a Nicaraguan Aganorsa Corojo wrapper, Nicaraguan binder, and Nicaraguan filler all grown at Casa Fernandez's Aganorsa farms, this beautifully presented limited edition pressed smoke is medium to full bodied.
8. Davidoff Yamasa – Rated 93 
A noticeably spicy Nicaraguan taste evolves into beautiful flavors of nut, melded with spice, coffee, cedarwood, earth, and black pepper. 
A deep and complex body slowly reveals itself through the elegantly aged Dominican and Nicaraguan filler tobaccos, added to the intense Yamasá binder and Yamasá wrapper.
9. Particulares – Rated 93 
These Nicaraguan puros are crafted with a Corojo wrapper and a bold double-leaf binder, surrounding a powerful blend of Jalapa and Estelí fillers. 
This medium-to-full-bodied cigar is complex with notes of pepper, spices, cocoa, and a slightly sweet honey finish.
10. Ashton VSG – Rated 92 
These Dominican smokes use Ecuadoran wrappers offering "a rich, reddish hue and spicy, chewy flavor," Cigars International says. 
The "Dominican long-fillers are masterfully blended to promote a smooth, but eventful flavor that's hearty and robust. Together, these tobaccos combine to satisfy even the most achieved palates."