Celebrate Bourbon Heritage Month With 15 Fine Bottles
Because bourbon rules.
Getty Images
September is Bourbon Heritage Month, a designation passed unanimously by the U.S. Senate in 2007 (back when the Senate was capable of doing such a thing). 
The point is to celebrate bourbon, the indigenous American spirit that continues to be wildly popular both here and around the world. 
Here are 15 bottles you should try to get your hands on and drink right now, from an almost 30-year-old release to an affordable, new blended bourbon.
If you've never heard of this bourbon, you're probably not alone. But Duke Spirits Bourbon is worth a try. The story goes that John Wayne had a collection of rare bottles and even talked about making his own whiskey, and this bourbon is supposedly modeled after his particular flavor profile preferences. 
The hard facts are that the whiskey was sourced from O.Z. Tyler Distillery and blended by the folks at Duke. This brown liquid was distilled somewhere else in Kentucky, as O.Z. Tyler only filled its first barrels in 2016, but Duke currently has barrels aging that it will bottle in the future. It's at least five years old, 88 proof, and is surprisingly good for something that flies a bit under the radar. $42
Every spring and fall, Heaven Hill will release a new bottled-in-bond version of Old Fitzgerald that comes in a pretty, ornate decanter – which also probably explains its relatively high price tag. 
The second edition of the whiskey is nine years old and bottled at 100 proof, meeting the requirements of the Bottled-In-Bond Act. It's a very good bourbon, made with wheat as a secondary grain instead of the more common rye. Perhaps the price is a bit inflated, but the decanter helps to make this release a collector's item, and you certainly won't be disappointed with the quality of the whiskey. $90
The 12 edition of this bourbon, named after the late Heaven Hill master distiller Parker Beam, is an interesting one. Parker's Heritage Collection was aged for seven to eight years before being finished for four months in orange curacao barrels, resulting in something that is kind of like the Grand Marnier of bourbons. 
This release is only the second barrel-finished expression in the collection. This whiskey is not going to be for everyone, but give it a try as a nice after-dinner dram to pleasantly surprise your taste buds. Heaven Hill has a lot of whiskey aging in its many warehouses, so it's exciting to see the distillery trying out creative ideas. A portion of the proceeds will go to the ALS Assocation. $90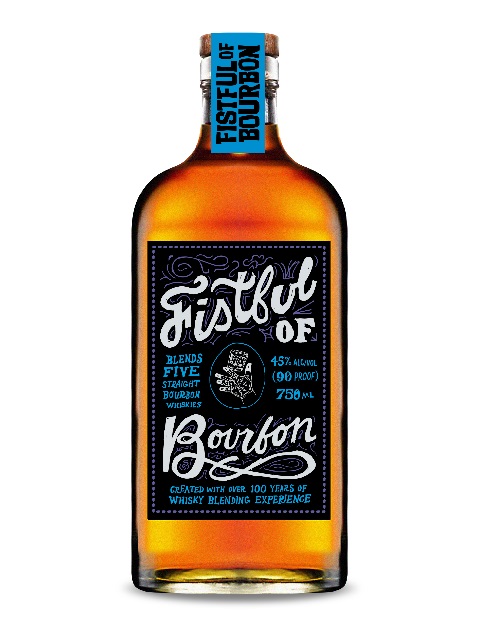 This brand-new bourbon from William Grant & Sons (owner of Glenfiddich and The Balvenie, among other brands) is something completely different from the family-run spirits company. It's a blend made up of five straight bourbons – the company won't say where they are from, but I'd guess one could be from Tuthilltown Spirits, which is also owned by WGS. 
The five flavors that you are supposed to pick up here are: sweet, floral, spicy, toffee, and cinnamon. You can find a little of each, but overall this is a solid (if young at about two years old) bourbon blend that should find its way into a cocktail near you. At the moment, it's only available in Texas, but will be rolled out in other markets soon. $25
It's not that often that a bourbon is released at such an advanced age, and for good reason. The hot Kentucky summers and cold winters mean that the liquid picks up a lot of flavor from the wood, which is great in the range of four to 12 years but can start to be a problem for some bourbon fans after 20. 
Heaven Hill 27 was distilled in 1989 and 1990, a few years before the old distillery was destroyed by a fire in 1996. The bourbon was bottled at a relatively low barrel proof of 94.7, which Heaven Hill says is due to the extra evaporation that occurred. It definitely tastes like its age, with strong notes of tannin and menthol and an underlying tropical fruit blast. Fans of aged whiskey with strong oak notes will love this bourbon. This is a one-time release of less than 3,000 bottles, so get it while the getting is good. $400
After a three-year hiatus, Michter's Toasted Barrel Finish is back. This bourbon was very popular when it was first released, and for good reason. Michter's Straight Bourbon is placed into toasted new oak barrels for an additional 18 months after maturation, resulting in something altogether delicious with notes of vanilla, oak, and spice that really pop. Judging from past demand, and the long Toasted Barrel Finish drought, this bottle will most likely fly off the shelves. $60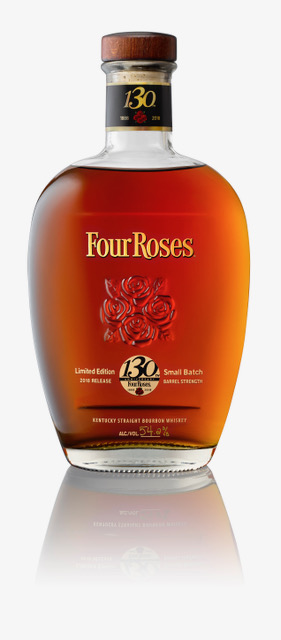 Four Roses is celebrating 130 years of bourbon making this year, so of course the distillery had to come out with something to commemorate the occasion. Starting Saturday, September 15, this limited edition bottle will be available to purchase at the distillery and warehouse visitor center. 
The bourbon includes 10-year-old OBSV, 13-year-old OBSF, 14-year-old OESV, and 16-year-old OESK. For those of you who are not whiskey nerds, those codes refer to the various recipes produced at Four Roses from its two mash bills and five yeast strains. The bourbon was bottled at a barrel-strength of 108.3, with a focus on fruit and spice flavors according to master distiller Brent Elliott. This is a delicious and complex sipping bourbon. $140
Tarnished Truth Distilling Company is a small distillery located in the Cavalier Hotel in Virginia Beach. They've released two bourbons sourced from MGP, a nine-year-old single barrel release and a three-year-old high rye bourbon. The distillery, which opened this past March, claims to be the only one operating inside of a U.S. hotel. At the moment, the bourbon can be purchased onsite or at retail outlets through Virginia. $63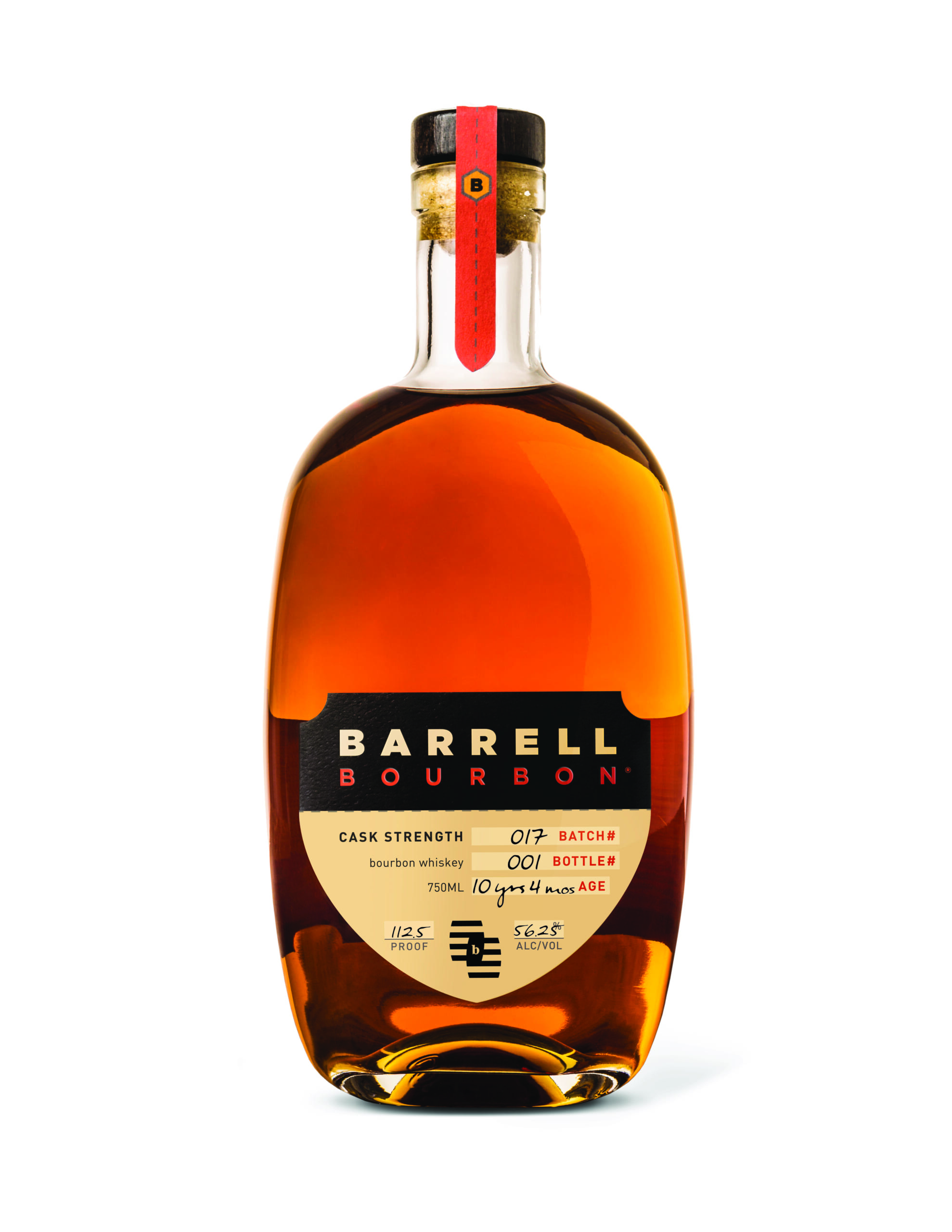 The always-dependable Barrell Bourbon just announced the release of its 17 batch of bourbon. The whiskey is a marriage of barrels of sourced liquid, and the company tries to be as transparent about where it comes from as possible. The 16 batch (one of founder Joe Beatrice's favorites) is a blend of barrels aged from nine to 15 years that come from Tennessee, Kentucky, and Indiana. 
The brand-new 17 is an 11-year-old bourbon bottled at a cask-strength of 112.5 proof, resulting in a whiskey Beatrice describes as "rich and delicate." And he's not wrong – this bourbon is excellent, not too hot with a bit of spice, and soft fruit and vanilla for days. $90
This new bourbon from Indiana's MGP distillery will be released on November 13. It's the second Repeal Reserve release, produced in commemoration of the repeal of Prohibition, and named after lawyer-turned-bootlegger George Remus. 
Repeal Reserve II is a blend of four different bourbons distilled in 2007 and 2008 with high rye mash bills (21 percent and 36 percent rye). George Remus bourbon is only available in about a dozen states, so check the website for availability. $85
New Riff Bourbon is the new kid on the block, located just outside of Cincinnati in Newport, Kentucky. The distillery makes bottled-in-bond, high rye bourbon with a mash bill of 65 percent corn, 30 percent rye, and 5 percent barley. 
Larry Ebersold, formerly of Seagram in Lawrenceburg, Indiana (now MGP), helped to put the distillery together, and Brian Sprance of The Boston Beer Company (Sam Adams beer) was hired as head distiller. This new release is the first that is distilled at the distillery and not sourced. $40
Like bourbon and tattoos? How about a tattooed bottle of bourbon, or the closest thing to it? Bulleit's new Tattoo Edition is a series of four different bottles, each one designed by a different tattoo artist – Jess Mascetti (New York), Thomas Hooper (Austin), Shawn Barber (Los Angeles), and Jason Kundell (Portland, OR). 
The whiskey inside is the same old dependable Bulleit bourbon, an inexpensive and easy-drinking whiskey that tastes great in a cocktail or on its own. $25
Blade and Bow is a relatively new bourbon from beverage giant Diageo. The brand is inspired by the old Stitzel-Weller distillery, but where the whiskey actually comes from is not totally clear – it's distilled at unnamed distilleries in Kentucky, most likely Bernheim and Buffalo Trace. 
It's aged using the solera method, according to Diageo, which means that a little bit of older bourbon is included in the mix with each batch. The NAS expression is a good bourbon to have in your home bar, but the 22-year-old is something very special… if you can find it. $50
Old Forester's Birthday Bourbon is back, and as usual this will probably fly off the shelves at extremely inflated prices. Still, Birthday Bourbon is usually a very good release that is meant to celebrate the birthday of founder George Garvin Brown. 
This year's Birthday Bourbon comes from 120 barrels that were distilled in 2006, and was bottled at the new Old Forester Distillery in Louisville – a first for the brand. Old Forester master taster Jackie Zykan says there are notes of cherry cobbler, lemon wheel, and toasted almonds at play here. $100
The main thing that separates this new bourbon from regular Jim Beam is the cool retro label, which is meant to evoke the post-Prohibition era. Repeal Batch is a limited release due out this month to celebrate the 85th anniversary of the end of Prohibition. The whiskey found within this bottle is basically regular White Label that is non-chill-filtered and bottled at a higher 86 proof. So if you like Jim Beam and appreciate no-nonsense, affordable bourbon, grab a bottle of this at the liquor store. $18