A $17 Whiskey Sold in Aldi Grocery Stores Was Just Named the Best in the World
Drink up!
Aldi grocery stores are everywhere. In the United States, unfortunately, the German chain with the German name isn't necessarily known for its high-quality booze—because spirits aren't often sold in supermarkets. (At least not in many states.) 
Those who appreciate a fine scotch might get a little anxious for Aldi to begin stocking their inexpensive liquor, however, because despite what many would consider a bottom-shelf price, it was just declared among the best tasting spirits in the world.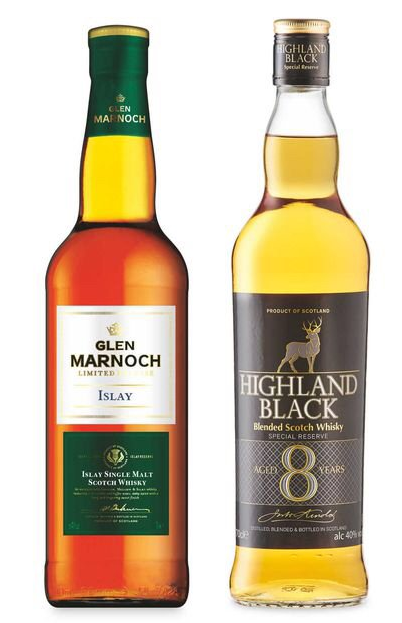 The Spirits Business is a UK-based publication devoted to exactly what it says, and not long ago it held the 2018 Scotch Whisky Masters competition.
Aldi's Highland Black 8-year-old Scotch earned a gold medal in the competition, as did the Glen Marnoch Islay Single Malt. Their amazing prices: USA Today did the math, and Highland Black is $17.32 in US dollars. Glen Marnoch is $23.32.
Aldi's scotch certainly has some fans on Instagram.
" tml-render-layout="inline
" tml-render-layout="inline
" tml-render-layout="inline
Aldi's win wasn't a fluke, because Insider reports that in the summer of 2017, Aldi's "($13) gin was declared among the best in the world and its £6 ($8) rosé wine won silver at the International Wine Challenge."
As to the lack of Aldi's award-winning booze in the United States: enough Americans get wind of this, you can bet it might make its way across the pond pretty soon.