Celebrate Negroni Week With 3 Killer Cocktails
Nothing says summer like sipping a well-made Negroni.
Courtesy
Good news, lovers of Campari-based cocktails: June 24-30 is Negroni Week. To celebrate, we asked three top bartenders to share their expert takes on the beloved Italian aperitif. 
Whether you prefer the classic mix of gin, sweet vermouth and Campari, or substitute whiskey as your spirit of choice, each of these killer cocktail recipes is definitely worth a try. 
Classic Negroni – Eryn Reece, Head Bartender, BANZARBAR (NYC)
"While I love a classic, equal parts Negroni, I tend to enjoy mine a touch more spirited, making the drink less viscous. I feel this way all the ingredients get a fighting chance to shine," Reece says.
1.5 oz Fords Gin
1 oz Campari
1 oz Carpano Antica
Add all ingredients to a mixing glass. Add ice and stir. Stir for about 10-15 seconds. You don't want to dilute fully as you'll be pouring it over ice. Pour into a rocks glass with fresh ice. Garnish with an orange peel.
Old Pal – Tait Forman, Owner, Bibo Ergo Sum (Los Angeles)
"While a Negroni feels appropriate all year round, there's something about an Old Pal that feels perfectly suited for a summer evening," Forman says. "The inclusion of the dry vermouth and service in a stemmed Nick & Nora all culminates in a drink that is a little lighter and more nimble than its Negroni counterpart."
1.5 oz Rittenhouse Rye
.75 oz Dolin Dry Vermouth
.75 oz Campari
Stir in Nick & Nora glass. Garnish with a lemon twist.
Boulevardier – Tyson Buhler, National Beverage Director, Death & Co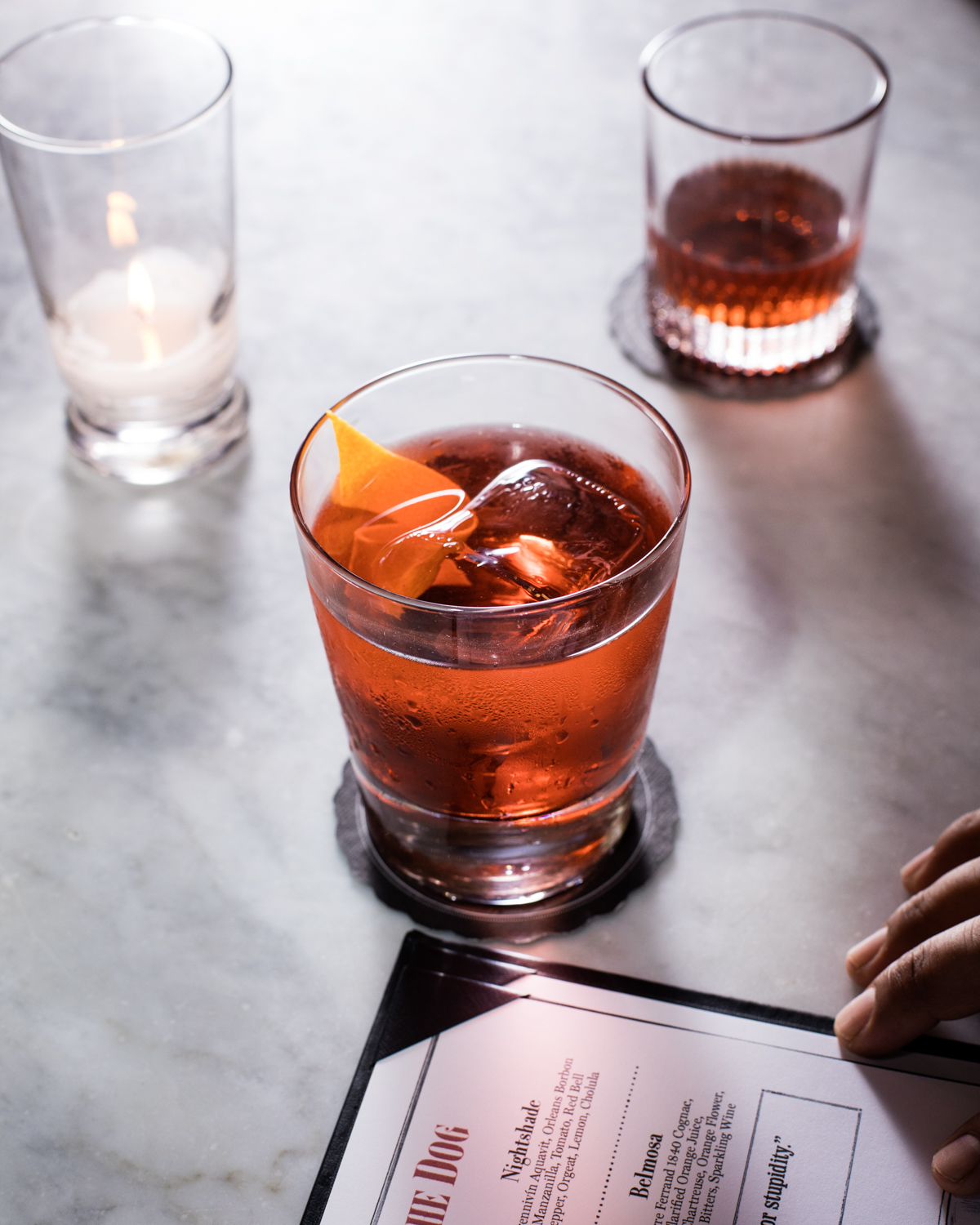 "When thinking about cocktails like a Boulevardier and an Old Pal, we first look to the drink that both are compared to, the Negroni," Buhler says. "We know that the Negroni works at 1:1:1 but you can't simply substitute bourbon for gin in the case of the Boulevardier." 
"Bourbon is inherently sweeter and had the oak element that gin doesn't, so you have to tweak the ratio slightly to get a balanced cocktail. We up the bourbon to dry the drink out. Notice how the whiskey actually amplifies the bitterness of the Campari…we also bring that down just a bit, resulting in a recipe that looks like this.
"
1.5 oz Elijah Craig Bourbon Whiskey
1 oz Carpano Antica Sweet Vermouth
0.75 oz Campari
Add all ingredients to a mixing glass. Add ice and stir. Strain into a double old fashioned glass. Garnish with an orange twist.