5 Killer Cocktail Bars to Visit in Las Vegas
Sin City bars are placing their bets on quality cocktails like the "Pornstar Martini."
Las Vegas has always been an indulgent destination brimming with glitz, glamour, and vice. But while Sin City has always had epic casinos, extravagant dining experiences, and unparalleled entertainment, they haven't always been known as a craft cocktail mecca.
But in recent years, a spate of new swilleries have opened up, while older joints have evolved with the times. Here, five killer cocktail bars worth hitting on your next Vegas getaway.
NoMad Bar at NoMad Hotel Las Vegas, Park MGM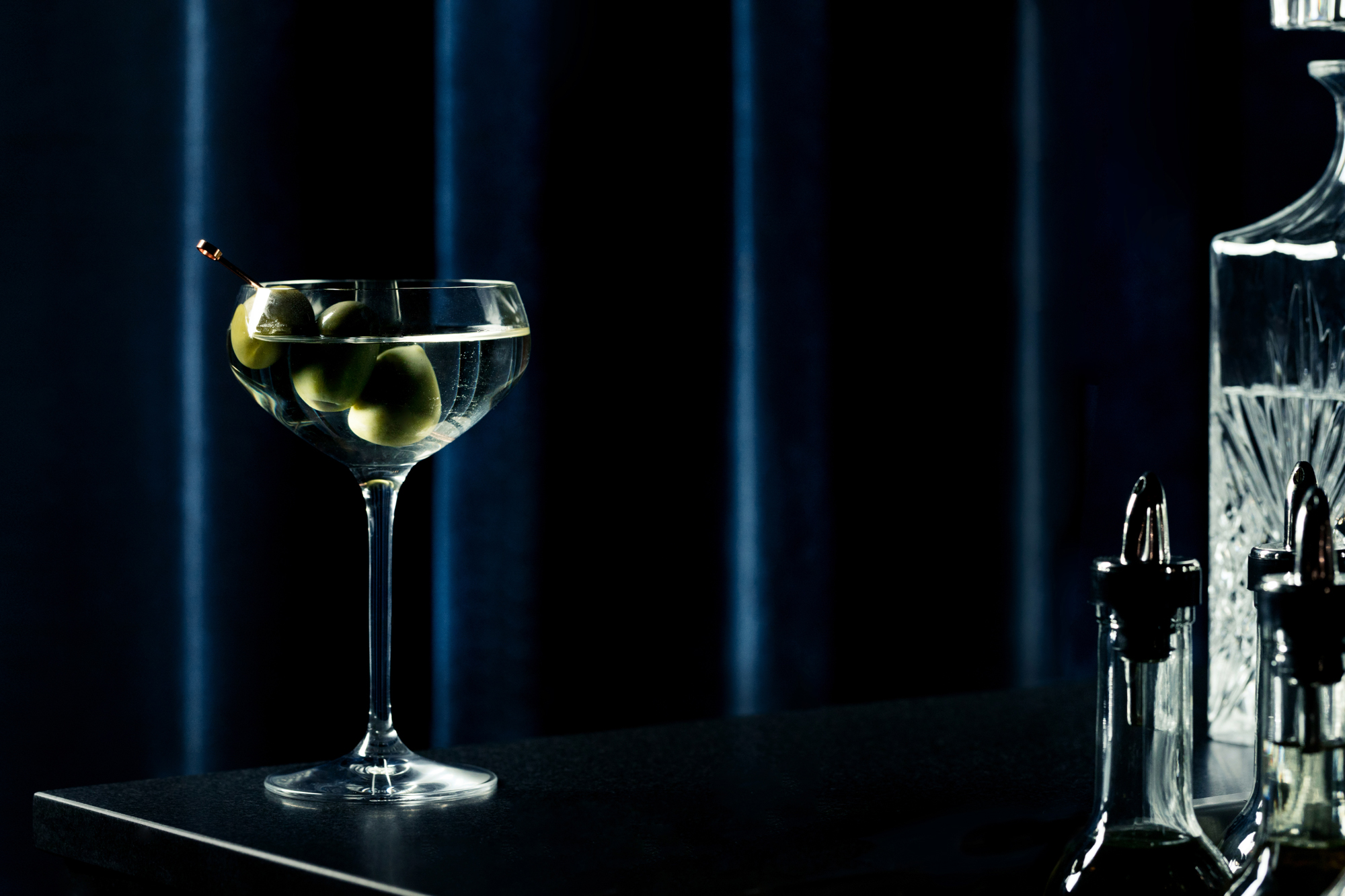 The NoMad is a hotel within a hotel, occupying the top four floors of the Park MGM. While the chic hotel is great, let's talk about its world-class cocktail bar–a satellite of their New York location which boasts the title as the Best Bar in North America.
Overseeing their beverage program is award-winning mixologist Leo Robitschek, who delivers nothing short of excellence on the cocktail front. Their cocktail list consists of re-invented classics, like their Blue Hawaiian, and NoMad originals, like the cooling and savory Ma Chérie cocktail. The European design adds for a romantic ambiance that makes this a great spot to take someone special for an elevated cocktail experience.
Juniper Cocktail Lounge at Park MGM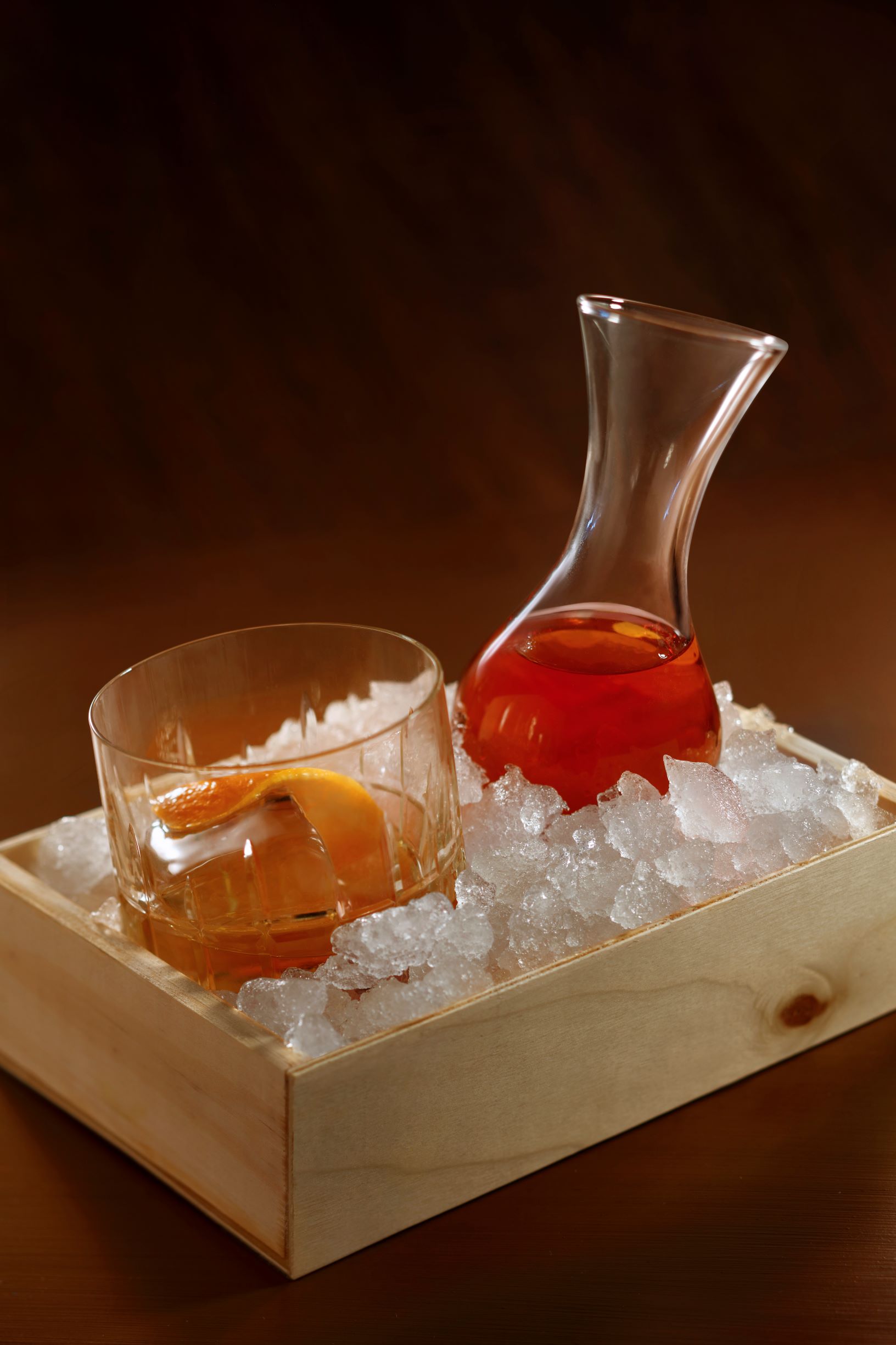 If you and your crew are gin-lovers, then this spot is an absolute no-brainer. The recently opened Juniper Cocktail Lounge, home to the largest gin selection in Las Vegas, offers stylishly innovative cocktails that are served in all sorts of obscure vessels, led by MGM Resorts' corporate mixologist, Craig Schoettler.
At Juniper, you can order fortune-telling gin and tonics brought to life through house-made juices and syrups, a premium selection of spirits, and an intense dedication to the craft. You pick a gin, and a specific flavor profile and the gin and tonic you are destined for shall be served.
Ghost Donkey Las Vegas at The Cosmopolitan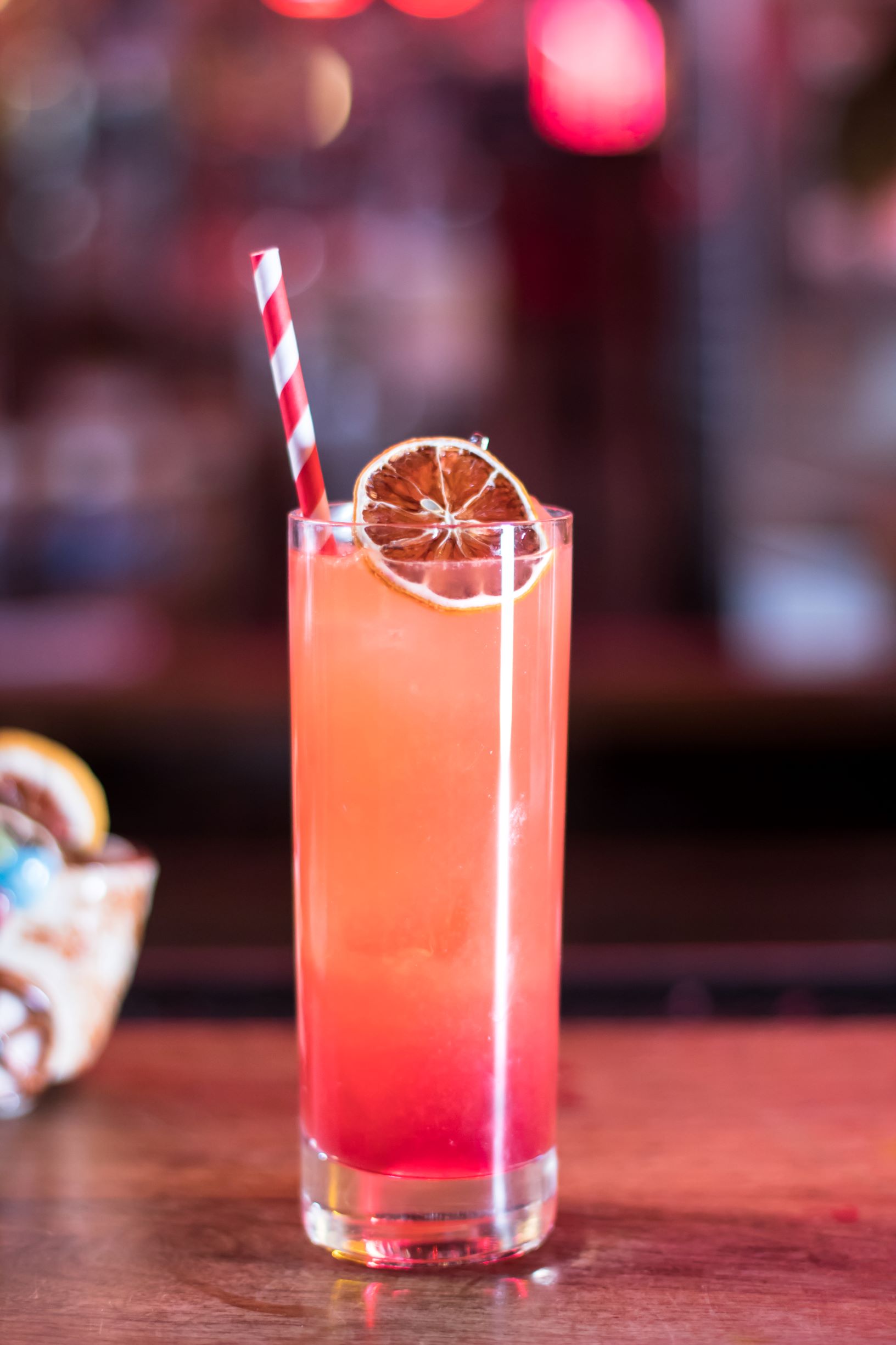 If you've had the pleasure of drinking at Ghost Donkey's New York City location, then you'll be well-acquainted with the festive, tequila and mezcal drinking experience that "The Donk" offers. Their recently-opened Las Vegas location is an eight-seat speakeasy-style mezcaleria, along with lounge seating, inside The Cosmopolitan.
Tequila and mezcal flights, and Mexican-inspired cocktails and bites are the name of the game at the Ghost Donkey. Their Mezcal Sun-Risa cocktail, which is also featured on their NYC menu, boasts tequila, mezcal, habanero, and hibiscus and is as delicious as it is Instagrammable. If you're hungry, definitely order the black truffle nachos.
Herbs & Rye
This off-strip cocktail bar and steakhouse is an absolute must if you're looking to have a delectable meal, finely crafted cocktails, and to experience Vegas like a true local. The spot was opened by award-winning mixologist, Nectaly Mendoza and focuses on cocktail history, which will come through on their mindfully curated menu. In recent years, this bar has received some of the industry's most sought after accolades including a tout on the World's Best Bar list, and Best High Volume Cocktail Bar in 2016 at the Spirited Awards. "Herbs," as regulars call it, is a must-visit local treasure.
Cleaver
Cleaver, sister bar to the aforementioned Herbs & Rye, opened in September of 2018 and is a classic American steakhouse with premium cuts, delectable seafood, and a more concise cocktail list than Herbs. The cocktail list is similar to the former in that it also pays tribute to classic cocktails over starting from the 1800s, all the way through the modern era of Dale DeGroff and beyond.
At the helm of Cleaver's beverage program is legendary New York City bartender, Giuseppe Gonzalez, who had a previous stint at Herbs & Rye and has helped mold the program into one focused on exceptional hospitality, great food, and impressive classic cocktails. 
One of the highlights on their curated list is the classic Pornstar Martini, which is made with vodka, passionfruit, lime and vanilla in one glass, and a shot of sparkling Champagne on the side. It's a true guilty pleasure cocktail in that it's absolutely delicious, in addition to having a memorable name.