5 Great Summer Gins That Are Perfect for Sipping and Mixing
Gin up a good time with these top-notch bottles.
Getty Images
Sipping gin neat, or on the rocks, in America is not something that happens often. We love enjoying tequila on the rocks, sometimes neat if you're sipping on an añejo; we'll happily drink bourbon, scotch, vodka, neat or on the rocks, but gin? Not so much. 
It's ironic because there's always been love for the classic gin martini, which is essentially just chilled, and diluted, gin with a dash of dry vermouth – depending on how you ask for it made, of course. For those of you that order your martinis "neat" – that's basically just gin in a fancy glass.
That said, with all-things handcrafted and small batch continuing to dominate the boozy zeitgeist, there has been an eruption of excellent craft gins that have upgraded the gin game. Juniper, the most prominent ingredient in most gins, has taken a back seat to other flowers, citrus, herbs, and botanicals that now define the character of many contemporary gins.

Here's five of the best craft gins on the market that are all great for sipping straight-up or for making a variety of tasty gin cocktails:
Four Pillars Rare Dry Gin
While this Australian distillery boasts quite the portfolio of gins (including a Bloody Shiraz gin that will blow your mind), it is their Rare Dry Gin, their flagship product, that has received the most recognition – and rightfully so. This is the most aromatic gin I have ever tasted. It's bursting with notes of fresh citrus – from the unique use of oranges in the distillation process, pepperberry leaf and lemon myrtle (which are native to Australia), lavender, and other light botanicals. Bottled at 41.8% ABV, toss this gin on the rocks with a slice of orange and you are good to go. Either that, or have it in a proper gin and tonic (using Fevertree Tonic) – it may be the best one you'll ever have.
Cocktail to try it in: Gin and Tonic
Sipsmith London Dry Gin
Credited with sparking the modern craft gin boom in England, Sipsmith are the pioneers of creating a modern London Dry Gin the way that it used to made. Using just 10 different botanicals from around the globe, this classic juniper-forward gin is a fine-sipper with notes of citrus and coriander. Pour yourself a bit of this after a long day to sip a clean, classic gin. Or, toss this in a martini glass with some dry vermouth and a lemon twist – and thank me later.
Cocktail to try it in: Martini
Monkey 47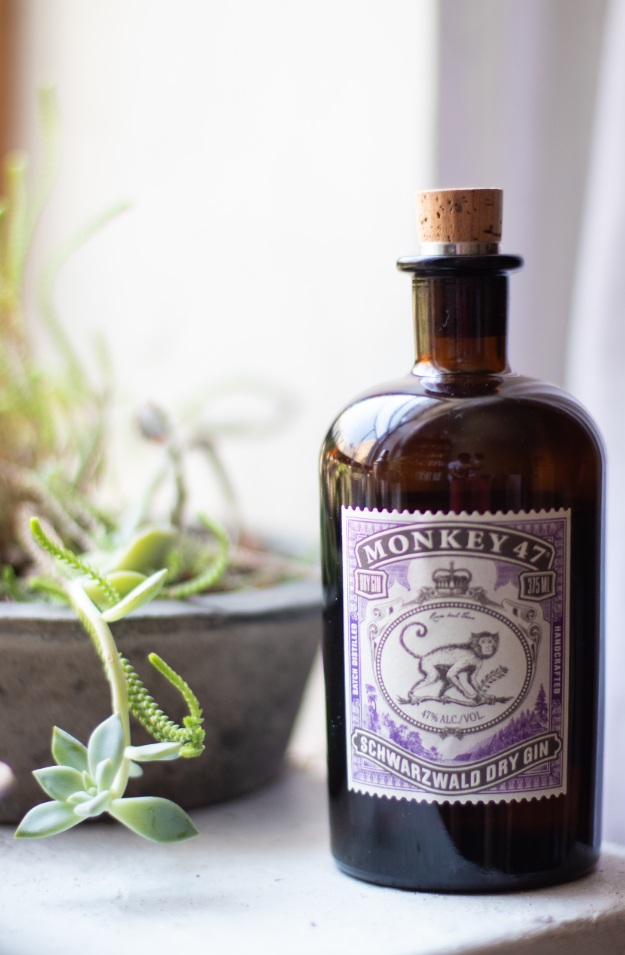 This is one of the finer gins on the market as it's priced at about $42 for 375ml, and rightfully so. If you want a very welcoming sipping gin – this is a fantastic one to start with. Monkey 47 is made with 47 different botanicals, many of which come from the Black Forest of Germany, such as the lingonberry – a close relative of the cranberry. Coincidentally, or not, this gin is bottled at 47% ABV meaning that it packs a punch, but you would never know. Toss this gin on the rocks for a peppery, citrusy gin with aromas of berries and pine – it's dangerously delicious.
Cocktail to try it in: The Last Word
The Botanist
The Botanist is a "London Dry" style gin, hailing from the Isle of Islay, Scotland. Grounded in classic gin aromatics – orris root, coriander seed, cassia bark, juniper, etc – this gin also stays true to its roots by incorporating 22 local botanicals, hand-picked by their expert foraging team. It's a clean, well-made, nuanced gin with notes of flowers, honey, and grass. It's expertly crafted which makes for a smooth sipping experience. Add a lemon twist to a pour on the rocks, or have it shine in a cocktail – specifically one with citrus, IMHO.
Cocktail to try it in: Bee's Knees
Glendalough Wild Botanical Gin
Originally released in June 2017, Glendalough's Wild Botanical Gin is a perfect representation of what an Irish craft gin should taste like. The distillery tap into their natural surroundings by foraging fresh, wild botanicals in Wicklow, Ireland's bountiful natural forests. The botanicals are added to the copper still within hours after being hand-picked which allows their essential oils to be captured. Bottled at 41% ABV, the notes of rose and bright citrus make this a light, crisp gin to sip on.
Cocktail to try it in: White Lady
Tyler Zielinski is a lifestyle writer with a passion for cocktails and spirits. Follow him on Instagram at @bon_vivantito and check out his website.