The 50 Best CBD Gummies To Buy Right Now
Celebrate 4/20 with these quality CBD edibles.
Verma Farms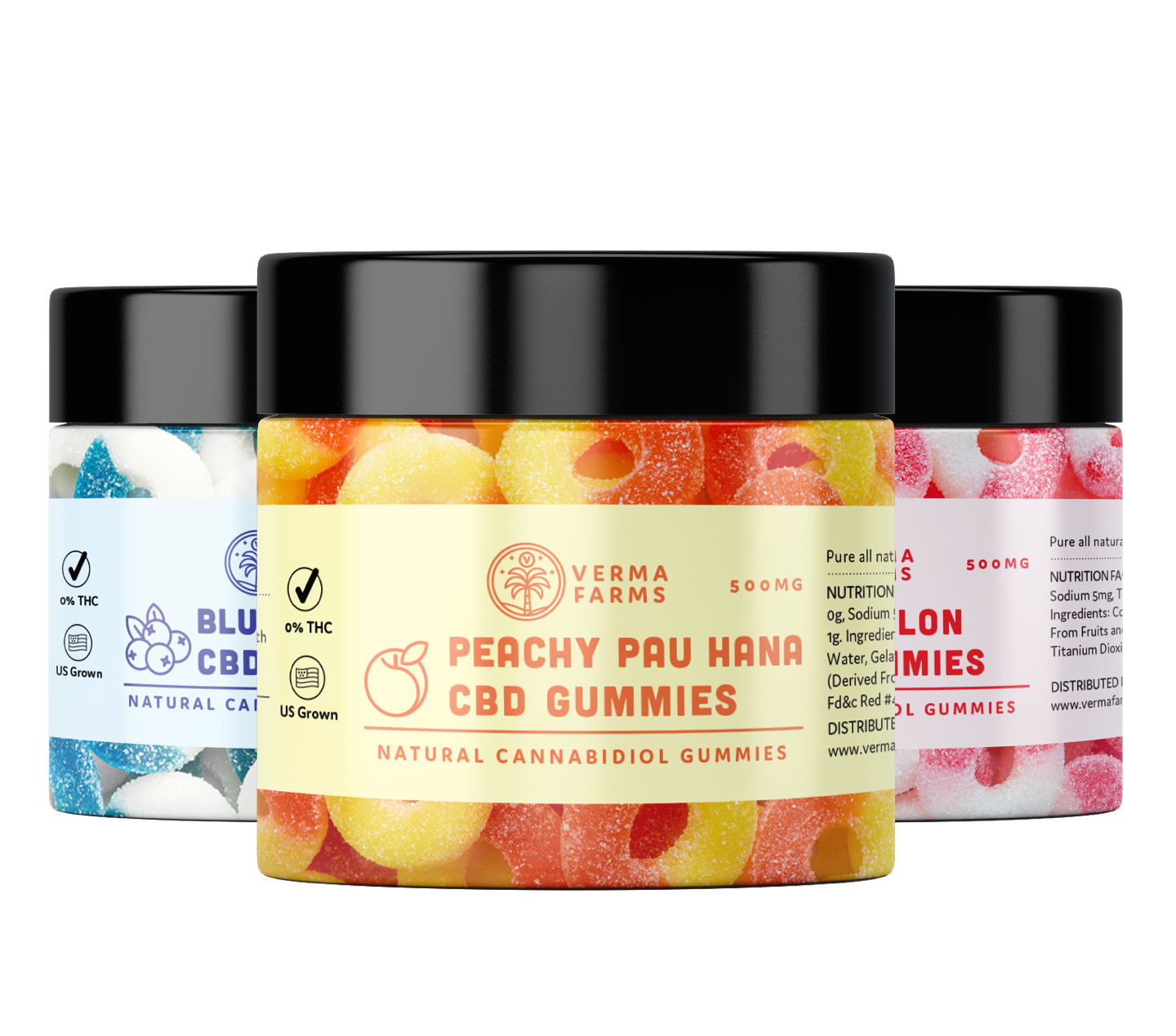 Presented by Verma Farms
CBD gummies have become one of the most popular ways to consume cannabis. Since the passing of the 2018 Farm Bill, edibles have become a top choice for consumption of CBD and other cannabis products. It's often preferred over tinctures, vapes, or smoking CBD-rich buds.
As edibles are increasingly the most widespread way to enjoy CBD, now's the perfect time to look at the best CBD gummies. While considering everything from value to flavor, we're going deep into how these CBD gummies were made and what sets them apart from even the best CBD oils, providing you with a variety of perspectives. 
So without further ado, here are the 50 best CBD gummies on the market right now:
Verma Farms
Verma Farms is the best brand in the CBD Gummy game. While its CBD Oil and CBD for Dogs collection are also great products, their gummies push the brand over the top.
Dedication to quality and taste has earned Verma Farms high acclaim from industry experts and customers alike. Unlike many competitors and imitators, Verma Farms grows all its hemp in America and looks to Hawaiian culture for tropical flavor inspiration. 
The hemp comes in organic, vegan, pesticide-free, and herbicide-free. From there, it's put through an extraction process that removes all THC. The finished product is a pure, all-natural broad-spectrum oil, the highest form of CBD that exists. As a last step, the product is tested and lab results are updated on the Verma Farms site.
The gummies that Verma Farms offers are all delicious. And with the largest amount of options on the market, there is something for everybody. While the CBD Gummy Pack proves to be the most popular, don't sleep on the Fan Favorite Gummy Kit, which includes sour worms, gummy bears, and tropical cherries. 
Given the outstanding quality and taste, Verma Farm's CBD gummies are priced exceptionally well. Products range from $40 to $100, and the more you buy, the lower the cost per jar. Verma Farms has a standard for excellence for its CBD gummies that is bar none. If you're looking for a top shelf CBD product, start here.
Penguin
Another great brand is Penguin, which has earned the reputation regarding quality and integrity. Coming in with a single option, the CBD gummies are 10mg per piece and made with broad-spectrum CBD, which is a great option for those just getting into CBD. 
Containing 30 individual worms per pack, the $45 price provides a great value, especially coming from a brand that has garnered major clout over the past couple of years. With CBD sourced from Oregon, Penguin's attention to detail has brought the company into the limelight. 
Sunday Scaries 
Sunday Scaries definitely lives up to its reputation with their CBD gummies, providing a product that will not only help you face Monday, but conquer the entire week. One of Sunday Scaries' best features is the inclusion of vitamins B12 and D3 alongside broad-spectrum CBD, providing a solution that's well-rounded and enjoyable to consume.
PureKana
Practically a household name in the CBD world, PureKana is always a brand worth checking out, with their offering of 25mg vegan CBD gummies coming in near the top of this list. At a flat $40 per container, the 20-gummy pack is made with top-tier ingredients, including organic sugars and syrups, as well an organically derived CBD isolate. Designed to be enjoyed by the masses, PureKana is known for providing excellent introductory products.
Green Roads
Seen in CBD shops and corner stores alike, Green Roads has been busy making their CBD products available across the United States. Although they offer one of the lowest prices at $7.50 per five-pack of 10mg, their brand doesn't skimp on quality. As one of the most accessible brands on the market, Green Roads might be worth picking up the next time you see it at the gas station, as its convenient packs make enjoying the gummies much more practical. 
Lord Jones
Lord Jones is a brand that reigns supreme over the world of CBD gummies. These are the Grey Poupon of the CBD gummy world, defining elegance, quality and fancy branding. Although their price is a little steep at $50 per 9-pack, the quality you're getting out of the broad-spectrum experience will make you feel like a king. As a small-batch company, Lord Jones is one of the companies pioneering the craft industry of CBD, with their gummies setting a standard that will surely be emulated.
Just CBD
Just CBD's straightforward selection offers gummy choices that anyone with a sweet tooth will appreciate. The brand offers a unique amount of customization with their treats, including ranges in the dosages, as well as eclectic mix of everything from sour worms to peach rings and even a variety party pack. Starting $13.99, Just CBD has a solid entry-level product to test out. 
Charlotte's Web
The origin of the name Charlotte's Web is one of CBD's most famous stories. This team is composed of absolute all-stars, providing a lineup of gummies that are deeply aligned with people's needs. With flavors like Sleep, Recovery and Calm, their chews are designed with a sense of optimization and performance in mind. Competitive pricing starts at $44.99, and packs come with 60 gummies that are around 10mg per piece.
Premium Jane
With rave reviews from the community, Premium Jane's offering of a $55 750mg bottle at 25mg per piece is a steal. As an organic, pesticide-free solution that utilizes CBD isolate, this is a great product for newcomers or veteran users. Plus, with a subscription saving that's raising eyebrows, don't be surprised if this gummy becomes a mainstay in the industry.
cbdMD
cbdMD offers a 30-count per package with total dosages of 300mg and 1,500mg that are priced at $29.99 and $99.99, respectively. An easily chewable gummy that's made with primarily organic ingredients, you can be sure these are pure and effective. Oh, and if you're worried about piling on any extra pounds, these bad boys are only 10 calories per piece for guilt-free snacking.
Hemp Bombs
Hemp Bombs is a company that has put a lot of thought into their gummy lineup, providing a variety of gummies that include Regular, High Potency and Sleep, which all come in at the affordable price of five for $15, and up to $139.99 for 60 of the High Potency. As they use broad-spectrum CBD, you're definitely getting your money's worth. It's worth noting that Hemp Bombs uses non-organic sugar and corn syrup, while other competitors have converted to organic ingredients. 
Kanibi
Kanibi's Organi Gummies are organic 10-calorie cubes with a straightforward list of ingredients, making for a competitively priced product that's effortless to consume. By providing one of our favorite square-shaped snacks, Kanibi's Organi Gummies offer a special twist on flavoring, coming through with a juicy and refreshing blend that is an easy chew thanks to the use of organic carnauba wax. This is one of the sleepers on the list, so don't be surprised if Kanibi gains significant popularity.
Royal CBD
Is Royal CBD fit for a king or queen? The group consensus is "absolutely." Coming in with a pristine 10mg pack of 30 in Strawberry, Orange or Grape, their ingredient list contains a slew of organic ingredients. A great company for those who are looking for a premium isolate, Royal CBD is deserving of the name. Although their product comes with a top-level price, it's worth every penny if you're looking for something all-natural and authentic.
Fab CBD
If you're looking for a CBD gummy that's organically sourced and vegan, then Fab CBD is right for you. Farmed in Colorado, the  bear-shaped Fruit chews are a fan favorite. Although they have a high price at $59 for an isolate, they definitely pack quite a bit of flavor and don't try to hide behind a bunch of filler. A smart buy for those who want an everyday solution that keeps it honest, this is a treat to indulge in.
Joy Organics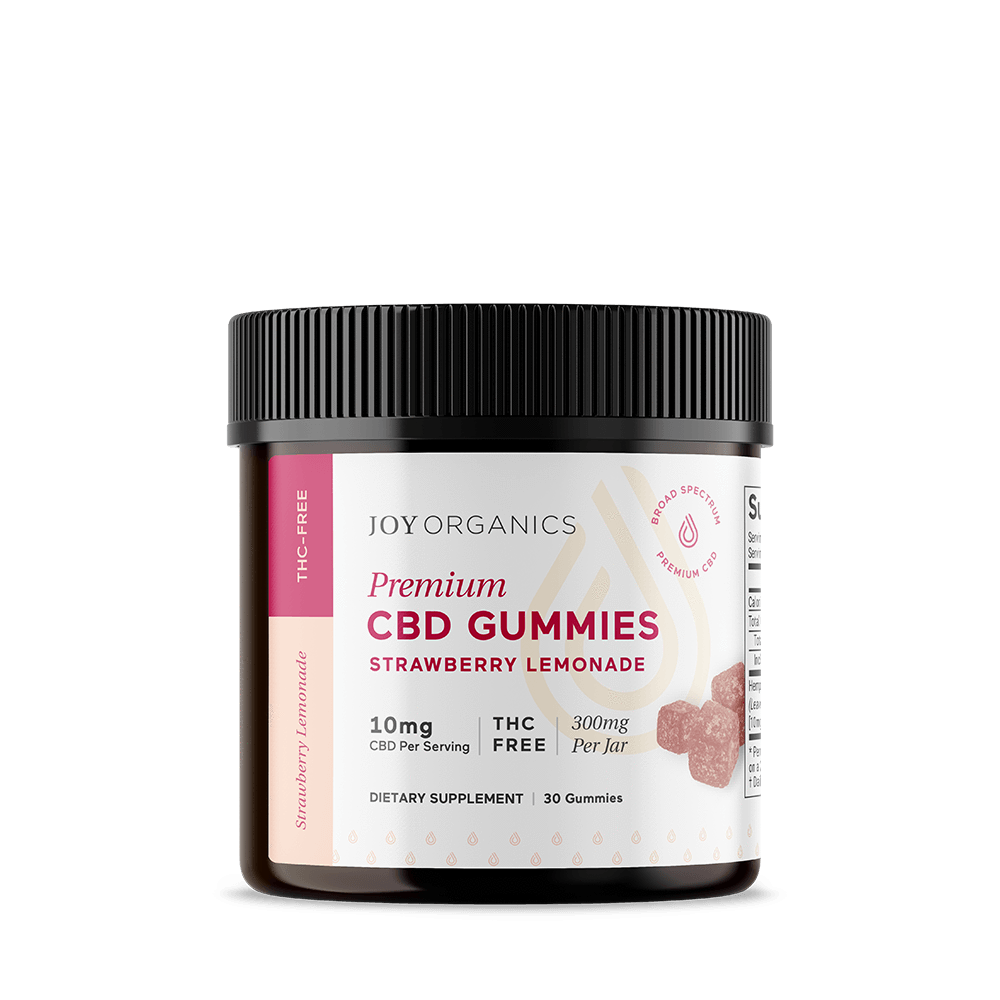 Focusing on straightforward quality, Joy Organics offers Coming in two flavors, Strawberry Lemonade and Green Apple. The 30 pack at 10mg per piece is well worth the price of $39.95. Highly viewed in the CBD world, Joy Organics has been rising as a brand to be reckoned with, offering the best CBD oil at affordable prices.
PlusCBD
PlusCBD is renowned for being a ubiquitous brand with a sense of humor. That trait is reflected in their gummies, which is one of the more customizable options we've found, offering 5mg strength in 10-count, 30-count and 60-count packages in Cherry Mango and Citrus Punch. Another great introductory brand for those who are new to CBD, PlusCBD is one of our favorites in the game. 
Infinite CBD
If you're looking for a group of gummies that have been proven over time, Infinite CBD will deliver. Offering two flavors in Asteroid Gummies and Sour Asteroids, the gummies come in packs of five, 10 or 20, which are dosed at around 25mg per piece. With its sleek-looking package and a tasty (and tasteful) product, Infinite CBD is already a fan favorite across the CBD universe.
FARMa Edibles
Although they come with premium pricing, FARMa Edibles keeps its CBD product as close to farm-to-market as possible. With flavors including GoodNights (a melatonin-infused variety), Peach Rings, Sour Bears, Sour Worms, Watermelon Slices and Berry Wedges, FARMa Edibles provide plenty of variety. The packaging also keeps the gummies fresh and perfectly consistent, which partially explains the relatively steep $100 price.
Veritas Farms
Among the most revered CBD gummy choices on our list, Veritas Farms has a great offering in their Wild Berry CBD gummies. Offering a 5 and 30 count, as well as 30-count melatonin version, dosages come in at around 5mg to 7.5mg per piece, utilizing an isolate base. All in all, these are a solid bargain for the price, especially for those looking specifically  for a melatonin-blended CBD gummy. Veritas Farms has a home-run product on their hands that poised to win over newcomers and CBD enthusiasts alike.
Balance CBD
Balance has been a popular CBD gummy choice for a while now. Coming in with one of the most popular variety packs on the market, flavors like Strawberry, Orange Dreamsicle, Raspberry, Cotton Candy, Granny Smith Green Apple and Wildberry have all been smash hits. In fact, at the time of writing, the only flavors currently in-stock are Mixed Variety, Strawberry and Orange Dreamsicle. Numbers like that don't lie, which is why we'll let Balance's results speak for themselves.
Koi CBD
A popular brand in CBD and smoke shops across the country, Koi CBD's gummies are a solid addition to the brand's expansive lineup. Using proprietary Koi PRIZM broad-spectrum CBD, the Tropical Fruit Soft Gummies come in Regular and Sour in quantities of 6 or 20 at 10mg per piece. Fans of Koi swear by its process, and they've proved to be a strong competitor.
Kushly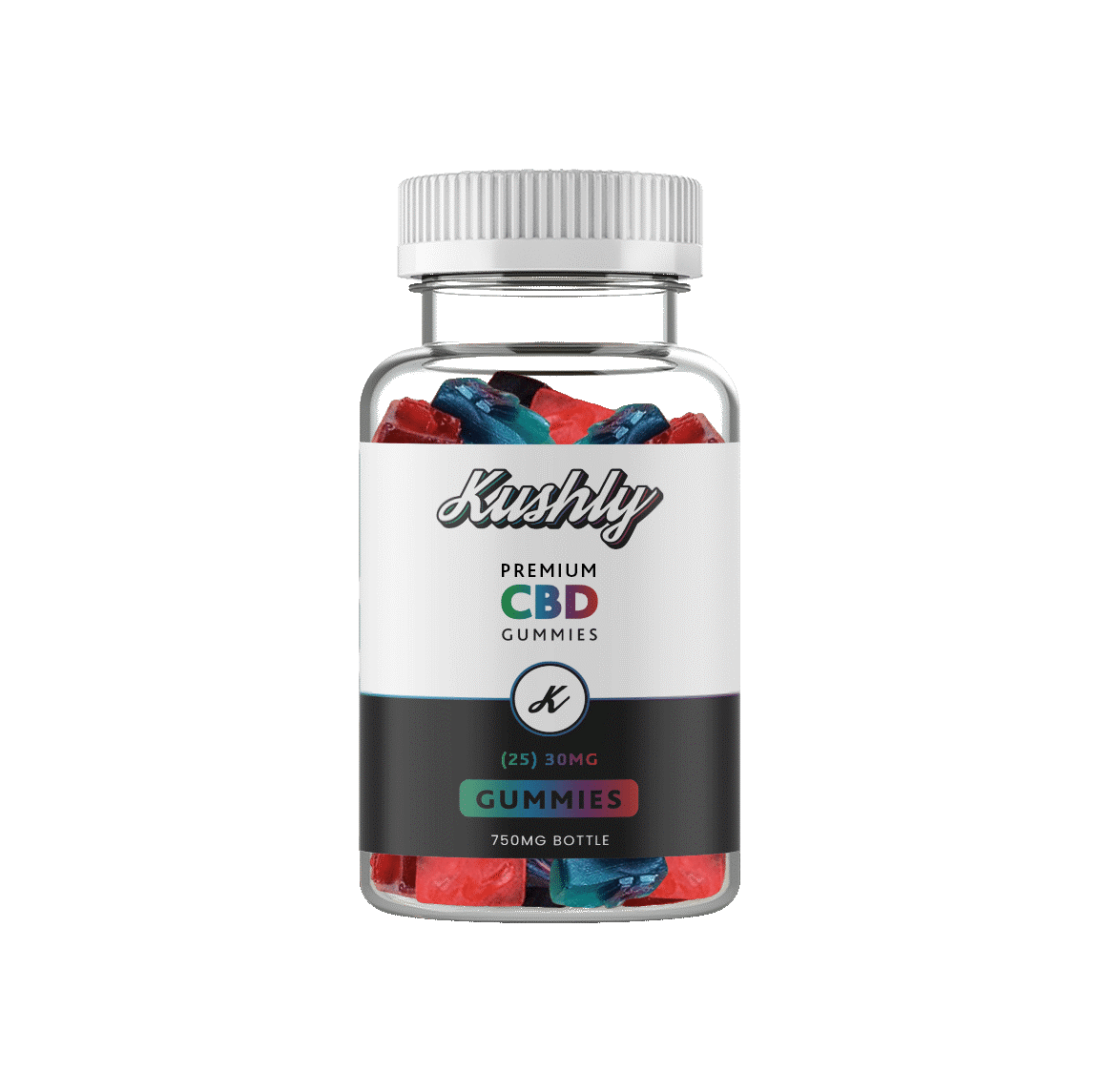 One of the most popular brands in the cannabis industry, Kushly offers high strength at a high price. Their gummies come in at $79.99 for 750mg worth of CBD. At 30mg per gummy, this is one of the most powerful options available.  Consider Kushly if you're already a seasoned CBD consumer.
CBD Lion
After gaining national recognition over the past year, CBD Lion is definitely on the rise, both for their affordability and their quality. Coming in at $49.99 across the board, their flavors include Orange, Raspberry, Strawberry and Tropical Variety. Each 500mg pack contains  20 25mg pieces, which makes for a fantastic value in a vegan and organic CBD gummy product. 
Green Gorillas
A well-respected company in CBD, Green Gorillas doesn't disappoint with their Gorilla Gummies, which offer you a solution that not only is organic but comes in a convenient travel pack or 300mg bottle. At 5 mg per gummy, they offer good value; however, the variance between the two sizes is pretty drastic. That small hiccup notwithstanding, Green Gorillas offers a delicious variety of CBD gummies, and they cut no corners when it comes to quality.
Feel Good Edibles
Feel Good Edibles' lineup of gummies is creative and fun. At $24.99 per 300mg bottle, flavors include Cherry and Watermelon. An impressive range of combo packs start at $67.48 for 2,400mg of total CBD. The 10mg pieces can go toe to toe with virtually any product on this list.
CBD Infusionz
Offering one of the biggest varieties available, CBD Infusionz provides a lineup that is for anyone and everyone. From health nuts to those with an unapologetic sweet tooth, CBD Infusionz includes Fruit Snacks, Cherry Rings, Organic Fruit Slices and 600mg Bears. Even more impressive than their lineup, however, is their pricing, which ranges from $11.99 to $88.99.
SeaBeeDee Naturals
SeaBeeDee Naturals simply offers Gummieezzz Nighttime 30mg piece in a 7- or 30-pack as well as Daytime Gummies. The company may be smaller that others, but if you can find their product, it's well worth the buy.
Creating Better Days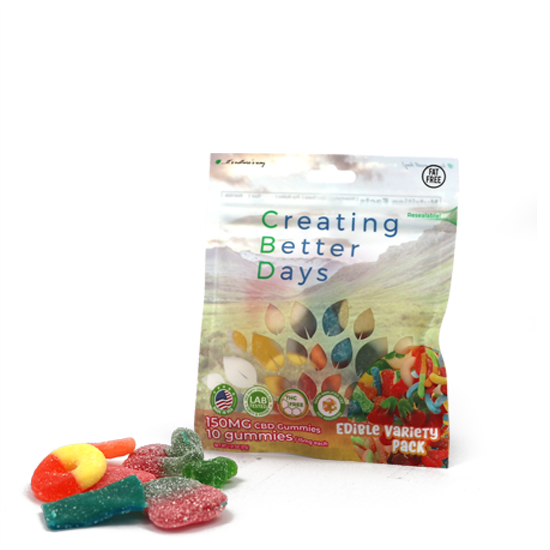 Priding themselves on using a nano-amplified process for fast absorption, Creating Better Days' lineup of CBD gummies is one of the more robust around. Offering every flavor from Sour Gummy Worms to Watermelon Rings, Creating Better Days contains 150mg and 300mg per pack,at around 15mg per piece. With affordable pricing starting in the mid-$20 range, Creating Better Days is certainly living up to its mission.
Happy Hemp
As a brand enthusiastically endorsed by Tommy Chong, Happy Hemp must be packing some heat. With over 11 flavors, Happy Hemp definitely knows how to deliver on the legend's name. Starting at $8.99 for a sample pack all the way up to $99.99 for their party pack, Happy Hemp offers plenty of straightforward single-flavor options, including something for everyone.
PurCBD
Containing a solid 20mg per piece, PurCBD's offering of CBD gummies is a premier product for the price. Starting at $34.99 for a 25-count and $59.99 for the 50-count, this is a hard bargain to beat. The only caveat is that they use non-organic sugar and corn syrup, which might turn some CBD users off, but PurCBD does offer good value if organic ingredients are not a concern.
Not Pot
One of the cleverest brand names in the business, Not Pot is another group that understands the importance of not taking yourself too seriously. Its only product is their vegan gummies,  offering the flavors Pineapple, Watermelon, Green Apple, Blue Raspberry and Grape. Coming in at $39.99, Not Pot is a steal at 300mg per bottle.
Soul CBD
An up-and-coming brand, Soul CBD offers an affordable gummy in the flavors Orange Cream, Raspberry, Strawberry and Coconut Vanilla at $39.99, making them one of the best CBD gummies for those just getting into CBD. Coming in a 30 count at 10mg per piece, it's an honest value. Soul CBD is definitely worth exploring, regardless of how many CBD brands you've tried.
Neurogan
Billing themselves as a premium brand, Neurogan definitely offers variety. What we love the most about Neurogan is that the gummies come in 7 flavors, two types of CBD (broad- and full-spectrum) and three different dosages. With a ceiling of $59.95, this is one of the best selections of CBD gummies on the market for the price.
Every Day Optimal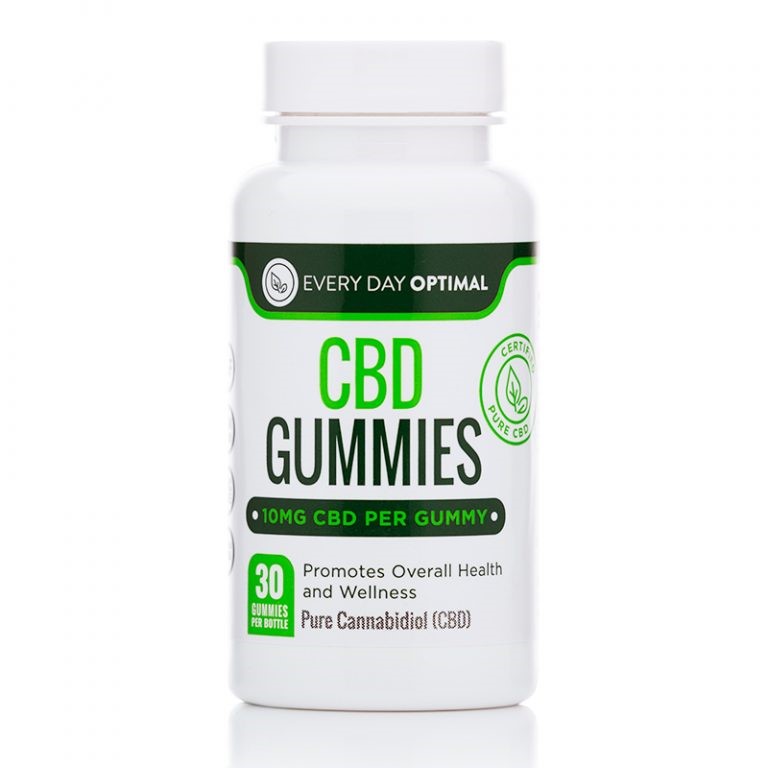 Every Day Optimal gummies range between 10mg and 15mg of CBD per gummy. Their offerings even include Nighttime Gummies to help you sleep. Though little pricey at $54.99, Every Day Optimal has started to generate buzz among CBD enthusiasts, and it's easy to see why.
Radiate CBD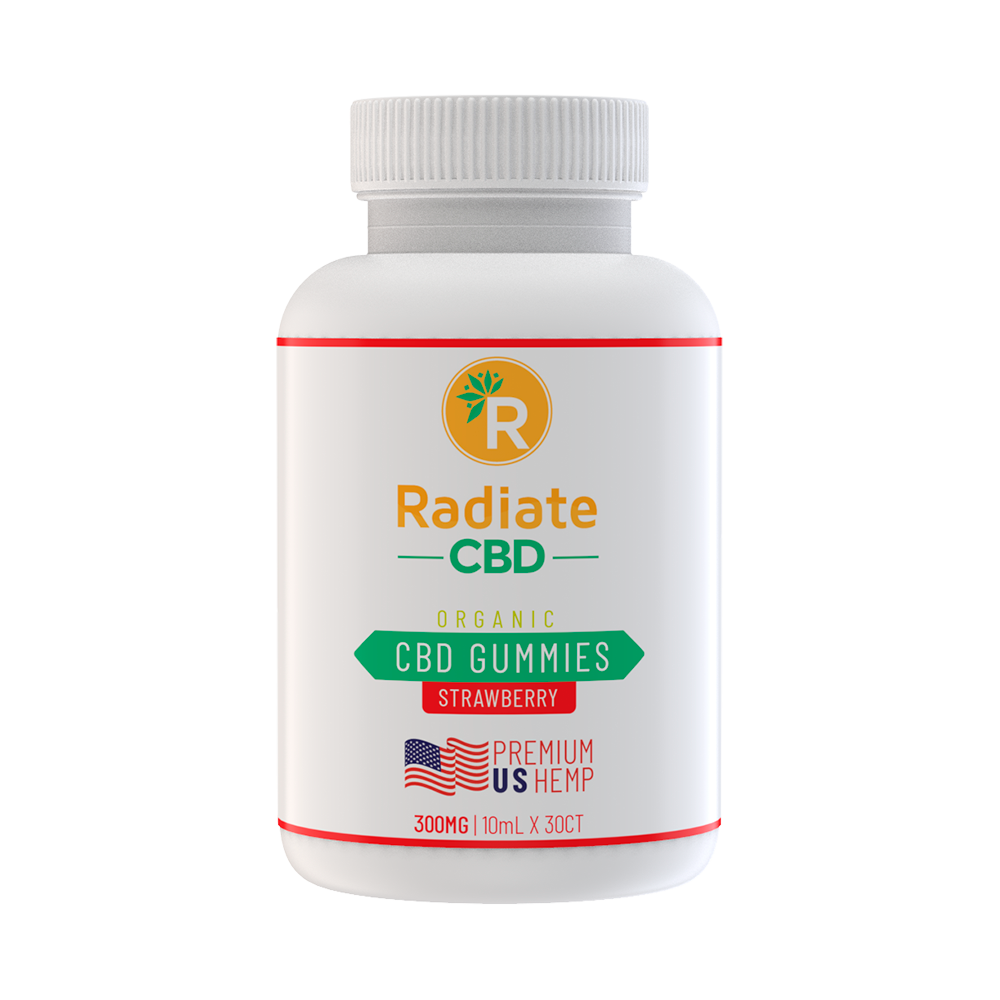 Radiate CBD is a brand that's shining bright. With a single flavor, Strawberry, their 300mg package is $49.99, which includes 30 10mg gummies. Although this is nothing flashy, it's a solid product at a good price. 
Eden's Herbals
Keeping it simple with a two-flavor, three-variety lineup, Eden's Herbals is a solid company. With 500mg at $29.99 and 1,000mg at $34.99, the brand rounds out its selection with a Sour Apple variety that's 1,200mg for $49.99.
CBDistillery
Offering a lineup that's straightforward but high-quality, CBDistillery's CBD Nighttime Gummies. (with melatonin) and CBD Gummies both come in 30mg per serving at 25 per bottle. These are $55 each, or you can get a two-pack for $90.
Medix CBD
Offering CBD Infused Rainbow Bites, Gummies, Sour Gummy Bears and Sour Snakes, Medix CBD keeps it simple with classic flavors. Prices start at $16.99 for 100mg or $49.99 for 300mg in a simple variety pack.
Kush Queen
Kush Queen's GummiesRX are a fan favorite for a unique blend of flavors in a full-spectrum pack. Coming in at 375mg for $27.99 or 750mg for $41.99, the pricing is hard to beat for the value packed into this small-batch product.
Pure Relief
Taking a "dispensary-minded" approach to their CBD e-commerce operation, Pure Relief's quality and pricing certainly seem to match. Offering 30 gummies at 30mg per piece, Pure Relief doesn't hold back on strength. And, at $59.99, the price is pretty reasonable for what's considered a designer product.
CBDfx
Although a well-known brand, it was only recently that CBDfx entered the CBD gummy game. Flavors are geared toward health, and include Plain, Turmeric and Spirulina, Melatonin, Apple Cider Vinegar and Biotin. At $49.99 for a 300mg pack of 60 gummies, this is an impressively versatile offering.
Highland Pharms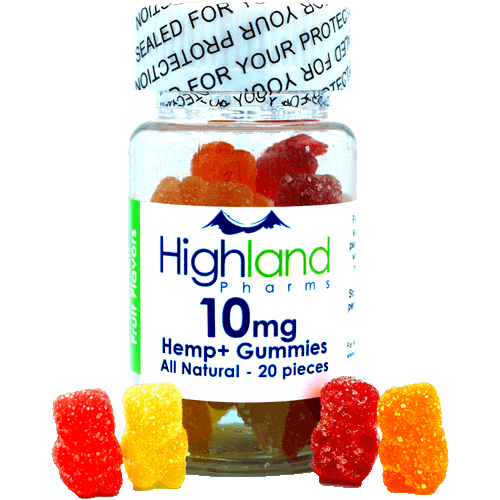 Offering two CBD gummies at 10mg per piece and 20mg per piece, Highland Pharms is a smooth option to consider. With pricing that starts at $39.95, Highland Pharms is a "you get what you pay for" brand. In this case, what you pay for is great value. Although not the flashiest of brands, their product is high-quality.
Wyld CBD
With a name like Wyld, you might expect crazy flavors and colors, but these CBD gummies are uniform and rather staid. Coming in at $19.95 for 250mg or $34.95 for 500mg, flavors include classics like Raspberry, Blackberry, Lemon and Huckleberry. Utilizing real fruit for their ingredients, the USA-sourced broad-spectrum is a favorite, especially for the price.
Black Bear Hemp
Black Bear Hemp's CBD gummies come in a "buy two, get one free" deal priced at $275.98 (worth $91.99 each). Considering that every bottle contains 750mg at 30 gummies, the pricing is competitive but admittedly steep. With its artificial flavors, Black Bear Hemp is a reasonable choice if you're hoping to buy CBD in bulk.
Sun State Hemp
One of the more accessible brands on the list, Sun State Hemp starts at $19.99 and is offered in a whopping 12 different flavors. At 750mg per container, this is as solid of a deal as they come, beating out a lot of the competition in terms of value. Despite lacking organic ingredients, Sun State Hemp offers an unapologetic straight-up candy and high dosage.
Winged Relaxation
Specifically designed for women, Winged Relaxation has an affordable $35 210mg pack at 10mg per serving. Gummies include unique ingredients like chamomile and lemon balm extract. Even though Winged Relaxation is marketed toward women, there's no shame in enjoying this well-designed CBD gummy, regardless of how you self-identify.
Remedi
Recently entering the CBD gummy market, Remedi offers full spectrum and isolate in a variety of sizes, including packs of 2, 8 and 16, at 15mg per gummy. Their products contain primarily organic ingredients. We have to tip our hat to Remedi for offering an accessible product that's priced between $4.99 and $24.99. 
Blue Moon CBD
Blue Moon CBD's gummies come in the flavors Sweet and Sour in 100mg or 250mg. Priced at $14.50 and $25, respectively, this is another great bargain brand. 
Diamond CBD
From Watermelon Slices and Gummy Bears to Rainbow Bites and Sour Bears, Diamond CBD has a variety of choices in flavors and dosages. Offered at some of the most competitive pricing on the market (starting at $14.29), this is a well-designed brand.
CBD American Shaman
Offering a pretty solid lineup of CBD gummies, CBD American Shaman comes in with a 10mg sample pack, gourmet gummies and energy gummies, all made with organic products. Priced competitively, CBD American Shaman offers a mid-range, good value product that those who have been taking CBD for a while will love.