The Absolute Best Fall Festivals To Check Out in 2019
These boozy fall gatherings are way betting than bobbing for apples.
Telluride Blues & Brews Festival
Fall festivals replete with pumpkin patches, corn mazes and apple picking have their place — if you're into that sort of thing. But even better are those fall-themed fests that take it to the next level with decadent seasonal offerings, gatherings from September through November that celebrate autumn in the most over-the-top ways possible. We've rounded up the absolute best festivals to hit this fall from a ten-course lobster tasting on Maine's craggy coast to rare bourbon tastings in the bluegrass state, with some leaf-peeping along the way.
Bourbon & Beyond
September 20-22 in Louisville, Kentucky
Louisville's Bourbon & Beyond festival is a veritable pilgrimage for bourbon aficionados — the biggest names in booze and country music gather for the second-most quintessential Kentucky event of the year, preceded only by the Derby.
At $1,600 per ticket, the Beyond VIP pass is exactly how you should experience the hallowed weekend of Kentucky hedonism. It will put you front-of-stage for headliners like the Foo Fighters and Zac Brown Band; exclusive tastings of some of the bluegrass state's rarest bourbons and one-on-one time with master distillers; and premium lounges with massage stations. With major brands such as Maker's Mark, 1792 Bourbon, Four Roses and Jim Bean gracing the festival, this is a weekend to learn, love and drink whiskey.
Telluride Blues & Brews Festival
September 13-15 in Telluride, Colorado
Nestled in the dramatic San Juan Mountains of southwestern Colorado, this former mining-camp-turned-ski-resort town is just as scenic in the fall as the winter. Telluride's Blues & Brews Festival serves just that — live music (indie, funk, rock, jazz) and craft beers from 56 breweries and over 170 styles of beer and cider, all of which taste hoppier at the high altitude.
The festival takes place in Telluride Town Park, an open field past the colorful Victorian houses of Main Street, surrounded by towering mountain peaks and aspen trees just beginning their change in color. Telluride is inherently exclusive due to its size (eight blocks wide and 12 blocks long), but the most extravagant elements of the boozy weekend are the luxury hotels — the Madeline Hotel & Residences is festival-goers' favorite place to retreat, a palatial resort with spectacular views of the rugged valley and town below.
Euphoria
September 19-22 in Greenville, South Carolina
Charleston often earns all of the praise as South Carolina's gastronomic capital, but after a weekend experiencing the Euphoria festival in Greenville — a multiday food, wine and music experience — you'll consider this opinion outdated.
Over the past decade, Greenville, located along the Blue Ridge Mountains, has emerged as a Southern force of food to be reckoned with. Euphoria argues this case — Michelin-starred chefs come in droves to this mountain town to perform intimate upcountry cooking demonstrations, with meals at hyped-up Greenville eateries Fork & Plough, Husk and Avenue. It doesn't hurt that Greenville is home to Michelin's North America headquarters.
Trans-Pecos Festival of Music + Love
September 26-29 in Marfa, Texas
Marfa is an almost-mythical mecca for artists and creative types in the vast expanses of the west Texas desert. The secluded location lends to its level of evasive luxury — we've all seen the Marfa Prada art installation — that is best experienced during its fall festival, the Trans-Pecos Festival of Music + Love. Though you will be hard-pressed to spot any fall foliage, you will find many bohemian tents, teepees and yurts at El Cosmico, the ultra-cool glamping-style property.
Sonoma's Scribe Winery sets up a wine lodge for the festival, complete with wine-tasting sessions; CBD and cannabis workshops take place throughout the weekend; El Cosmetico, the hotel's pop-up spa will offer facials and other indulgent treatments; and the hydration station injects vitamin-pumping IVs into the arms of hungover festival-goers. This is desert luxury.
Lexus All-Star Chef Classic
October 2-5 in Los Angeles, California

The unparalleled access to a formidable roster of international culinary talent at the Lexus All-Star Chef Classic in Los Angeles is well worth the $425 VIP dinner package price.
This event takes place at L.A. Live, a colossal entertainment space — the coolest part is the Restaurant Stadium, a 300-seat venue that brings guests "kitchen-side" to watch Michelin-starred chefs work their craft and battle it out under the spotlight. The multicourse seated dinners vary in theme, from Korean cuisine to seafood fare; meat-lovers will salivate over Carneval, a tasting with 18 world-renowned chefs from across the globe to champion all things meat — open bar included.
Finger Lakes Cider Week
September 26 – October 6 in Ithaca, New York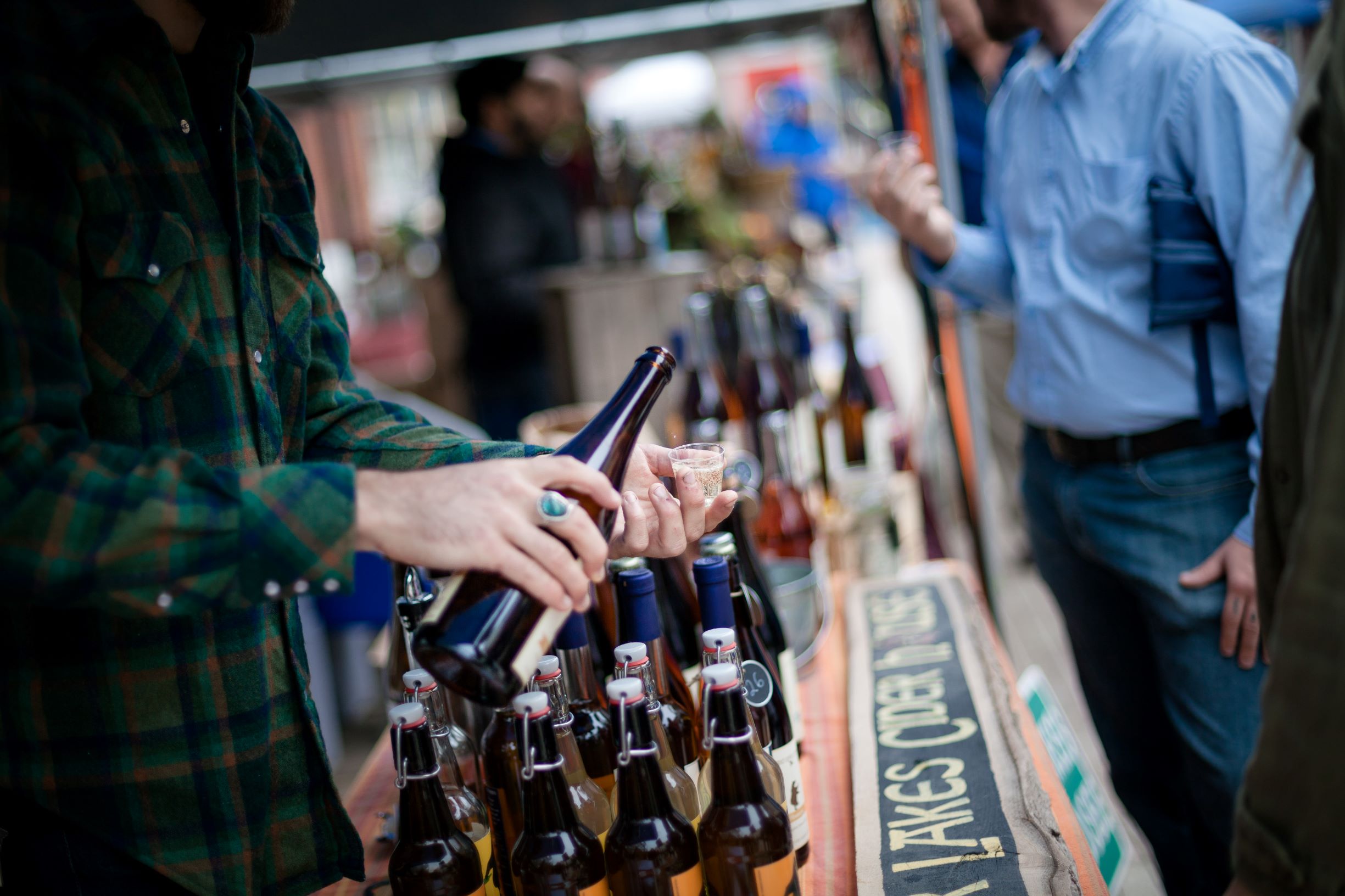 As summer comes to a close, swap out your summer roses for some seasonally appropriate hard ciders — this weeklong Finger Lakes fete is a celebration of all things alcoholic and apple, set against upstate New York's renowned fall foliage.
Cider Week kicks off with a three-course cider pairing dinner at Ithaca eatery Hazelnut — nosh on harvest-themed plates (mouth-watering roasted chicken with sage brown butter, pork belly lettuce wraps with apple slaw), each paired with refreshing apple ales from local houses. Also on the itinerary: a soil-to-glass orchard tour at Eve's Cidery, educational talks at Cornell's research orchards (alcohol included), and generous tastings at over a dozen cideries.
Harvest on the Harbor Festival (HOTH)
October 17-20 in Portland, Maine
There are few places that do autumn better than Maine. Venerable fall foliage, briny oyster shucking and crisp craft beers — all of this, and more, are available at Portland's Harvest on the Harbor Festival (abbreviated to HOTH).
Maine's collection of chefs and farmers gather in Portland's scenic harbor for four days of epicurean bliss — harvest dinners, gin tastings, boozy brunches and live music. The pièce de résistance is a ten-course lobster lunch that doubles as a competition to crown the "Lobster Chef of the Year." Guests vote for their favorites, so they fortunately have to try every sample of this New England delicacy.
Valley of the Moon Vintage Festival
September 27-29 in Sonoma County, California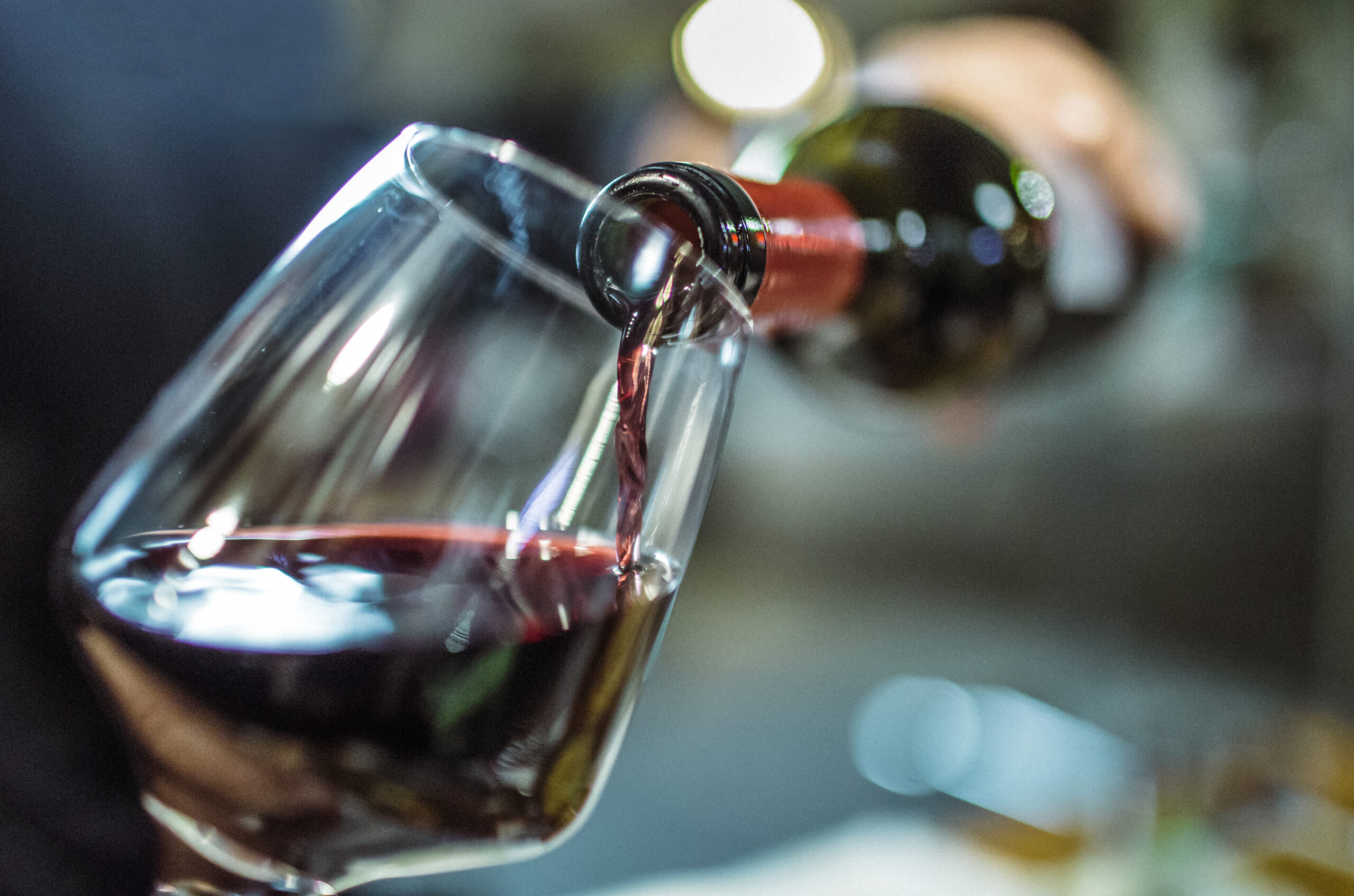 Sonoma County is the laid-back alternative to nearby Napa, trading in overhyped vineyards for quietly luxe locales. As the birthplace of California's wine industry, there is no better time to experience Sonoma than during the Valley of the Moon Vintage Festival from September 27-29, a celebration of the region's viticultural history and the annual grape bounty.
This wine-soaked weekend features over 40 local vendors showing off Sonoma's dynamic wine and food offerings, culminating in the Grape Stomp, when festival-goers roll up their pants and get the hands-on harvest experience. It's a messy tradition that is definitely most fun after copious Pinot Noir consumption.