8 Great Winter Bourbons To Try Now
From Pappy Van Winkle to Maker's Mark, stock your bar cart with these amazing winter bourbons.
However you choose to imbibe this winter, we can think of no finer spirit suited to the demands of a chilly winter than bourbon.
It's almost like the Swiss Army Knife of seasonal spirits, positioned at the ready in your bar cart to be enjoyed neat, with a large ice cube or in an Old Fashioned. Packed with everything from woodsy to citrus notes, seasonally friendly aromas like leather and plenty of memories of good times, there's a reason your grandfather loved a good bourbon.
These days, it already feels like a special occasion or a hard-earned reward to pour your favorite whiskey on a blustery winter evening, so allow us to recommend you take it a step further. While you've likely got your favorite "everyday whiskey," we're here to recommend some changes to the ordinary with the best new and limited-edition winter bourbons.
Every bar cart needs both: Reliable standbys and rare favorites, and a few other picks in between. Stock up accordingly, and you'll have a bourbon to suit every mood. That's worth another pour, don't you think?
Here, some top-shelf picks for the best bourbons to try this winter:
Pappy Van Winkle Family Reserve 15-Year Bourbon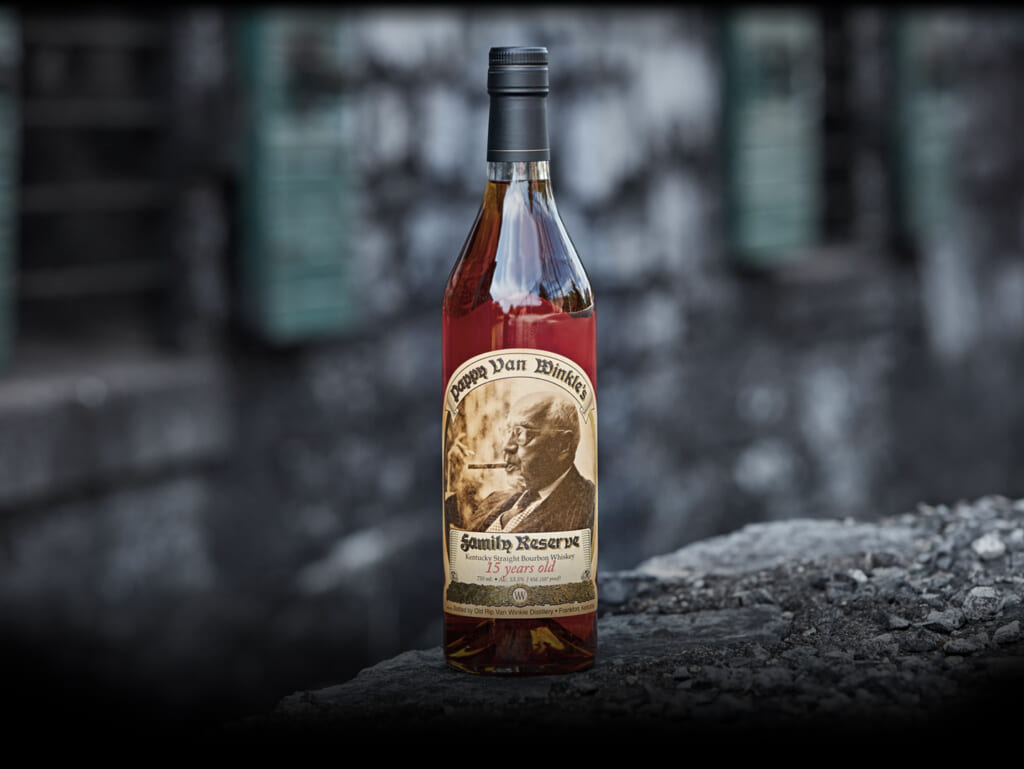 Does Pappy Van Winkle live up to the hype? We're inclined to say yes about the most elusive and splurge-worthy entry on this list, and plenty of bourbon enthusiasts worldwide tend to agree. Although there are plenty of astonishing editions of Pappy on the market, this near-perfect 15-year expression is an incredible, limited-edition bottle to put on your bourbon bucket list. $1,420
Maker's Mark Wood-Finishing Series 2021 Release: FAE-02
This is the second of two limited offerings launched this year from the revered distiller, with each taking on different character and flavors through unique wood stave finishing processes. The FAE-02 release in particular, which debuted this fall, delivers on notes of oak and plenty of spice. It's an iconic and coveted addition to the traditional Maker's Mark lineup, and should be savored as such. $70
Horse Soldier Signature Barrel Strength Bourbon
When buying Horse Soldier Bourbon, you're buying more than just another bottle to add to your collection (although it helps that they make mighty fine bourbon, too). The brand was founded by Special Forces veterans, including the famed "horse soldiers" that fought in the mountains of Afghanistan.
From trial and tribulation emerged a strong bond, a love of Kentucky bourbon and plans to build a stunning $200 million Somerset, Kentucky bourbon destination (including a resort, amphitheater, museum and much more). For now, get your hands on this small-batch, barrel-strength bourbon boasting butterscotch and honey flavors, plus sweet aroma notes of toffee and leather. The story is stunning and the bourbon is next-level. $83.99
Woodford Reserve Five-Malt Stouted Mash
The process of distilling isn't anything to be trifled with or changed; in fact, there's a reason so many of the best bourbon brands do things the old-fashioned way even in 2021.
Woodford Reserve nods to tradition with this just-released style, which turns fermented grain mash (or "distiller's beer) into whiskey once it's barreled. It's dark and robust, with flavors closely aligned with stout beer, believe it or not. It also nods to Woodford Reserve's uniquely Irish heritage (the distillery was built by Irish stonemasons in the 1830s). $132.99
Buffalo Trace Old Charter Oak French Oak
While American bourbon is typically aged in American Oak, Buffalo Trace is throwing a welcome curveball in the direction of your bar cart by using French Oak in this recent re-release. It carries on the Buffalo Trace tradition of using French Oak and other unique oak woods from around the world, and here, you can taste the difference with notes of French vanilla and a rich palette. $499.99
Ammunition Straight Bourbon Whiskey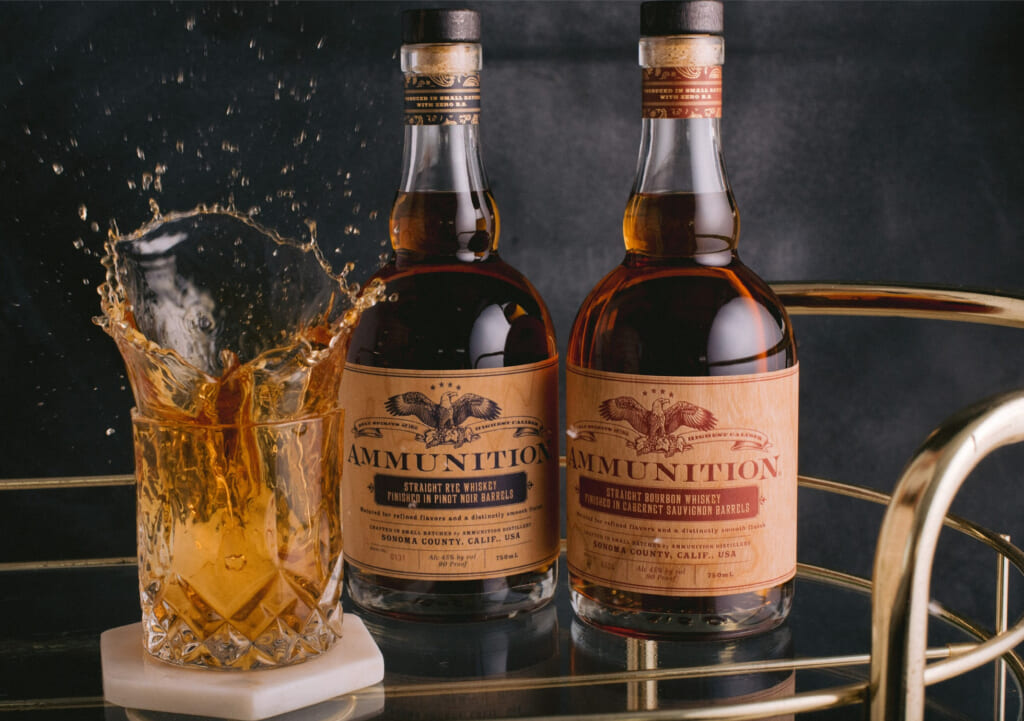 Remember what we said about whiskey collection needing a mixture of reliable favorites and new rarities? Consider this Ammunition Whiskey from an up-and-coming company just a bit of both, in a great way.
Ammunition's Straight Bourbon is finished in French Bordeaux wine barrels, which once held Ammunition's very own Sonoma Cabernet Sauvignon, a nice one-two punch that subverts the typical whiskey distilling process ever so slightly. You'll also find Ammunition Whiskey at 50 Ruth's Chris Steakhouse locations. Talk about a perfect pairing $37.49
Widow Jane 2021 The Vaults Edition
Nestled among the historic, industrial and cobblestoned streets of Red Hook, you'll find one of the coolest distillers of American whiskey anywhere (much less in Brooklyn). The Widow Jane series of vault releases is highly coveted and hotly anticipated, with just over 3,000 bottles available of this year's expression.
It stands apart from its 2019 and 2020 predecessors from The Vaults thanks to a combination of 15-17-year-old bourbons, hand-selected for maximum impact. Keep a close eye for this release if you find yourself in Brooklyn. $225
Michter's 10 Year Old Single Barrel Straight Bourbon Whiskey
There's plenty of debate over how long to age truly great whiskey (See: Van Winkle, Pappy), but Michter's says it's found the sweet spot with this just-right 10-year-old straight bourbon. It's an award-winning whiskey with accolades aplenty, and it doesn't hurt that the traditional approach to Kentucky bourbon is rooted in history and yet boasts tasting notes as varied as grapefruit and molasses. $379.99