Americans Are Drinking Less and Less Beer, According to New Report
Today, on #InternationalBeerDay, do your duty to turn those stats around!
Getty Images
It appears that the millennial-driven beer slump we've previously seen evidence of is starting to infect the rest of the country. 
While Americans used to opt for a brew 60.8 percent of the time in the '90s, that figure has dropped to just 49.7 percent as of late, according to a study published by the Beer Institute trade group and reported by the Wall Street Journal.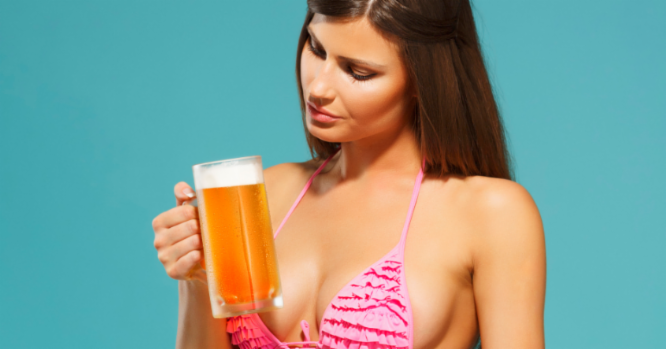 The depressing trend is strongest among—you guessed it—millennials. Those in the 21-27-year-old demographic drink beer just 43 percent of the time, down from 65 percent just 20 years ago.
The good news is that beer is still the reigning king of alcoholic beverages in America. Though wine briefly took the the throne in the early part of the decade, beer has been the top dog drink since 2014, according to a new Gallup poll. 
Let's all do our best to keep it that way and grab a pint. 
h/t: Inside Hook