America's First Legal 'Cannabis Cafe' Is Set To Open In Los Angeles
The cafe's Budtenders will be serving a full menu of edibles, joints, vapes, dab rigs, and assorted other dank delicacies.
(Photo: Instagram/Lowell Cafe)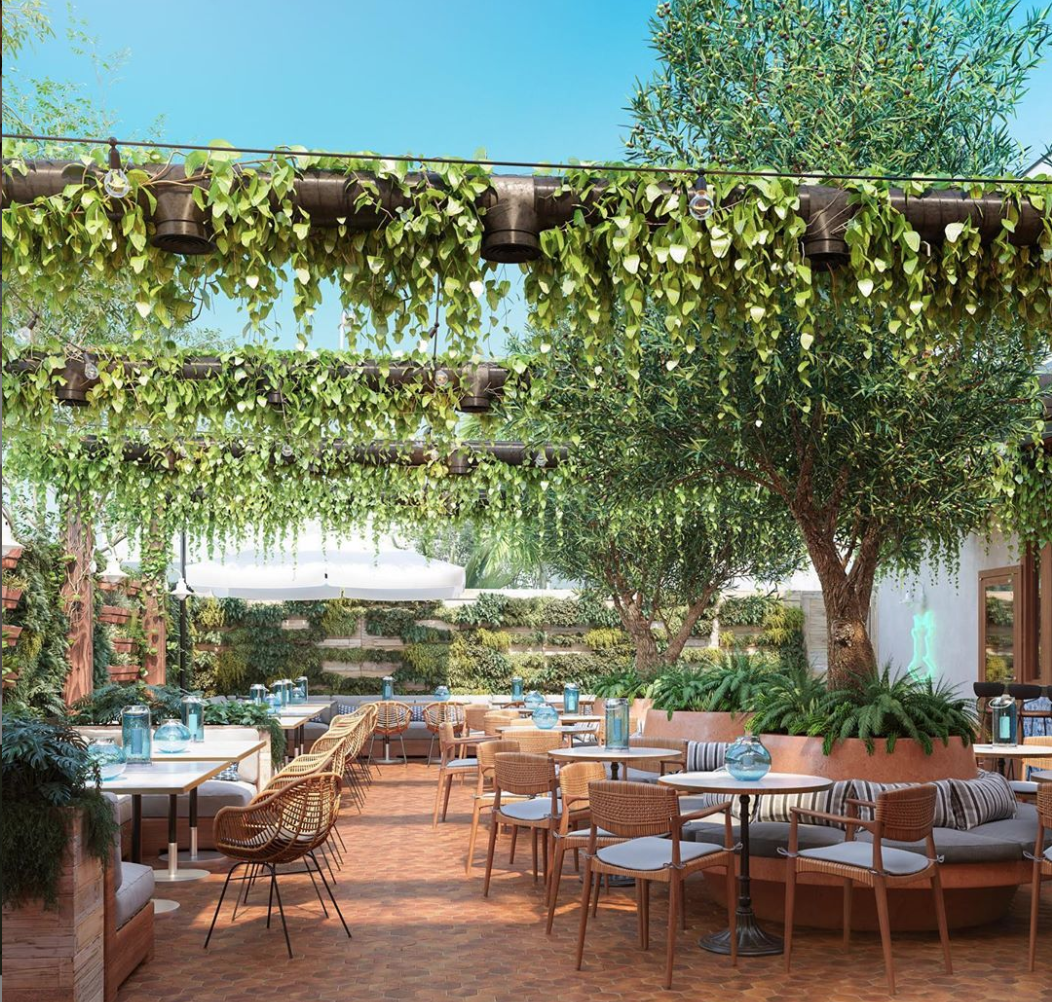 Weed the People demanded it, and now it's becoming a reality: America's first legal cannabis cafe is finally set to open its doors in Los Angeles on October 1.
https://www.instagram.com/p/B1EswaqhQOX
Recreational marijuana was legalized in California way back in 2016, but it's still illegal to smoke weed in public. There is, however, a licensing process that allows cannabis to be served in restaurants and the new place, called The Lowell Cafe, is taking full advantage of that.
https://www.instagram.com/p/B0jNTc3hATu
"Budtenders" (who are basically weed sommeliers) will greet pot-loving customers at the eatery's dispensary and walk them through the full menu of edibles, vapes, joints, bongs, dab rigs, and assorted other dank goodies.
There's no state health regulation that permits cannabis-infused food to be served to customers, so the food itself won't contain marijuana but will rather be served alongside pot-free farm-to-table dishes like mascarpone-filled crepes with peaches and fried chicken sandwiches.
https://www.instagram.com/p/B01HXScBywo
The joints, bongs, etc. are "meant to complement the heightened senses from THC consumption."
Chef Andrea Drummer told The Guardian:
Cannabis consumers have had to kind of be closeted. To be able to engage in and consume in a space with like-minded people and not have it be secret and not feel judged, I think it's an exceptional concept.
https://www.instagram.com/p/B2aPsocB7hr
The director of Lowell Cafe Kevin Brady also explained:
It's a fun opportunity, because it's so unknown. Being the first, we want to make sure we set the benchmark very high. It's not the college, Dave Matthews Band kind of vibe. It's this really elegant place.
https://www.instagram.com/p/B1Zgf2PhE54
Plus, co-founder Sean Black says he hopes the cannabis cafe will help fully normalize weed consumption.
https://www.instagram.com/p/B1M2zC4hO_t
"There are people in other states who are in jail while we are serving fancy meals. It's inherently unfair. We want it to have the same respect as fine wine… Cannabis can be a fun recreational part of society, like alcohol, without being dangerous."
In order to enter, guests must be aged 21 or older and will need identification, Travel and Leisure reports. The restaurant only takes cash for cannabis products, although customers can pay for food and drinks with a credit or debit card. Best to make those reservations now, because this place is bound to become very popular.