Social Club Serves Up Hard Seltzers Inspired By Classic Cocktail Flavors
Old Fashioned, Sidecar and Citrus Gimlet-flavored hard seltzers are here.
Anheuser-Busch is adding another hard seltzer to its sizable portfolio in the form of the new Social Club Seltzer line. 
Those who have been following the ever-growing trend of alcohol-infused fizzy water will note that the beer giant has previously released hard seltzers under its Bud Light and Natural light brands. But unlike those beverages, which are more similar to competitors like White Claw and Truly, the three Social Club Seltzer offerings are inspired by classic cocktails and promise more sophisticated flavors.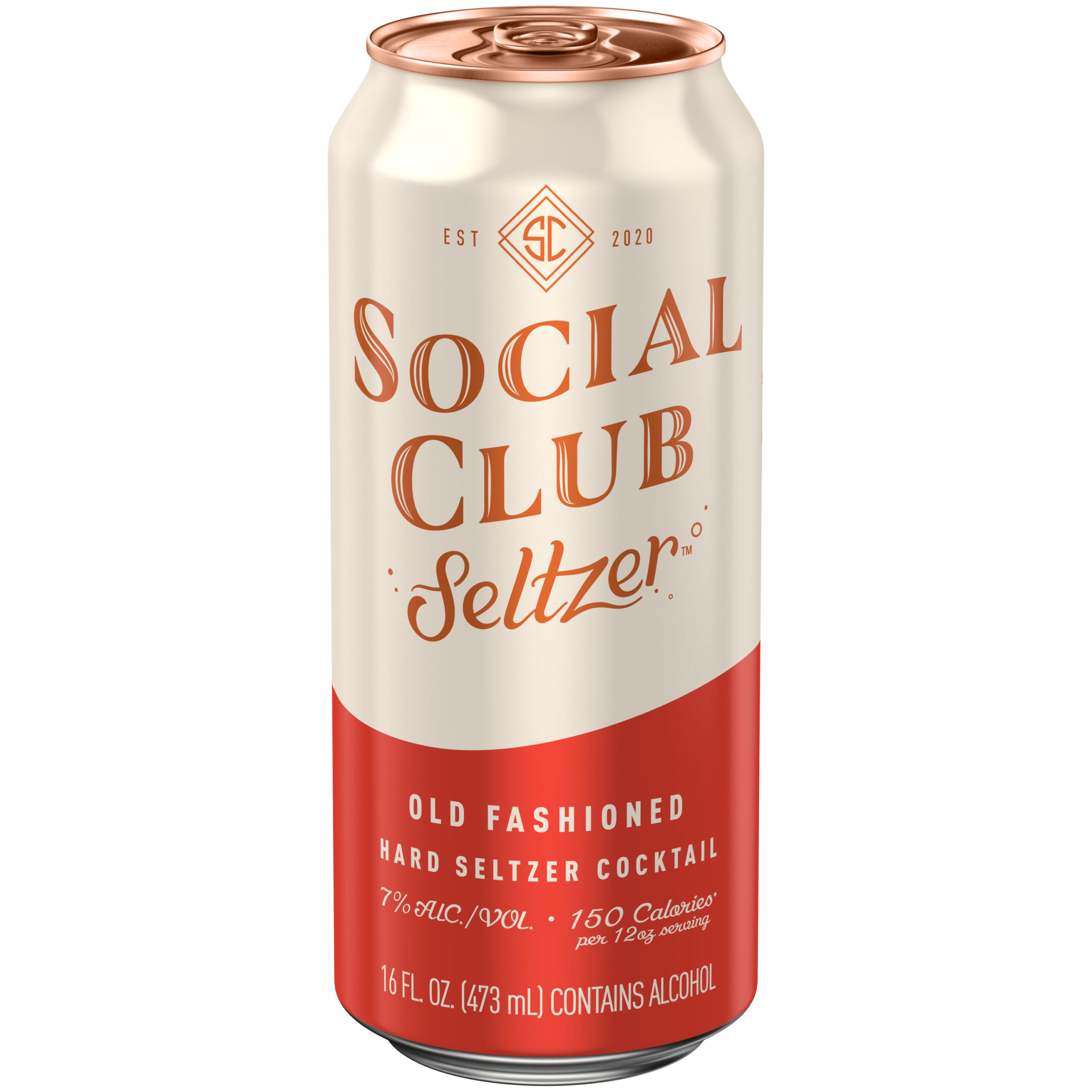 Here are some brief tasting notes on each:  
Old Fashioned: A take on the classic whiskey cocktail with flavors of blood orange, warm spice,
and a hint of smoky oak.
Sidecar: Expect rich stone fruit flavor  with fresh
lemon notes.
Citrus Gimlet: A blend of bright citrus flavor notes and a hint of
juniper. 
Each 12-ounce can weighs in with 150 calories and seven-percent ABV. For comparison's sake, a serving of six-percent-ABV Natty Light Seltzer has 133 calories, while both Bud Light Seltzer and White Claw boast five-percent ABV and 100 calories. 
"Inspired by the flavors of classic cocktails and combined with the refreshment of a seltzer, Social Club appeals to cocktail lovers who are looking for the flavors they love but in a more sessionable format," said Anheuser-Busch's Lana Kouznetsov in a statement announcing the launch. 
Social Club seltzer is currently available nation-wide in variety 12-packs and single-flavor 6-packs. Pricing varies based on location.