The '50 Best Bars In The World' For 2019 Have Been Revealed
Bucket list alert.
(Photo: Dante)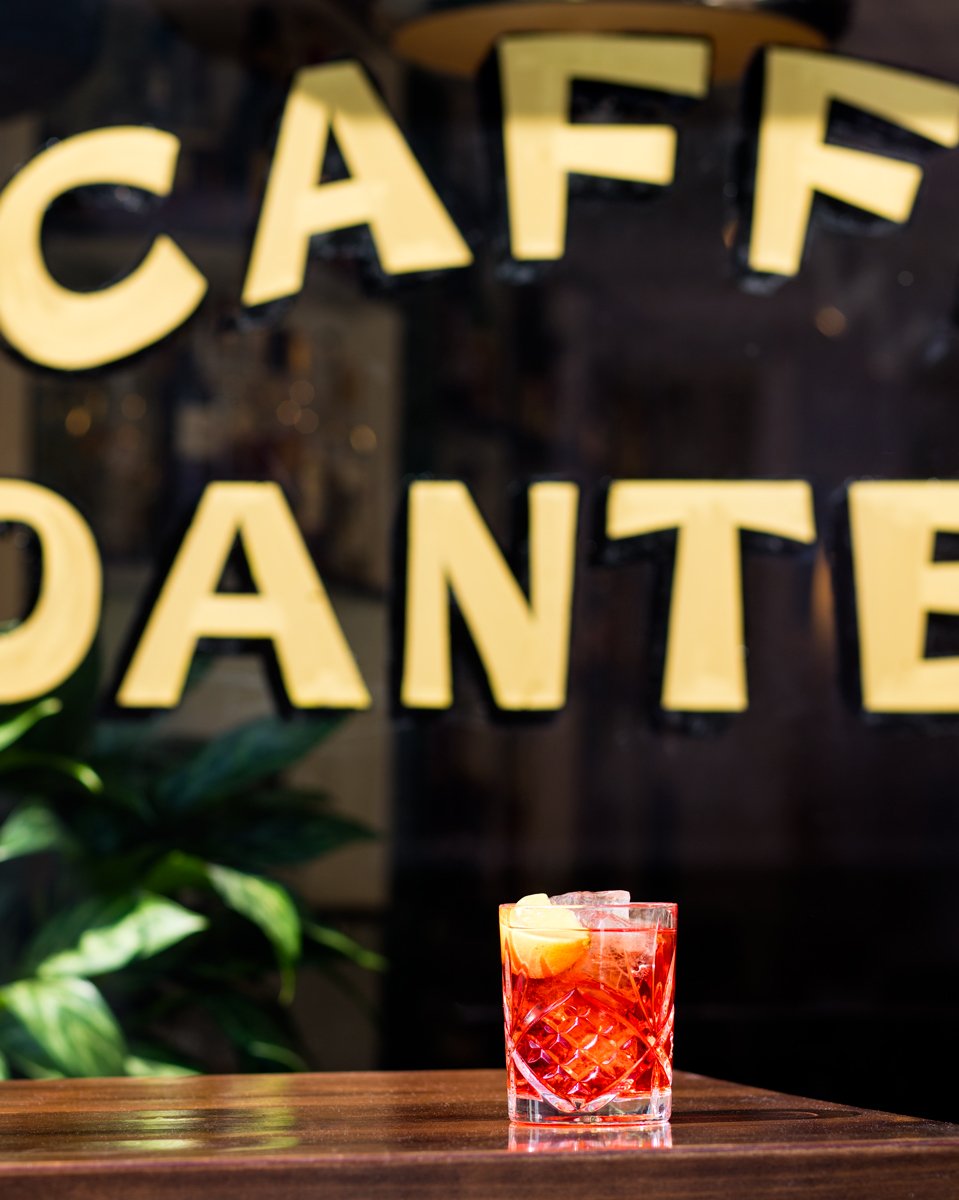 The World's 50 Best Bars list for 2019 has been revealed, with a voting process that has drinks writers, bartenders, and cocktail aficionados casting seven votes each for what they believe are best bars on the planet. 
Perched the top of this year's list is New York City's critically-acclaimed Dante, which is famed for serving up killer Negronis, martinis, and spritzes alongside Italian classics like lasagna, meatballs, salumi, and focaccia.
Dante originally opened its doors 104 years ago as Caffe Dante in 1915. In 2015 its new owners, Australians Linden Pride and Natalie Hudson, reopened the historic watering hole.
"We could not be more honored to be named #1 World's Best Bar at the most prestigious of awards ceremony here in London," Pride told CNN Travel. "We will continue to focus on our approach to hospitality and creating those special moments for every guest that comes through our door."
Dante also won the title of Best American Restaurant Bar in at the 2019 Annual Spirited Awards for the second time since it opened in 2015.
In second place on the list of best bars is the Connaught Bar that's located in the luxe Connaught Hotel in London's Mayfair district. The ritzy hotel bar is best known for its rich decor, wood paneling, and stiff martinis.
https://www.instagram.com/p/B1Y_1xyp–C
Third place goes to Florería Atlántico in Buenos Aires, which is a retro-inspired bar that's disguised as a flower shop.
https://www.instagram.com/p/BuPXSjghMS5
Rounding out the top five is The NoMad Bar in Manhattan's Flatiron district,  followed by London's American Bar.
https://www.instagram.com/p/B3LC202HeTH
Below, check out the full 2019 World's 50 Best Bar list.
1. Dante (New York City)
2. Connaught Bar (London)
3. Florería Atlántico (Buenos Aires)
4. The NoMad (New York)
5. American Bar (London)
6. The Clumsies (Athens)
7. Attaboy (New York City)
8. Atlas (Singapore)
9. The Old Man (Hong Kong)
10. Licorería Limantour (Mexico City)
11. Manhattan (Singapore)
12. Native (Singapore)
13. Carnaval (Lima)
14. Katana Kitten (New York City)
15. Guilhotina (São Paulo)
16. Three Sheets (London)
17. Himkok (Oslo)
18. High Five (Tokyo)
19. Salmón Gurú (Madrid)
20. Paradiso (Barcelona)
21. Indulge Experimental Bistro (Taipei)
22. The Dead Rabbit (New York City)
23. Coupette (London)
24. The SG Club (Tokyo)
25. Dr. Stravinsky (Barcelona)
26. Employees Only (New York City)
27. El Copitas (St. Petersburg)
28. Scout (London)
29. Jigger & Pony (Singapore)
30. Operation Dagger (Singapore)
31. Baba Au Rum (Athens)
32. La Factoría, (San Juan, Puerto Rico)
33. Presidente (Buenos Aires)
34. Schumann's (Munich)
35. Speak Low (Shanghai)
36. Little Red Door (Paris)
37. Linje Tio (Stockholm)
38. The Old Man (Singapore)
39. Lyaness (London)
40. Happiness Forgets (London)
41. Swift (London)
42. Trick Dog (San Francisco)
43. Maybe Sammy (Sydney)
44. 1930 (Milan)
45. Sober Company (Shanghai)
46. Electric Bing Sutt (Beirut)
47. Kwānt (London)
48. Artesian (London)
49. Coa (Hong Kong)
50. Jerry Thomas Speakeasy (Rome)
You can see the bars that didn't make it into the top 50 right here in the 51 – 100 list.