The 20 Best CBD Oils to Buy Right Now
Quality CBD oils for first-timers and experienced users alike.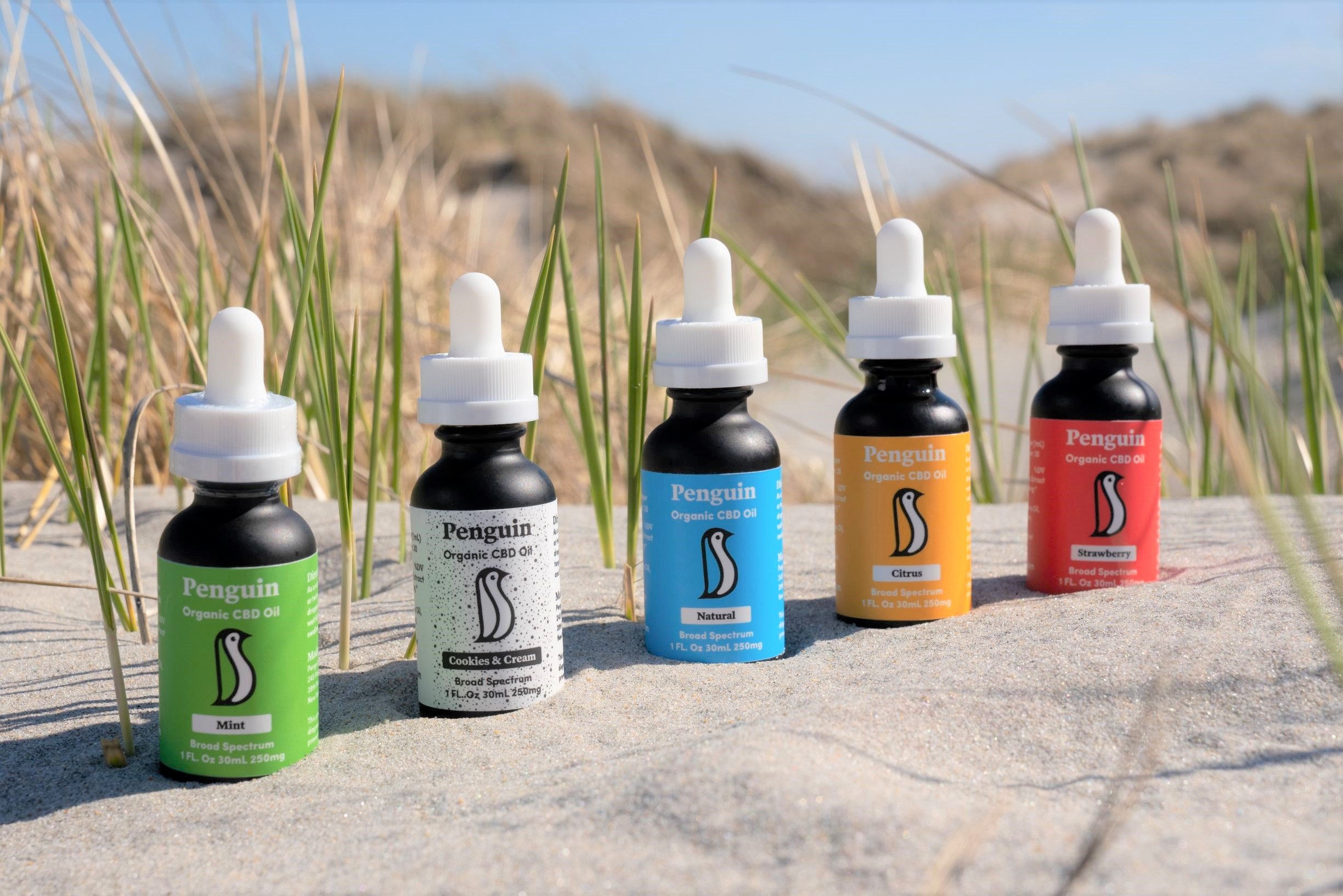 Presented by Penguin 
CBD oil has taken the wellness industry by storm, with seemingly everyone talking about its numerous health benefits. If you're reading this right now, you've probably either tried CBD oil already or are interested in trying some to see what all the fuss is about. 
Here, check out the 20 best CBD oils to buy right now, followed by some frequently-asked questions about all things CBD-related.
Penguin CBD
Don't let their chill demeanor fool you. Penguin is the hottest CBD brand around right now. Their selection of CBD oil, CBD capsules, CBD gummies and CBD cream is perhaps the finest on the market. They have the whole process down to a science.
The secret to their excellence is their perfectionism and attention to detail. They make sure that their products are made from top-quality organic hemp grown in Oregon. No herbicides, pesticides or chemical fertilizers are used. Then the crop is brought to a state-of-the-art facility to be put through a CO2 extraction process. Finally, it gets sent to third-party labs to verify absolute purity before it's shipped out fresh.
Penguin's CBD oil is created with a broad-spectrum extract. That means it's completely free of THC, but still contains all of the other desirable cannabinoids and terpenes that make the CBD even more effective. Their oils come in a variety of delicious flavors, such as mint, citrus, strawberry, and cookies and cream. They're available in strengths of 250mg, 600mg and 1,000mg. Not only do they taste great; they pack a potent punch as well.
Penguin's prices range from $45 to $105. That puts them on the more affordable side when it comes to premium brands. It's even more cost effective if you go with their Penguin Plan, which takes 15 percent off every purchase and can be canceled anytime. That's a deal definitely worth jumping on.
This relates to another point that makes Penguin stand out and cements their position as the best CBD oil around. They have a 100 percent satisfaction guarantee. So, if you don't like their products or aren't feeling the effects that you want, you can send them back within 30 days to get a full refund. Their dedication to their customers' happiness is simply unparalleled.
Verma Farms
Everyone could probably use an island vacation right about now. But that's a pipe dream for many, so do the next best thing and check out Verma Farms. Where else are you going to get CBD-infused dried pineapple or papaya?
Verma Farms is Hawaiian to its core. Even their hemp is grown in the state's rich soil. This is reflected in their line of products, which include many types of tasty gummies, topicals and dried fruit treats.
Of course, their main attraction is their CBD oil. It's everything you'd expect it to be and more. You can get their broad-spectrum extract in delightful flavors like peach, mango, pineapple, watermelon, strawberry, lemon lime and mint.
All of their oils come in 500mg strength for $59.99 each. You can also save money by buying their various themed packs, such as the CBD Oil Fruit Pack or their award-winning CBD Oil Kit. The latter in particular is a must-try, as it contains a trio of oils specifically formulated for mornings, afternoons and evenings.
Medterra
Medterra is one of the biggest names in CBD right now, and for good reason. They're one of the most passionate brands when it comes to producing quality products. They take their "CBD you can trust" slogan seriously, as their products are rigorously tested by third-party independent labs and their own medical advisory board.
They're also one of the most customer-friendly brands around. They welcome anybody to join the Medterra Family, with a program that rewards repeat purchases with points that can be redeemed for gift cards and huge discounts.
Their most popular product is their CBD tincture. It comes in strengths of 500mg, 1,000mg and 3,000mg, and costs between $34.99 and $132.99. This is a clean, flavorless CBD isolate made with coconut-derived MCT oil to help it go down smoothly and get absorbed faster into the bloodstream.
They also have a broad-spectrum offering that comes in 1,000mg and 2,000mg strengths for $59.99 and $99.99, respectively. This formula is available in unflavored, citrus and strawberry mint varieties. It also contains a wide range of additional cannabinoids and terpenes for enhanced potency.
CBDfx
CBDfx is a powerhouse of a CBD brand. They've been featured in a range of publications, including Vogue, the New York Post, Hollywood Reporter and BuzzFeed. That's because they're one of the few brands to offer full-spectrum, broad-spectrum and CBD isolates in one place.
Their main line of CBD oils comes in three amazing flavors: blueberry pineapple lemon, lychee lemon kiwi and lemon lime mint. These delicious fruit blends are full-spectrum and are sure to please anyone with a sweet tooth. They come in 500mg, 1,000mg and 1,500mg strengths, with prices between $59.99 and $119.99. They also have a vegan-friendly line of unflavored CBD oils in the same strengths.
Right now, CBDfx is offering free hand sanitizer with every order, as well as a 25 percent off coupon. So, if you're planning on stocking up as you stay at home and chill, this might be just the brand for you.
PureKana
Hailing from Scottsdale, Arizona, PureKana is among the best-known brands in the industry. They grow and harvest all of their hemp in Kentucky, and then bring it to their lab to undergo a CO2 extraction process. The resulting full-spectrum CBD oils have won numerous awards from various cannabis-related organizations.
PureKana's CBD oil can be bought in five flavors: mint, vanilla, natural, citrus and "fruity pebbz." The last flavor is what you'd imagine it to be: It tastes just like the famous colorful breakfast cereal.
You can buy them in strengths of 300mg, 600mg and 1,000mg. With prices between $54 and $139, PureKana is incredibly affordable for their level of quality. Their free shipping is a definite bonus.
Royal CBD
Treat yourself like the king or queen you truly are with Royal CBD. This brand is all about serving their customers above all else. You can easily contact them at any point to learn more about the benefits of CBD or how to get the most out of their products.
Their oil is a full-spectrum extract available in concentrations of 250mg, 500mg, 1,000mg or 2,500mg of CBD per bottle. You can get it in berry, mint, natural and vanilla flavors. Prices range from $74 to $229. There are also options to subscribe monthly or buy in group amounts in order to receive a greater discount.
Royal CBD also makes capsules, gummies and topicals. If you're uncertain about trying their products, they have a risk-free 100 percent satisfaction policy. That means, as long as you return it half full within 30 days, you'll receive a full refund.
Premium Jane
Like PureKana, Premium Jane is native to Scottsdale, Arizona. Their team consists of a group of experts from across a variety of industries. From their hemp farmers to their biochemists, they are united by a common goal of delivering the best possible product.
Premium Jane makes it clear that they're not in the CBD industry for a quick buck. They believe CBD products deserve proper respect and care in their production, rather than be treated like the "next energy drink market."
Their full-spectrum CBD oil comes in citrus, mint, natural and chocolate mint flavors. They can be ordered in 300mg, 600mg and 1,000mg strengths for between $48 and $124. They are non-GMO, vegan and certified to be free of any contaminants.
cbdMD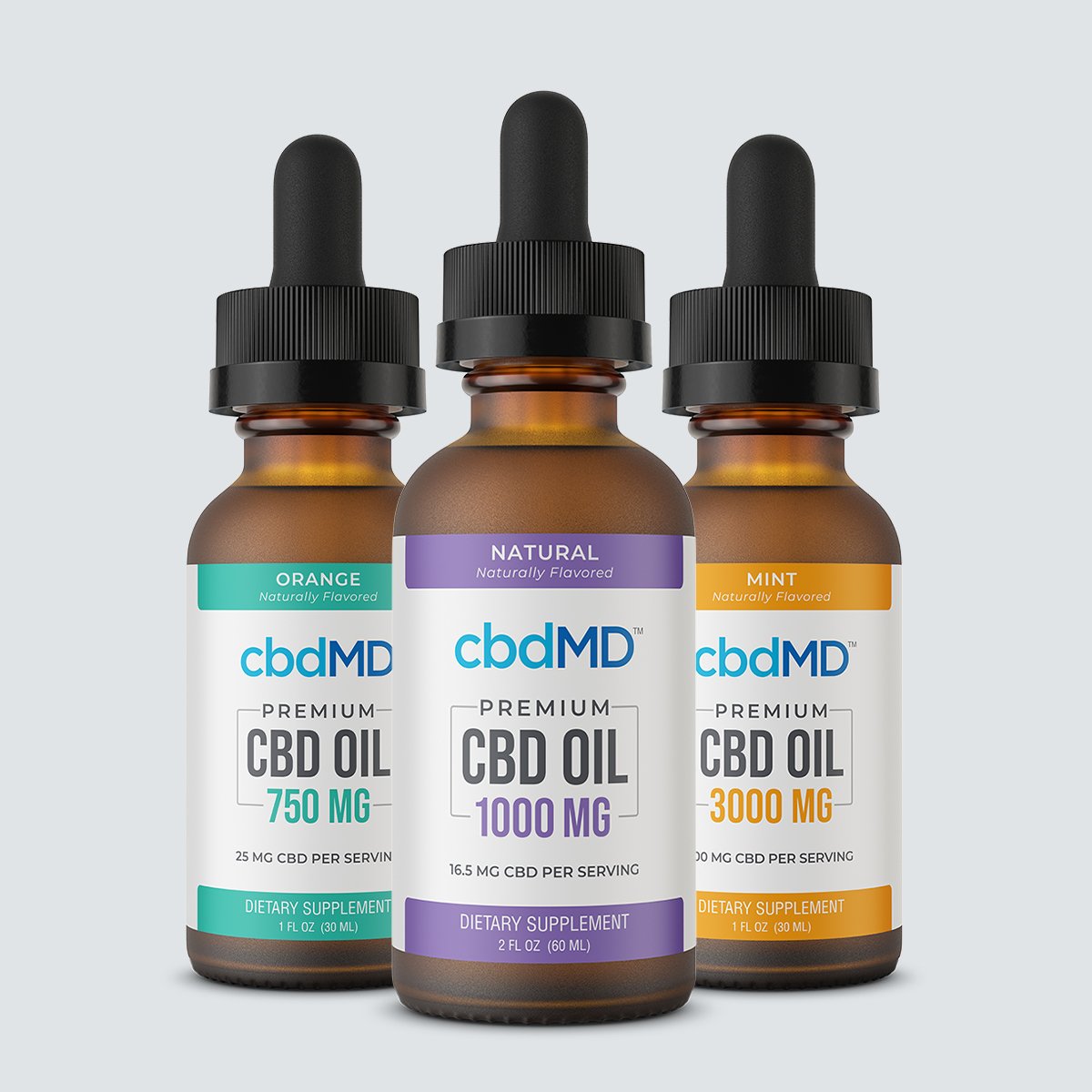 There are few CBD brands that are as involved in the "seed to shelf" process as cbdMD. They searched across three continents, 14 countries and 8 states to find the best climate to grow hemp. That's some serious dedication.
Of all the entries in this list, cbdMD has the widest variety of strengths. Their broad-spectrum oil is available in concentrations of 300mg, 750mg, 1,000mg, 1,500mg, 3,000mg, 5,000mg and 7,500mg. The strongest one contains an astounding 250mg per milliliter, so be careful if you're a newcomer who hasn't tried CBD yet.
You can buy their CBD oil in natural, berry, orange and mint flavors. Their prices are between $29.99 and $339.99, with a 10 percent discount offered to those who join their AutoShip program.
Sunday Scaries
Here's a brand to help you fight back against the Sunday scaries (and the Monday-through-Saturday scaries, too). Sunday Scaries was created by two bar owners who discovered the benefits of CBD and decided to become advocates for it. They use a unique mixture of humor and information to make CBD accessible to everyone.
Their signature broad-spectrum tincture isn't your average CBD oil. It comes loaded with all sorts of vitamins for added health benefits. First there's vitamin B12, which helps with creating red blood cells and protecting the nervous system. There's also vitamin D3, which assists you with maintaining strong bones.
Each bottle of their oil has 500mg of CBD and costs $75. You can sign up for a monthly subscription to save over $10 on your order. Subscriptions come with free shipping and a 100 percent money-back guarantee.
Sunday Scaries has other products that are worth checking out. In particular, we love their Unicorn Jerky candy, bath bombs and YOLO energy shots. Check out the descriptions on their website. They're absolutely hilarious.
On Duty CBD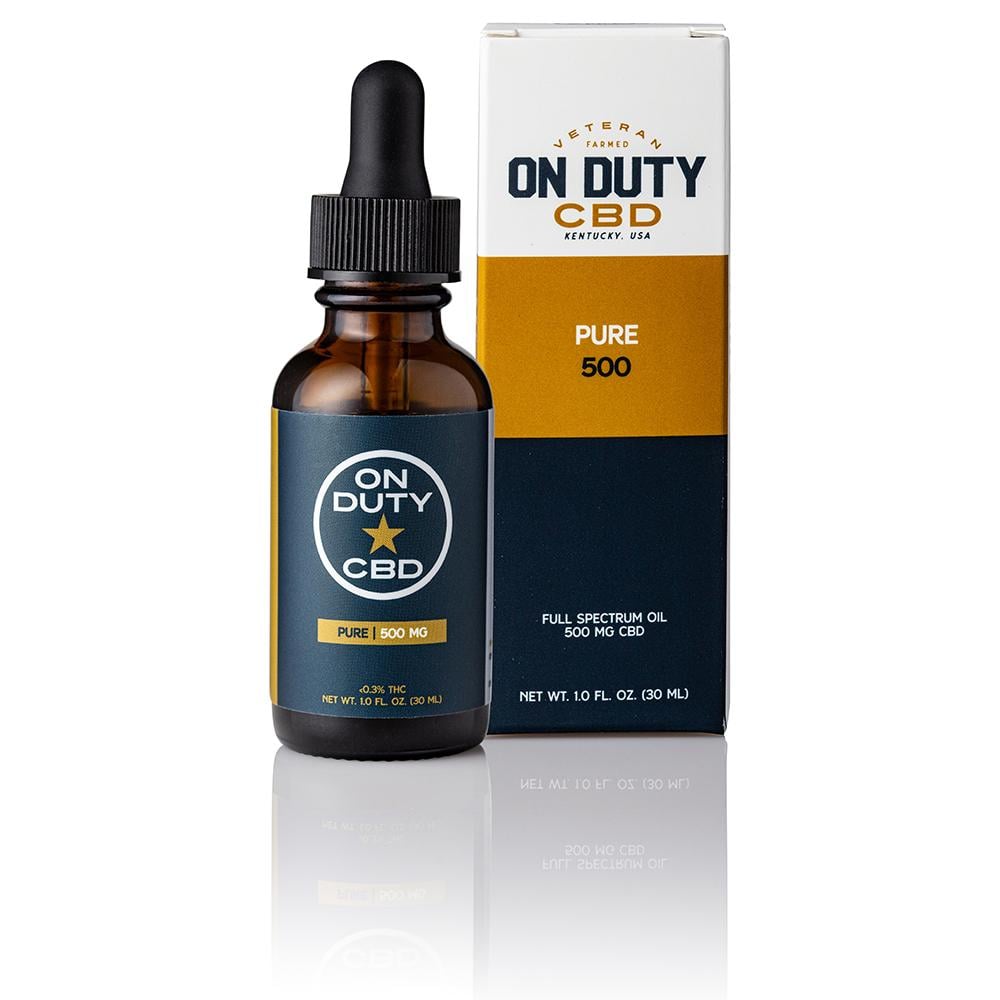 On Duty CBD is a brand that is veteran-owned and operated. They specialize in CBD oils that are specifically formulated to suit the needs of veterans, active service members, first responders, medical personnel and other people who endure heavy stress in order to serve their country. They even have assistance programs so that people in these fields can receive discounts and free products.
Their CBD oil comes in both full-spectrum and CBD isolate formulas, for prices between $59.95 and $129.95. They contain CBD concentrations of 500mg, 1,000mg and 1,500mg. They even have a "K9" blend for service dogs and the civilian furry members of our families.
Some of their other offerings include beard oils, CBD balms, CBD coffee and cooling roll-ons for muscle relief. As you can probably tell, On Duty makes products specifically suited to deal with an always-active, on-demand lifestyle.
Onyx & Rose
Onyx & Rose belongs in a museum. Their packaging is so gorgeous that we're inclined to keep the boxes around for decorative purposes.
Onyx & Rose is a fine example of what we'd call an "ultra-premium" CBD brand. Their products aren't cheap, but their Pure Bloom and Full Bloom formulas are among the best, cleanest and most potent CBD oils on the market right now.
You can buy their oils in both refreshing mint and zesty orange flavors. Their potencies range from 1,000mg to 2,000mg, and their prices range from $74.25 to $134.25.
Soul CBD
Soul CBD breathes new life into the world of CBD. It's the passion project of famous podcaster Angie Lee and world-ranked professional boxer Michael Lee. They came together to form a brand focused on transparency and improving the wellness of their customers.
Their CBD isolate formula is made in 500mg and 1,500mg strengths, and is priced at $59.97 and $149.97. It can be ordered in the following flavors: lemon lime, peppermint, orange and watermelon mint.
One of the best things about Soul CBD is their well-organized homepage. Right up front they have recommendations based on the condition you need relief from. That way you can quickly find the right product for your individual needs.
Spruce
Honestly, Spruce tastes bad. It's about as bitter and earthy as CBD oil gets. So, if you have a sensitive palate, then it might not be the brand for you.
Why does Spruce get a place on this list then?
Well, taste isn't everything when it comes to CBD. In fact, it's often a secondary element just to help make it go down easier. Some CBD enthusiasts aren't fans of additional flavors because they add too many extra ingredients that take away from the purity of the raw compound.
Spruce makes a lab-grade CBD oil that cuts straight to the point and delivers an effective product. It's a full-spectrum formula made with a moonshine extraction method. No, the resulting oil doesn't contain any alcohol, if that's what you're thinking. The moonshine is purely for pulling out the desired cannabinoids from the hemp.
Their oil comes in two varieties. The first is their 750mg CBD oil, which is priced at $89. If you want something even stronger, their whopping 2,400mg oil for $269 might do the trick.
4 Corners Cannabis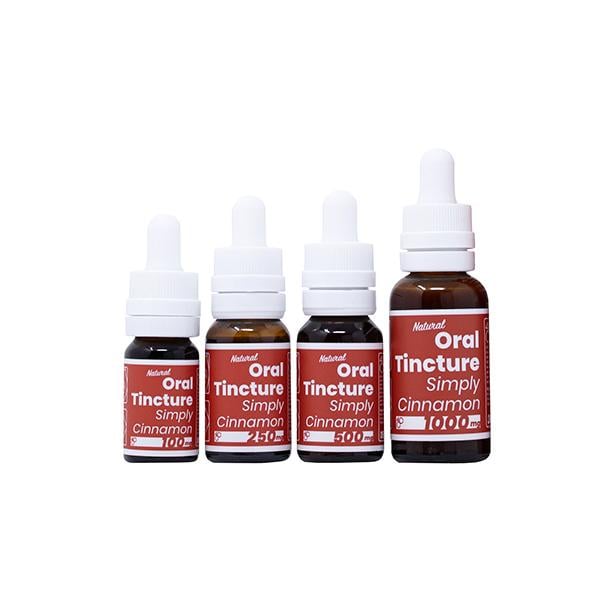 It's natural to root for the underdogs and little guys, which is why 4 Corners Cannabis deserves a spot on this list. They're not the biggest or best-known CBD brand, but perhaps they should be.
4 Corners Cannabis started back in 2013 when a pair of brothers decided to use their three decades of marijuana-growing experience to try their hand at farming legal hemp. Through their curiosity and ingenuity, they've pioneered some of the best CBD extracts available right now.
You can tell they're not an average CBD brand by looking at their oil offerings. There are not many other companies that offer flavors such as coconut citrus or earthy avocado. They also use only natural ingredients, so you can rest assured that it's all organic and healthy. Their prices range from $25.29 to $297.49, depending on the strength and type of oil.
Highline Wellness
You might recognize Highline Wellness if you've ever been inside a Lord + Taylor store. Highline Wellness can also be found in a number of other health and wellness shops.
Their broad-spectrum CBD oil is available in potencies of 250mg, 500mg, 1,000mg, 2,000mg and 3,000mg. Prices range from $35 to $130, but you can snag an extra 20 percent off if you sign up for their monthly subscription. Their flavors include mint and citrus.
Highline Wellness also offers a handful of different bundles for newcomers. For instance, you can get a starter bundle for only $100, which includes CBD oil, two packages of gummies and some body cream.
Lazarus Naturals
Lazarus Naturals is known for their sheer generosity. All of their orders come with three-day free shipping, and a 90-day return policy if you're not satisfied with their order. They also have assistance programs for veterans, people with long-term disabilities and low-income households.
Another notable feature of this brand is their flavor selection. You can find their full-spectrum and CBD isolate formulas in mouthwatering flavors like chocolate mint, French vanilla mocha, blood orange, tropical breeze and wintermint.
Lazarus Naturals' prices vary between $32 to $200. Their oil potencies include 750mg, 3,000mg and 6,000mg. Each one-milliliter serving is approximately 50mg across the board, so they can be fairly strong.
Hemp Bombs
Call them hipsters if you like, but as Hemp Bombs say themselves, they've been specializing in CBD before it was cool. They've been making great CBD products since 2016. That's before industrial hemp was federally legalized in 2018. Their years of experience give them a lot of credibility in the field.
Hemp Bombs is a great brand if you're looking for a range of potencies. You can get their broad-spectrum CBD oil in 125mg, 300mg, 600mg, 1,000mg, 2,000mg and 4,000mg strengths for prices between $24.99 and $299.99. Their flavors are the bomb, with options that include acai berry, orange creamsicle, peppermint, watermelon and unflavored.
They also have an assortment of vapes, edibles, topicals and other products. They even have an After Hours section with CBD lubes. Because even your personal pleasure time can benefit from cannabidiol's soothing properties.
Formula Swiss
One of the ongoing debates in the CBD community is whether American CBD is better than European CBD. The truth is that both have their upsides and downsides. However, some users prefer to go with European CBD products given their higher quality standards and stronger regulations.
If you're an American wanting to try European CBD, then you can't do much better than Formula Swiss. Switzerland has quickly established itself as the continent's CBD capital over the last few years. This brand clearly shows off the excellence that has distinguished their products from the rest.
Formula Swiss sells their CBD oil in three different carrier forms: hemp-seed oil, olive oil and MCT oil. The MCT oil version is available in natural, orange, strawberry and vanilla flavors. Prices range from $26.36 to $141.71 per bottle.
Additionally, you can choose to swap out the traditional pipette and opt for a spray-bottle top instead. Some people prefer the latter as it's much easier to measure out dosages. All you need to do is pump the spray mechanism for the suggested number of times in order to get a full serving.
Try The CBD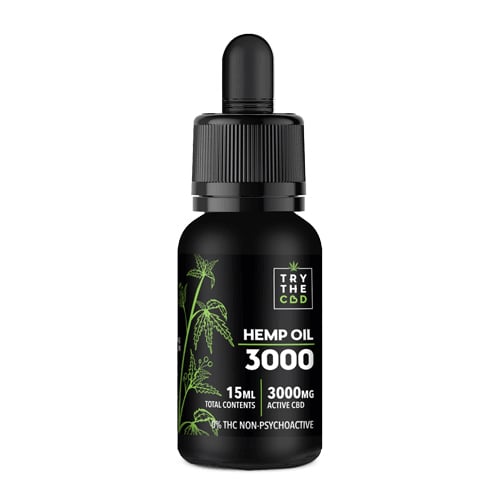 When it comes to cannabis, Colorado might as well be its mecca right now. All of the best THC and CBD products seem to come from there these days. That includes the full-spectrum and CBD isolate oils created by Try The CBD.
Try The CBD makes their unflavored oils in strengths of 200mg, 500mg, 600mg, 1,000mg, 1,500mg, 3,000mg and 5,000mg. When you buy one, you can get 50 percent off on a second identical product.
Try The CBD deserves to be praised for the brand's transparency. Each fresh batch they make gets tested by a third party, which is then openly shared. You can access the results either through their website or by scanning the QR code that comes with their products.
Diamond CBD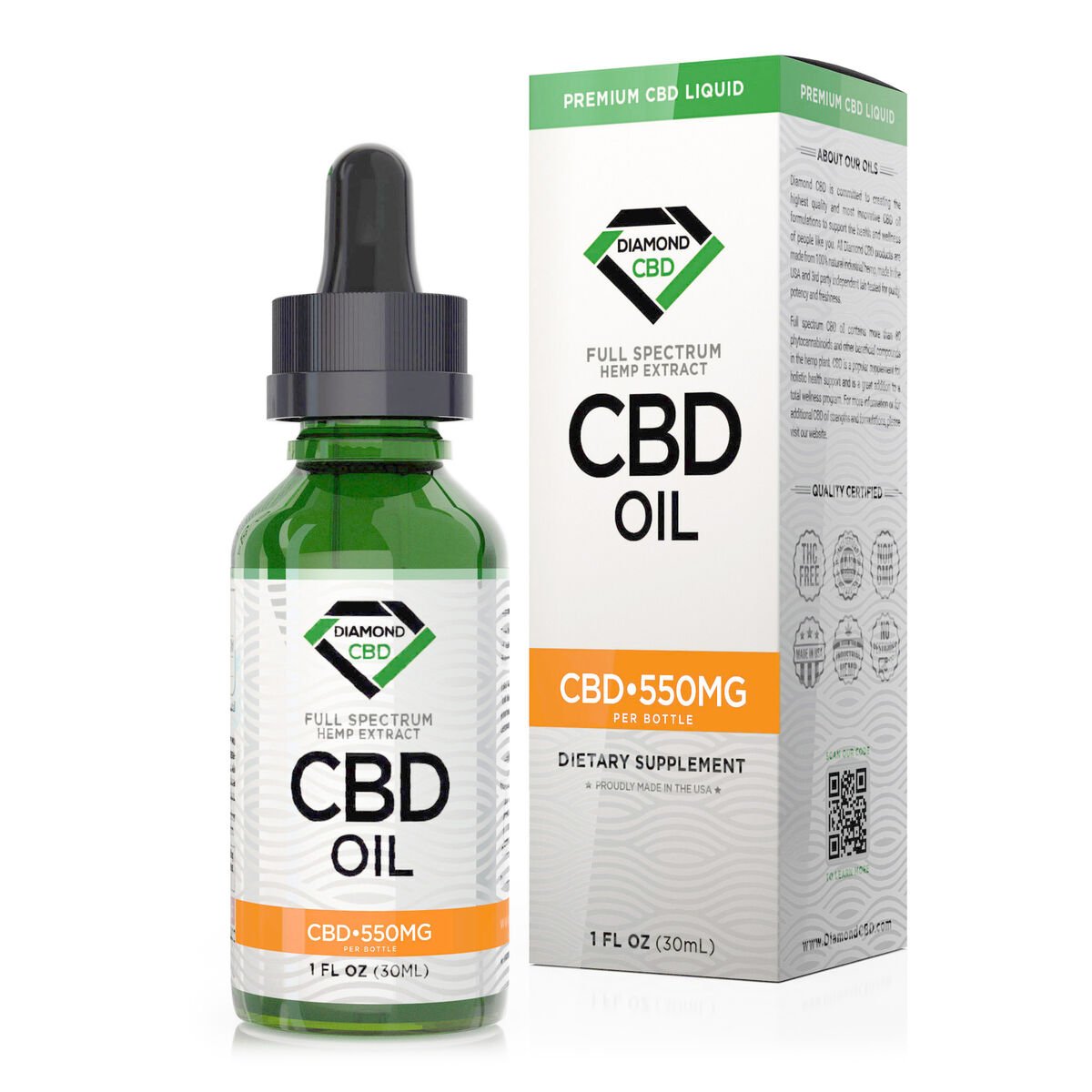 Just because it's the last entry on this list doesn't mean it's not a gem. Diamond CBD boasts a product lineup that's so mindbogglingly large, you can easily spend a couple of hours browsing their website and still not have seen it all.
No other brand offers as many different flavors as Diamond CBD. They have oils that taste like sugar cookies, Swedish fish, glazed donuts, tiramisu, mojitos and much more. It's enough to give somebody decision paralysis just looking through all of it.
Another selling point is their range of sizes and prices. For example, you can get 25mg tinctures for as low as $12.99. At the other end of the spectrum, there's their 3,500mg Blue CBD Crystals Isolate for $272.99. Having this sort of variety ensures that there are plenty of options to suit everybody's needs.
A Beginner's Guide to CBD Oil
So, you've either read through the whole list above or skipped straight to this section. That most likely means that you're seeking out more information about CBD before trying it. It's a perfectly reasonable thing to do, and something we strongly recommend for first-time users. To help you get started, here are answers to some of the most frequently asked questions about CBD:
What does CBD stand for?
While it might look like an acronym for a group of words, CBD is actually just an abbreviation of the word cannabidiol.
Where does CBD come from?
Cannabidiol, or CBD, is one of the hundreds of chemical compounds known as cannabinoids. As their name suggests, they are commonly found in cannabis plants, including the two best-known strains: marijuana and hemp.
The vast majority of commercial CBD products are extracted from hemp. That's because hemp is richer in CBD while also containing very low amounts of THC, which is still not legal in most states.
Is CBD the same as THC?
The short answer is no, the two compounds are not the same. They're only distant relatives in that they are both cannabinoids. They produce totally different effects.
Does CBD make you feel high?
Not at all. CBD does not induce any sort of "high" or cause cognitive impairment if you consume it. It's totally non-psychoactive. If anything, it tends to promote enhanced sobriety, clarity and focus in its users through its rebalancing properties.
What does CBD do?
To understand how CBD works, you must understand the endocannabinoid system. This is a network of receptors that essentially acts as a relay system for the other parts of the body. Powered by cannabinoids such as CBD, it sends signals to help repair and rebalance the structures connected to our immune and nervous systems. This is why CBD is often used for a variety of wellness purposes.
Is CBD legal?
In the United States, CBD is legal in all 50 states at the federal level. However, there are local laws and regulations that can vary between states. That's because some (but not all) types of CBD products contain trace amounts of THC.
CBD produced from hemp is legal in a majority of countries. There are still some regions where it is illegal or heavily regulated, though. For instance, China has many strict rules about where CBD products can be bought from. So it's something that's worth looking into if you plan to travel with CBD in your luggage.
Is CBD safe?
Studies have shown that CBD is generally considered safe and is well tolerated by most people. Only a few rare side effects have been documented, including dry mouth, fatigue and drowsiness. It isn't recommended for people who take blood thinners like warfarin (Coumadin, Jantoven), as it can interfere with the medication.
What do CBD isolate, full-spectrum and broad-spectrum mean?
There are a few different ways in which CBD can be extracted from hemp to make oil. Here are the three most common types that you will find on the market:
CBD Isolate: As the name implies, this is an extract that contains only CBD. It contains no other cannabinoids or plant compounds. If you want a CBD product without any THC, then it's one of the safest bets.
Full-Spectrum: Full-spectrum extracts contain everything you'd normally find in hemp. That includes all of the additional cannabinoids, flavonoids and terpenes. It even has THC, although not in any significant amount.
Broad-Spectrum: Broad-spectrum is considered a compromise between the previous two extracts. While it has zero THC, it still features all of the other beneficial plant compounds. That means you still get the "entourage effect" from them working together.
How do I take CBD oil?
CBD oil is usually taken sublingually. That's just a fancy word for holding it under your tongue for a while (about 60 seconds) and then swallowing it. Another way that it can be consumed is through mixing it into your food or drink.
How much CBD oil should I take?
That depends on your individual needs and reaction to CBD. Some people need more to feel any effects, while others are sensitive and require a reduced dosage. Most brands recommend starting with a one-milliliter dose and titrating from there.
Does CBD oil have a shelf life?
Even though CBD oils often don't have an expiration date on their packaging, they still technically degrade and expire over time. The good news is that they have an incredibly long shelf life. If properly stored, CBD oil can last one to two years.
Where should I store my CBD oil?
Most people store their CBD products in a dark, dry pantry or medicine cabinet. Refrigeration is only necessary if you live in an excessively hot or humid climate without air conditioning. Keeping CBD products such as oil in the freezer is not recommended, as some ingredients might break down after repeated freezing and thawing.
How can you tell if a CBD brand is high quality?
The list featured in this article only accounts for a fraction of the innumerable brands that are out there right now. These represent the best of the best. The truth is that a lot of them are—to put it frankly—cheaply made and not worth your time or money.
The best indication that a CBD brand is high quality is the amount of information available on their website. A trustworthy brand will share information about where their hemp is grown, what extraction process they use and which ingredients are used in their products. They also should have third-party lab results readily available, as well as a refund policy for any returns.