The Best Summer Oysters to Eat Right Now
A top expert picks the bivalves to order at your next oyster happy hour.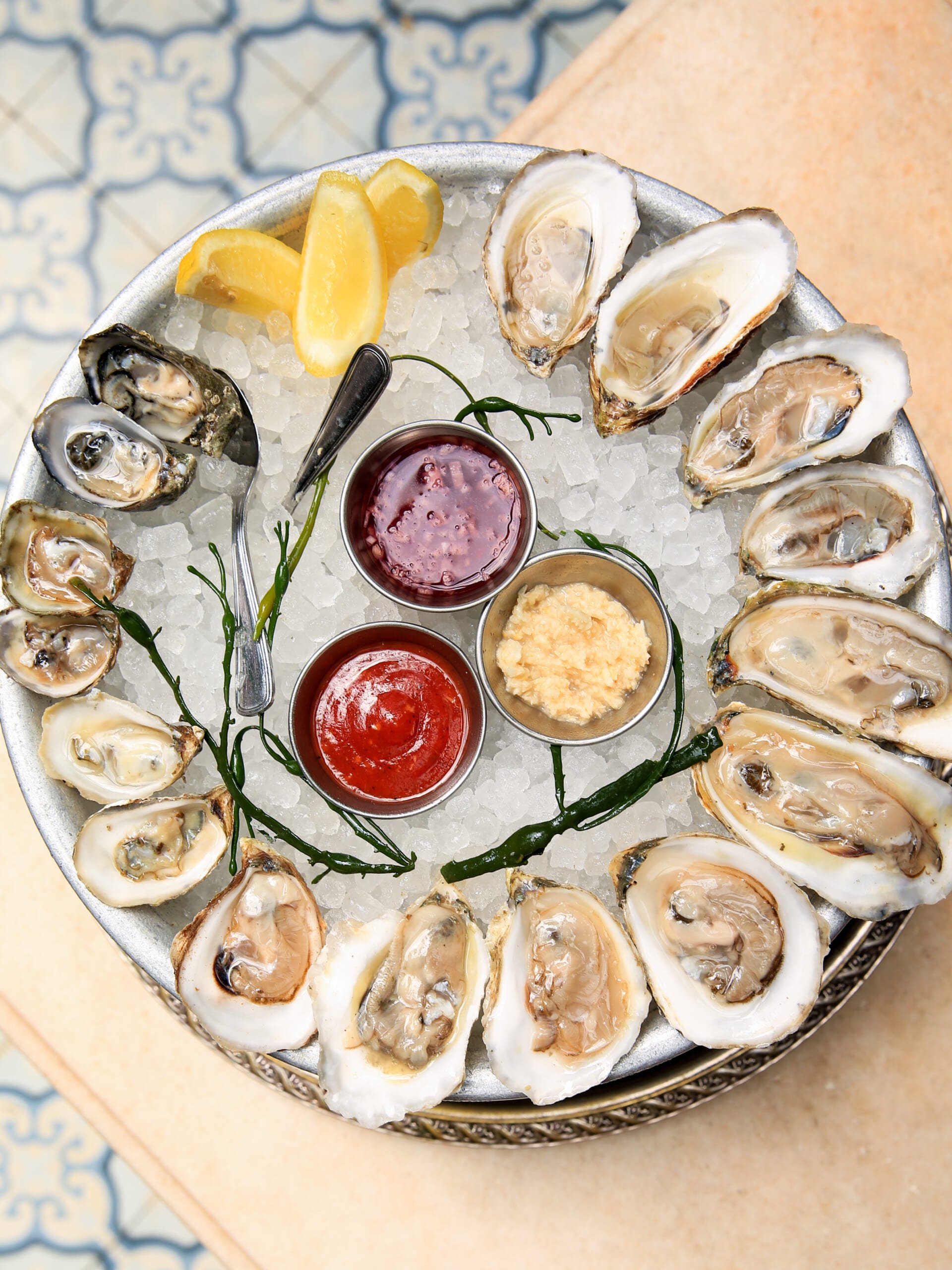 There's no "r" in July or August—but that doesn't mean you shouldn't be eating raw oysters this summer. Thankfully, that oft-quoted, centuries-old adage which commands us to consume raw bivalves only in months containing the letter "r" has long been debunked.
It harkened back to when oysters weren't always refrigerated properly during shipping, and the world was generally a more backwards and primitive place (the "r" rule can be traced back to at least 1599, when it appeared in an English cookbook called Dyet's Dry Dinner). But so long as you're eating freshly-shucked and iced oysters harvested from healthy waters—preferably cold enough so the oysters aren't spawning—feel free to go raw anytime of the year.
Whether they're consumed at a bustling oyster bar or seafood-centric eatery, fresh oysters are one of life's more elemental pleasures. But which are the very best to devour during summer? We consulted Ben Crispin, former general manager of popular Williamsburg oyster mecca Maison Premiere, where he splits his time with another Brooklyn hot spot, Sauvage, to name his current favorites.
"Go to a busy oyster bar," Crispin advises. "The busier they are, the fresher their oysters are. It's just like a sushi restaurant. You want to go the place that's hopping because they're buying fresh fish every single day. At Maison, we're burning through thousands of oysters a day. And the fresher they are, the better they taste."
Got it? Good. Here are Crispin's top summer oysters to eat right now:
Point Judith (Point Judith, RI)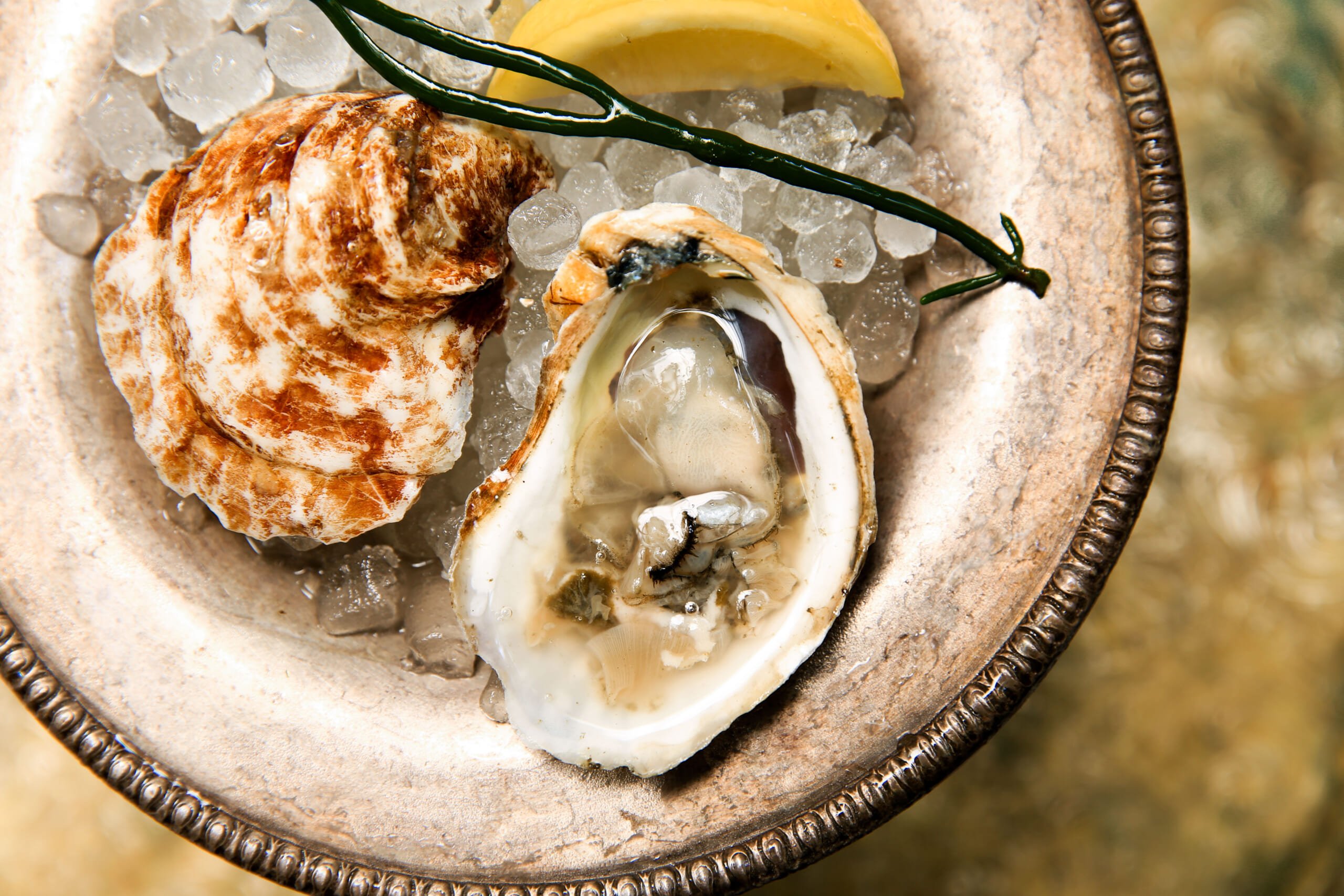 "These are beautiful oysters from a small farm in Rhode Island. They're very briny, a real salt bomb with a deep cup and a chicken broth finish. They're one of my favorite summer oysters. A beautiful striped top shell is one more thing I love about these."
Wellfleet (Wellfleet Harbor, Mass.)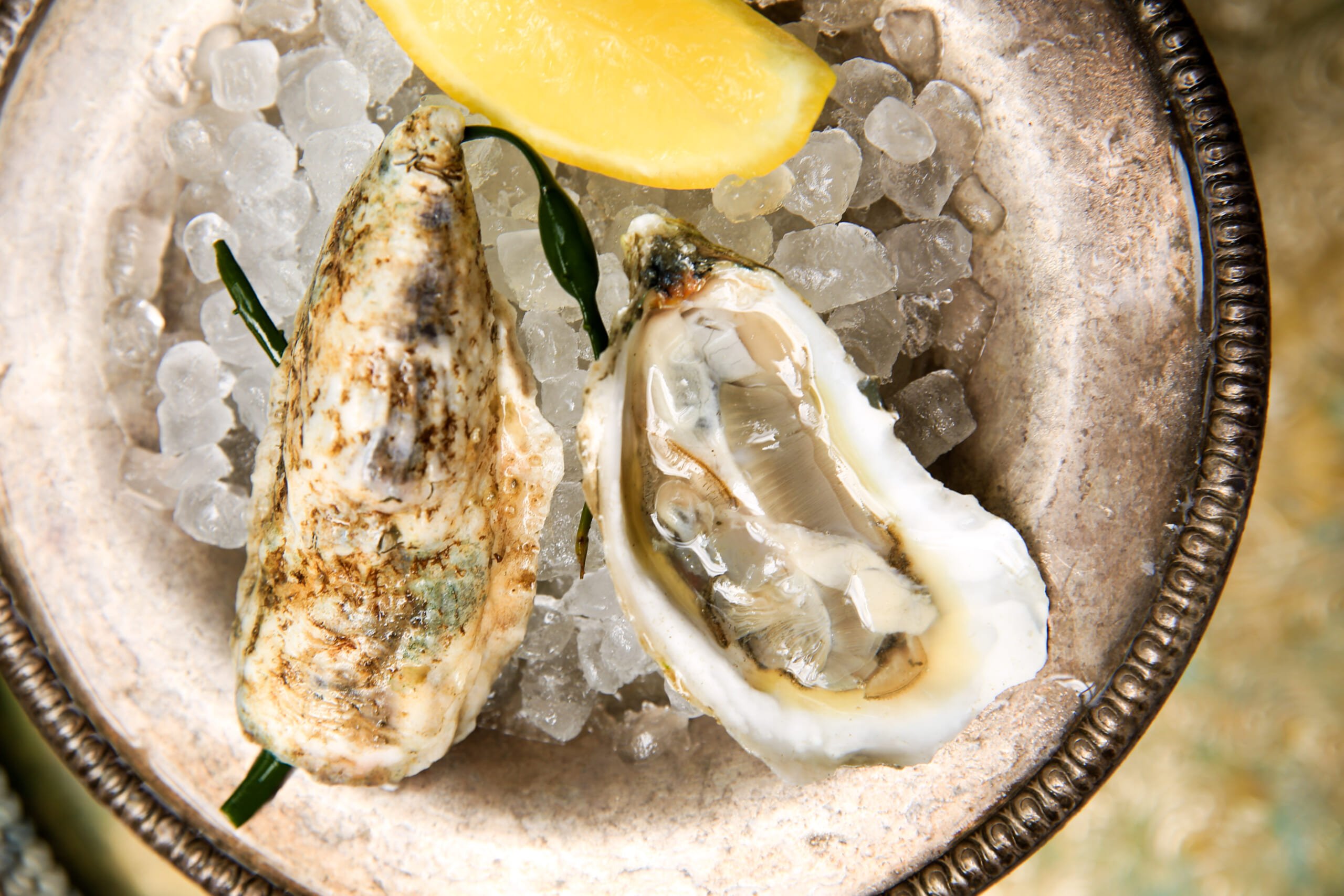 "Massachusetts oysters are known for being simple, salty oysters. The colder water lends them to grow slower with thicker shells. Wellfleets are very salty and a smaller size, they take three years to grow to size. They don't spawn in summer and are a great year-round oyster. This is what a lot of people think of when they think of an east coast oyster."
Duxbury (Duxbury Bay, Mass.)
"These are a good contrast from Welfleets. They're bigger and sweeter with a creamier texture. The first note is salt with a buttery finish. The colder water of Massachusetts lends itself to better eating in warmer months, because the oysters never start to spawn. They are bagged, which is nice because it keeps them off the bottom and in the current. They're really nice oysters."
Dodge Cove (Damariscotta River, Maine)
"These are cool oysters from the very cold waters of Maine. These aren't even harvested in the winter because the rivers freeze solid stopping them from bringing them in. They're harvested by divers. Slow-growing, briny and deep-cupped. A great oyster from a beautiful river."
Cooks Cocktail (Malpeque Bay, PEI)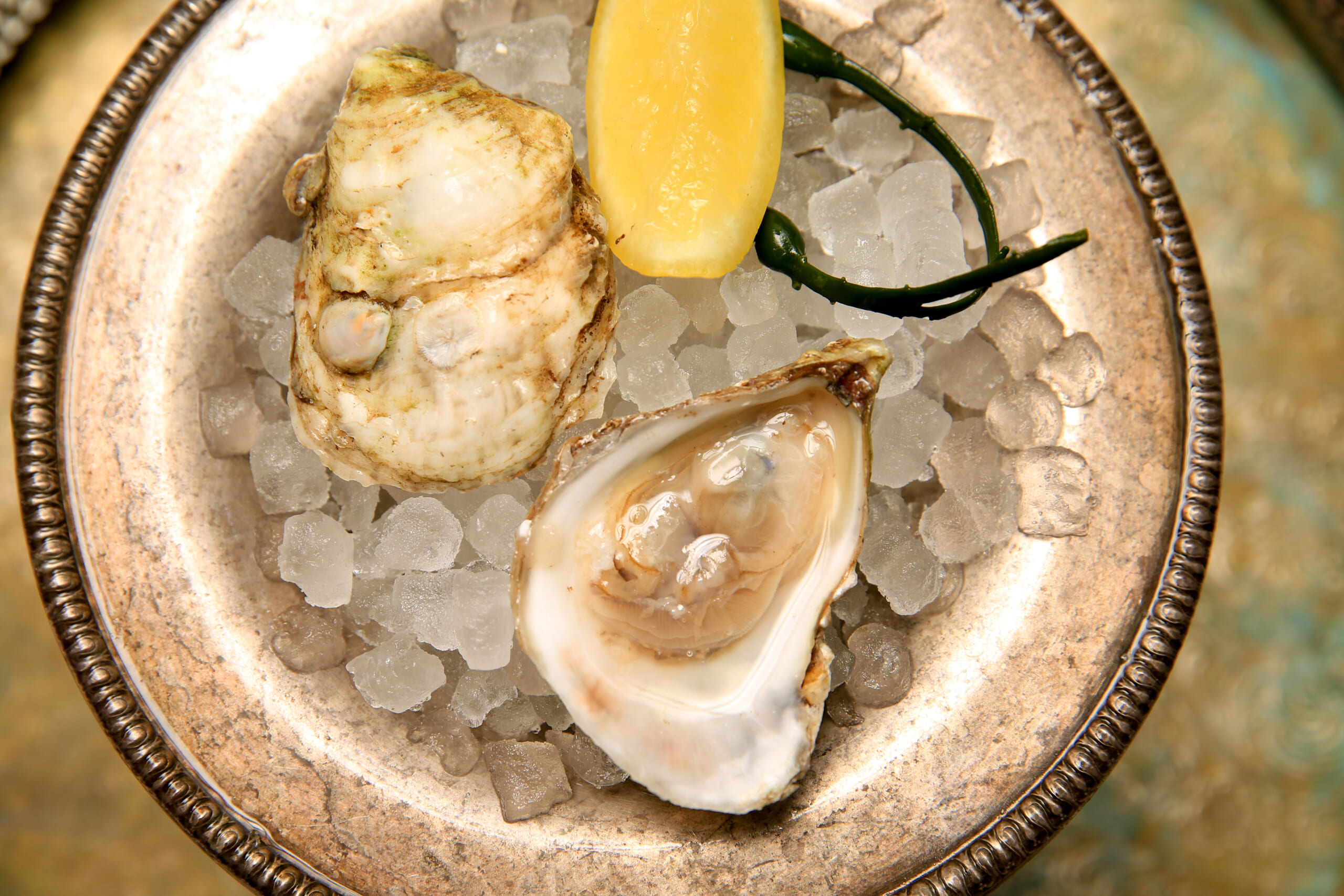 "An oyster from the cold waters of Prince Edward Island. Not as briny as some of the oysters from further south. Cooks Cocktails have a crisp clean finish and a nice thick shell with a uniform look. Straightforward and delicious in the summer. PEI is the perfect environment for oysters, cold clean water with no cities or big farms to contaminate the rivers. That water lends itself to delicious oysters, and Malpeque Bay is one of the most popular bodies of water for oysters in Canada."
Kumamoto (Humboldt, Calif.)
"These are famous for their cucumber and melon notes. The Pacific is colder than the Atlantic, and they lend themselves to summertime eating. A great oyster for beginners and oyster nerds alike. They were brought from Japan, and don't spawn in the cold waters of the west coast, making them a great summertime oyster."
Olympia (Peale Passage, WA)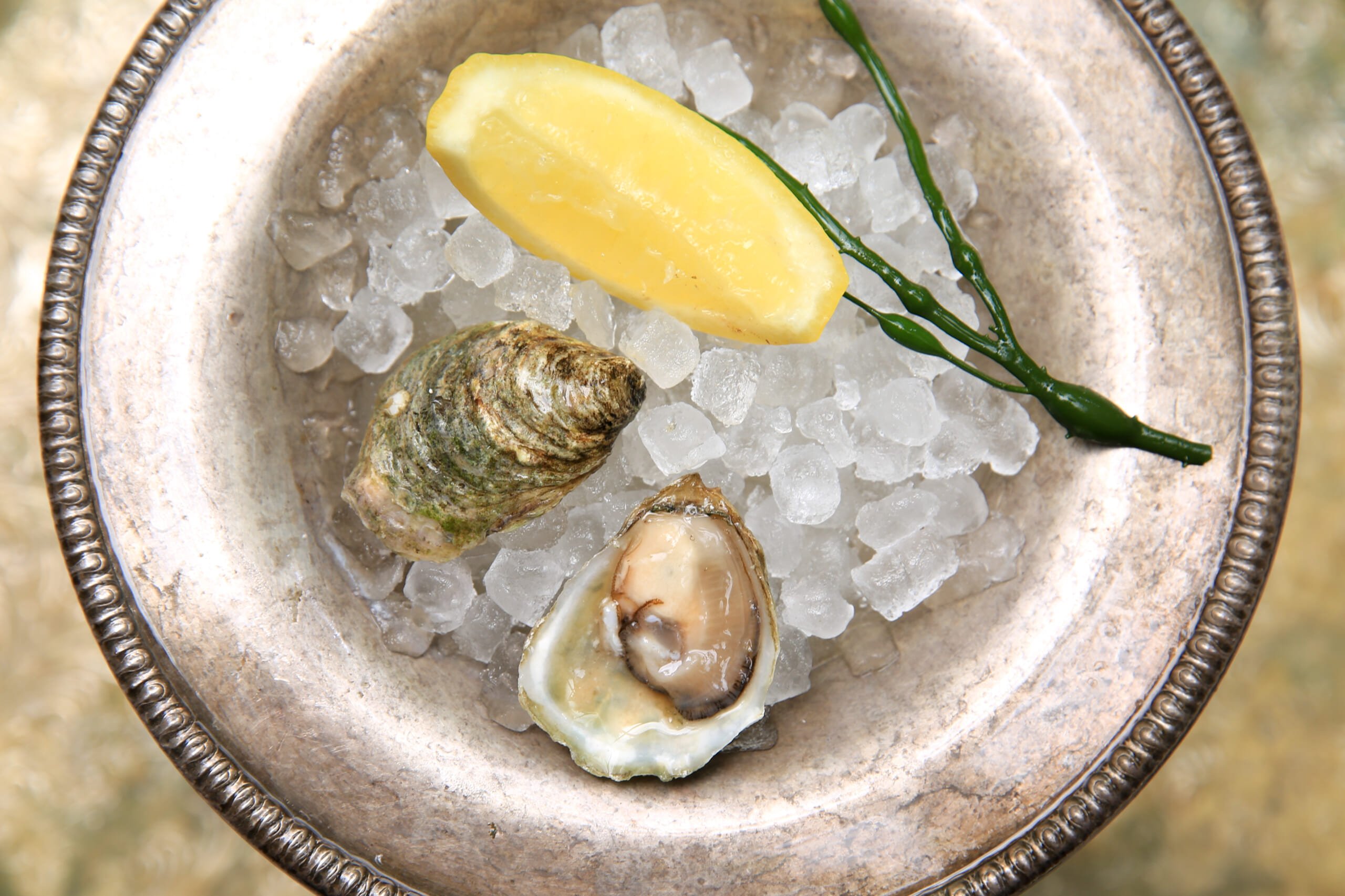 "This is the only native west coast oyster (the others are imports from Japan). They are smaller than a thumbnail, but the meat fills the entire shell and they are mineral-y and have a lovely, briny finish. They're really hard to find and worth ordering a few if you can find them on a menu."
Shigoku (Samish Bay, WA)
"Tumbled twice a day with the tides they are an oyster with a thick creamy body with a sweet, slightly mineral finish. They are hung in floating bags that flip over with the tides giving them a natural tumble that chips the bill of the oyster and make for a really beautiful, deep cup oyster."