Corona and Heineken Are Spending Billions of Dollars on Developing Weed-Infused Beer
It's the beverage of the future.
Getty Images
Major beverage companies are combating a declining interest in beer by betting on marijuana-infused beverages .
Following Constellation Brands, Inc.'s $190 million purchase of a 10 percent stake in Canopy Growth last year, the brand behind Corona, Modelo and Svedka has invested another 4$ billion in the Canadian weed startup.
CNN Money has further details: 
Wednesday's move upped its holding in Constellation (STZ) to 38%, and leaves open the option to purchase a majority controlling share of more than 50%.

Shares of Canopy (CGC), which trade on both the New York Stock Exchange and Toronto Stock Exchange surged more than 25% on the Constellation news. (Canopy's TSE ticker is WEED by the way.)
While Constellation doesn't currently have a plan in place to make a cannabis beverage, Canopy Growth CEO Bruce Linton told CNN that one potential product could be a calorie-free drink infused to help fight depression. 
"Constellation gets it. This is happening globally," Linton said. 
He's right. Craft brewer Lagunitas, which is owned entirely by Dutch beer giant Heineken, has already launched Hi-Fi Hops, a calorie-free sparkling water that swaps out alcohol for high-inducing Tetrahydrocannabinol (THC).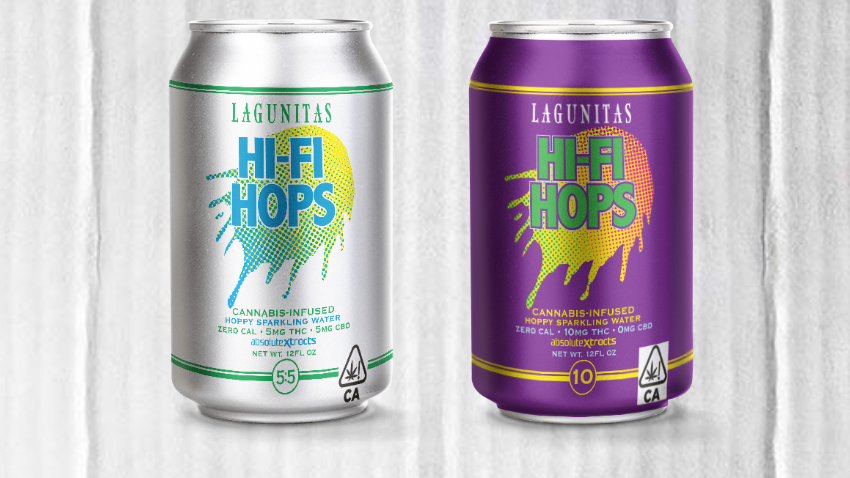 One variety contains 5mg of the psychoactive compound and 5mg of CBD, while the other is loaded with 10mg of THC. Each can retails for $8.
"We've often dreamed of hops and their cannabis cousin partying together at the family reunion," Lagunitas "brewmonster" Jeremy Marshall said on their website.
"We wanted to bring this party to life in a beverage. It's high-time that good beer inspired a provocative, yet refreshing non-alcoholic alternative."
The future of canna-beverages is looking brighter than ever.