Bob Dylan Is Launching a Line of Whiskeys and Its Name is Perfect
How does it taste?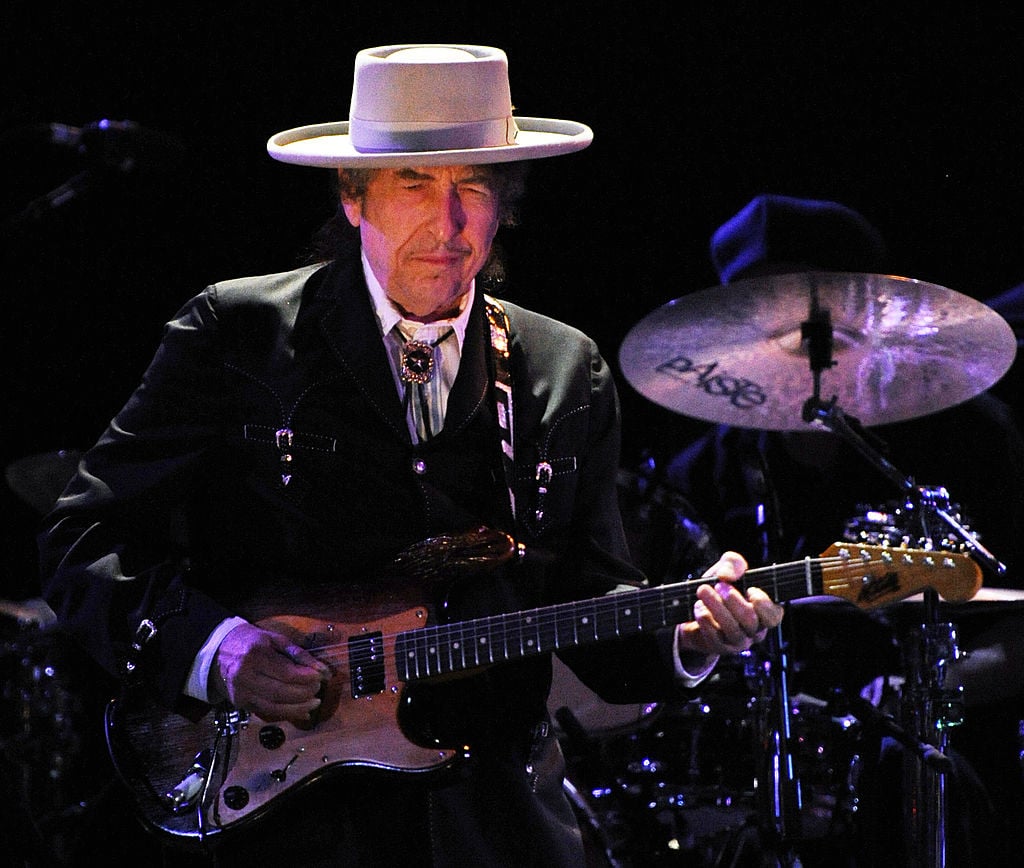 Getty Images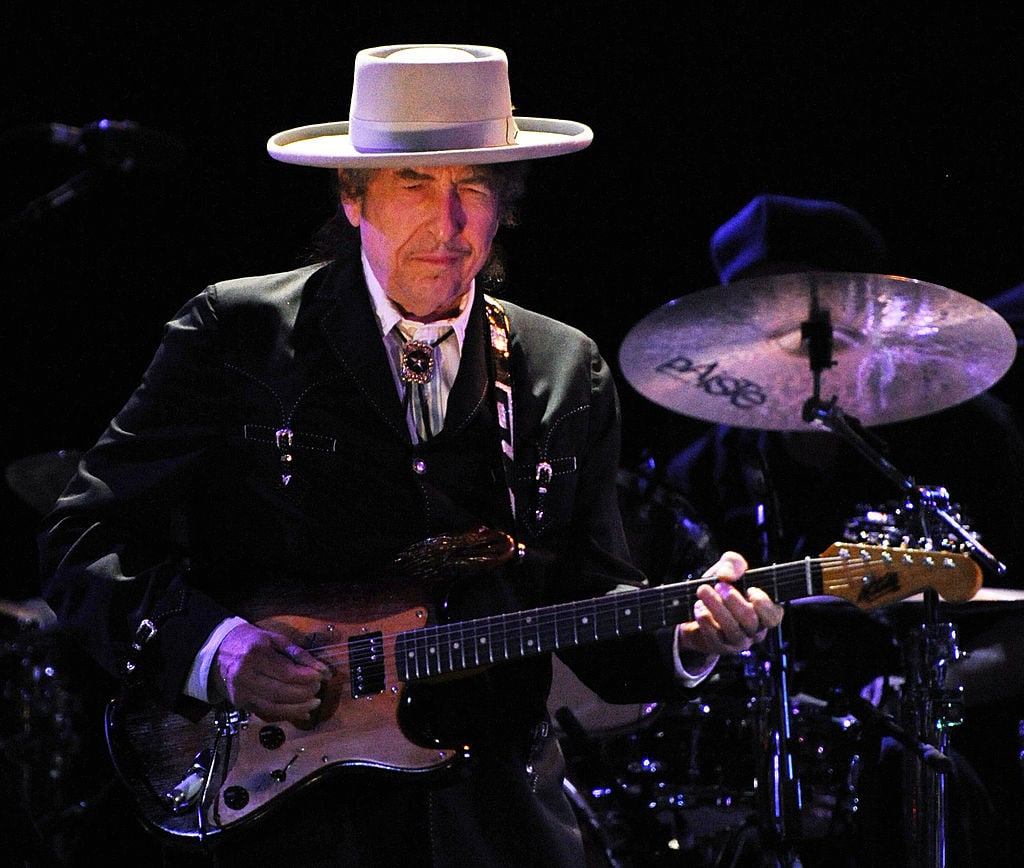 In the newish celebrity tradition of launching a branded line of liquor, Nobel Laureate Bob Dylan is ready to take you to Heaven's Door. 
No, not the one he's talking about in his song, "Knocking on Heaven's Door." This is a line of bourbon and whiskey, and Dylan isn't just lending his face and name, he's had a role in approving the booze itself.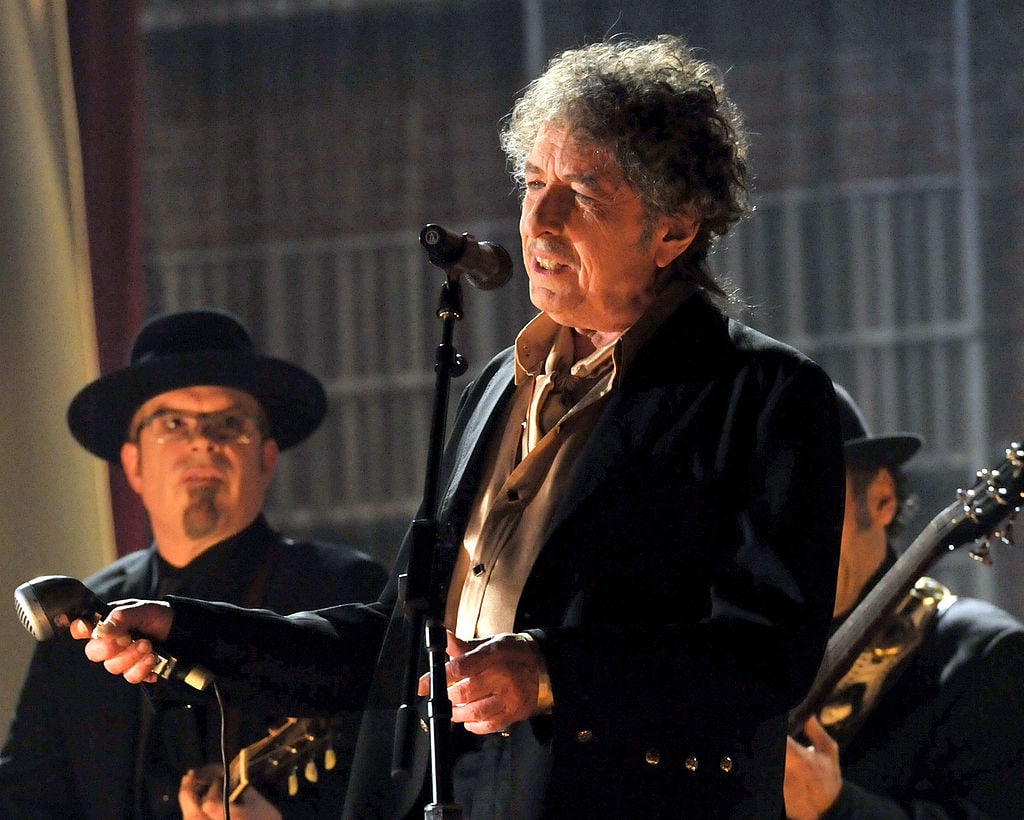 In May, Heaven's Door—the only whiskey company that can brag it's fronted by someone who has won both the Nobel Prize and the Presidential Medal of Freedom—will launch rye, bourbon, and barrel-aged whiskey. 
To get this thing off the ground, Dylan decided to partner with Angel's Envy co-founder Marc Bushala. 
The whole thing didn't just happen by magic, of course. Bushala saw that Dylan had trademarked the phrase "bootleg whiskey," and that inspired him to wonder just "what a Dylan whiskey could be," he told the New York Times. 
" tml-render-layout="inline
He was able to get in touch with Dylan by phone, Bushala said, but he found pitching the famously taciturn musician "a little daunting."
He succeeded anyway. Dylan gave a statement to the Times about the partnership in which he said he and Bushala "both wanted to create a collection of American whiskeys that, in their own way, tell a story." 
"I've been traveling for decades," his statement said, "and I've been able to try some of the best spirits that the world of whiskey has to offer. This is great whiskey." 
" tml-render-layout="inline
He knows. The Times reported that at one point Dylan did taste tests. Regarding the double-barrelled whiskey, he told Bushala and COO Ryan Perry, "It should feel like being in a wood structure." 
Bushala and Perry said this prompted new tests in the aging process, and they then secured Dylan's approval.
The line will cost anywhere from $50 to $300 for a 25-year-old whiskey to be released in 2019. 
We'll have to check out Heaven's Door when it hits top shelves in liquor stores nationwide. Only then will we be able to answer questions about how it tastes, and the most important question: "How does it feel?"
Sorry, we couldn't resist.