Bob Dylan's Heaven's Door Whiskey Debuts 10-Year Straight Rye
Knock knock knockin' on Heaven's Door.
(Heaven's Door)
Some things just get better with age, be it the timeless music of Bob Dylan or Dylan's Heaven's Door Whiskey offering, which just launched the second installment in its Decade Series.
The award-winning brand debuted Release #01 in the series last year, and now, a 10-year straight rye whiskey (known as Decade Series II) joins the legendary rocker's ever-expanding catalog of whiskey.
As Heaven's Door says, aging for a decade in oak barrels "yields a highly nuanced and remarkably smooth whiskey," one with a mash bill of 95 percent rye and 5 percent malted barley.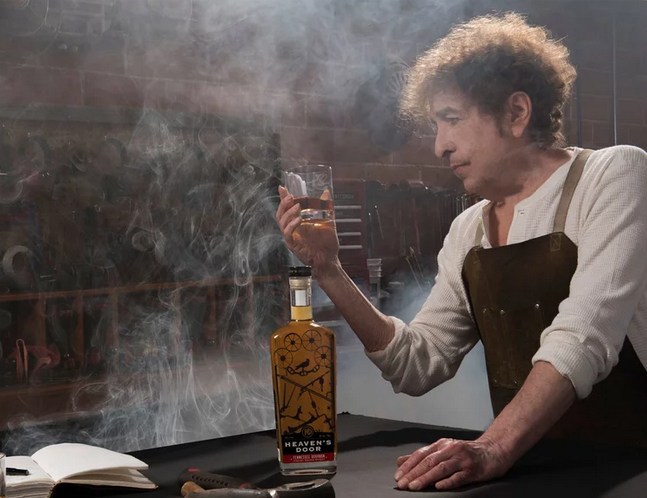 Heaven's Door Spirits Master Blender Alex Moore noted that the straight rye offering (developed from what Moore called carefully selected 10-year-aged whiskeys) boasts a "distinctive flavor profile" that serves as a "a testament to our unwavering commitment to the art of craft whiskey."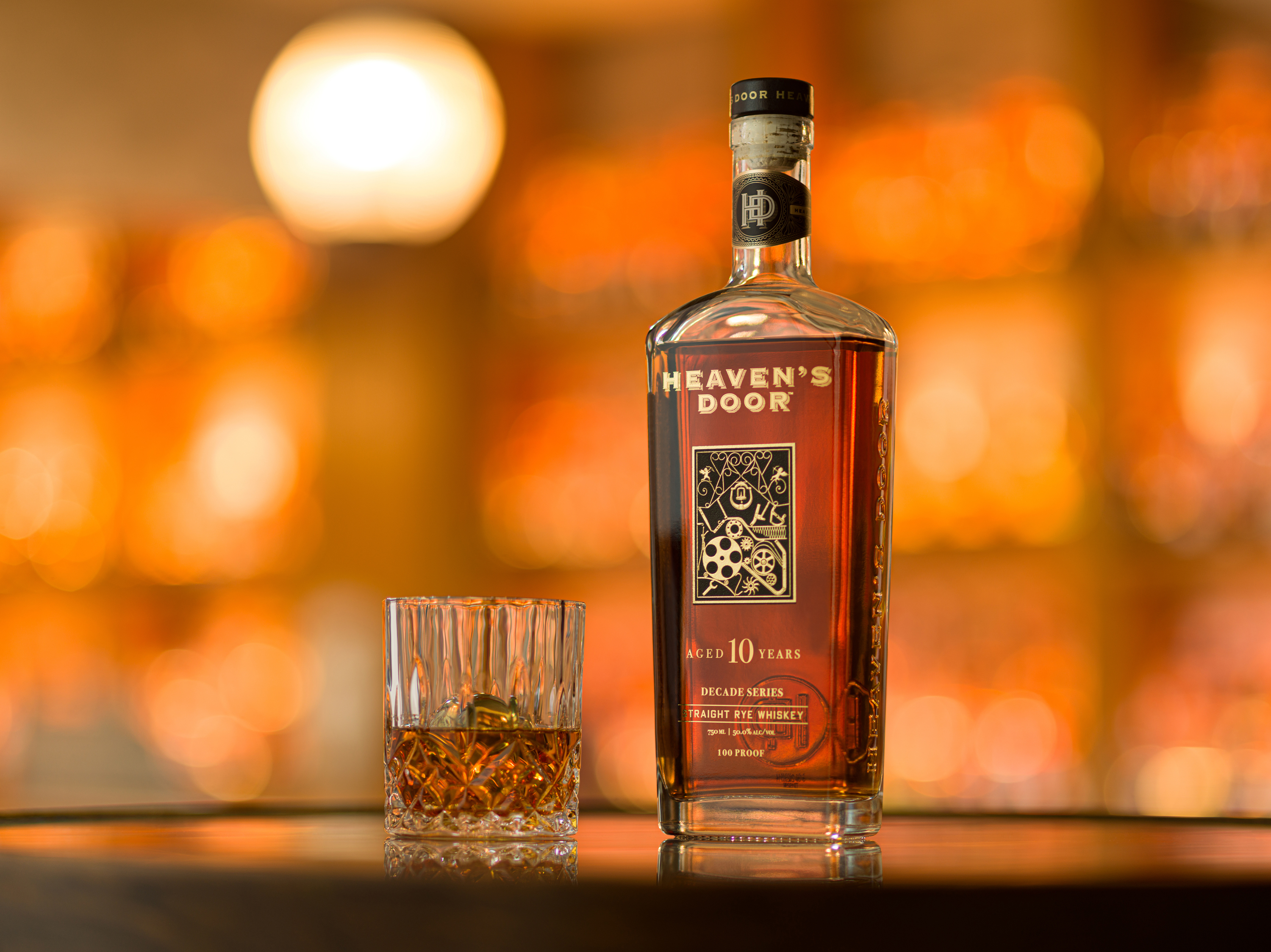 Caramel and vanilla notes shine through in the final product, delivered in a handsome and boldly designed bottle.
That decade of aging also results in a rich amber color, another striking effect against the black-and-gold bottle.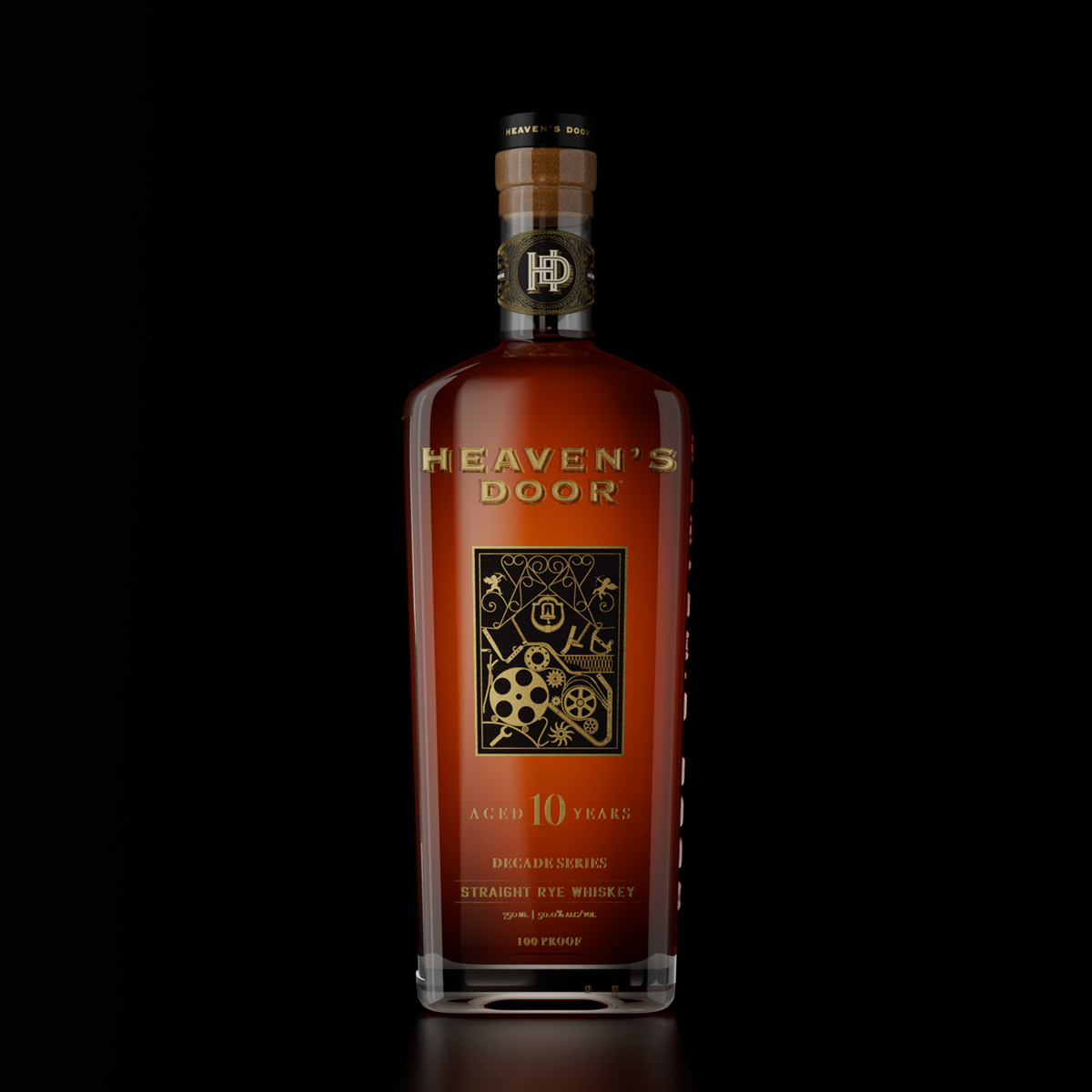 "Decade Series II delivers a complex tasting experience with an array of flavors, culminating in a long and lingering finish," Moore added.
There's even better news for whiskey enthusiasts and Bob Dylan diehards. Unlike a rare Dylan vinyl pressing, the latest award-winning whiskey from Heaven's Door is much more accessible.
It can be found online at Heaven's Door and at select retailers nationwide for the premium-yet-accessible price of $99.99.
That's music to our ears, and that assuredly holds true for fans who can't get enough of Heaven's Door (or rye whiskey).