Bob Dylan's Heaven's Door Whiskey Launching Nashville Distillery and Concert Venue
The "Nashville Skyline" singer will be making his signature hooch in Music City.
L: Heaven's Door R: Getty Images
I'm from Nashville, and thanks to the folks behind Bob Dylan's Heaven's Door spirits I've had a chance to try the singer's signature line of liquor. So I'm fully qualified to say that Heaven's Door and Nashville are a match made in, well, heaven.
The Tennessee Bourbon, Double Barrel and Straight Rye varieties of Dylan's booze are good stuff. All the usual poetic tasting notes apply: woody, warm and mellow. Overall, it's damn satisfying neat, on ice, or as the base for whatever cocktail is appropriate to the occasion. 
So it seems like Dylan knows good liquor. But he's a music legend first—a Nobel-Prize winning legend, at that—and in April 1969, he released his great country album, Nashville Skyline. That's why it's appropriate the news that Heaven's Door will open a distillery and entertainment venue in Nashville went nationwide this month—50 years later.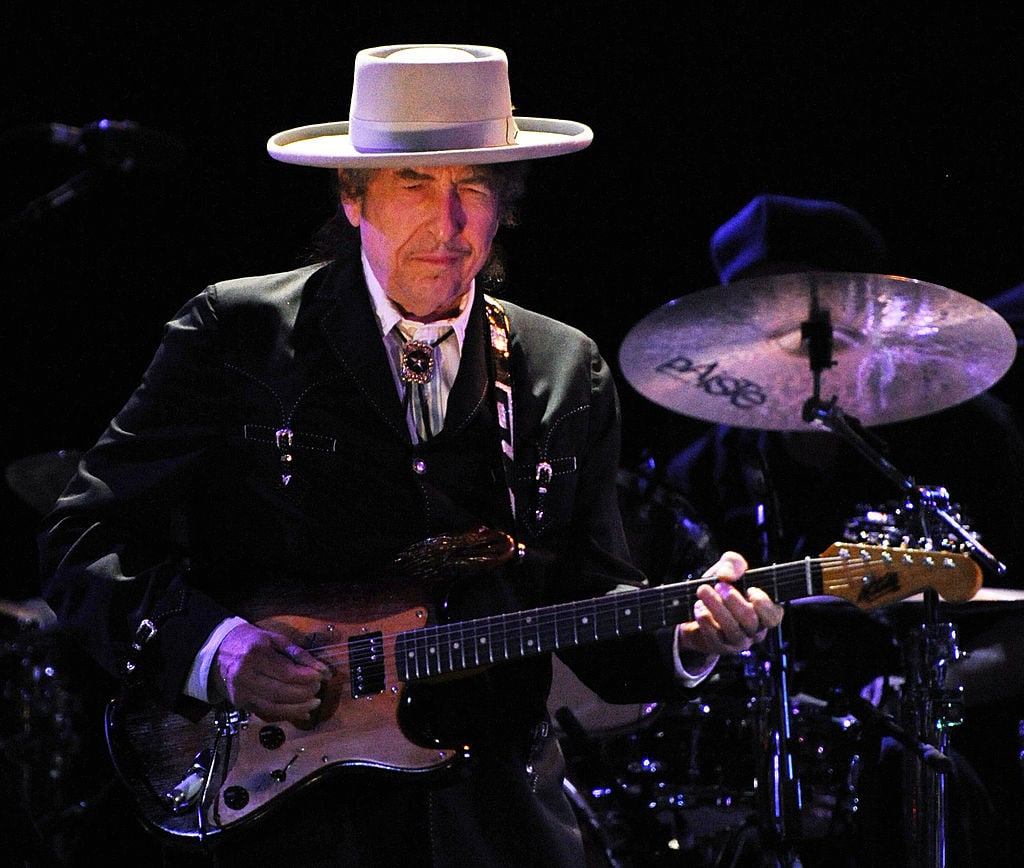 Even more appropriate: the Heaven's Door facility will be housed in a 160-year-old Nashville church building. 
Rolling Stone reports that there will be more to the new hotspot than music and whiskey:
A multi-use space, the facility will include a distilling operation, a concert venue, a restaurant and whiskey library, and an art center that features paintings and metalwork sculptures created by Dylan.

The distillery is set to inhabit a church, built in 1860, in downtown Nashville. A Tennessee straight bourbon, a 100 proof whiskey and a rye whiskey are among the spirits making up the Heaven's Door line.
It's not like Nashville doesn't already have the party on lockdown. At the risk of sounding too full of civic pride, I'll point out there's something new blowing up pop culture out of the Music City every month, it seems. 
But for a singer as famously reticent as Dylan to okay a venue featuring so much of himself—his sculptures, for example—seems major, like an acknowledgement of what Nashville means to him.
This is a logical next step for the whiskey production anyway, no matter what. Rolling Stone also reports that the "Dylan whiskeys are directly tied to Tennessee either via distillation, aging, barrel finishing or bottling" as it is.
There's no word on when it will officially open its doors yet, but plenty of hardcore Dylan fans will surely be there and ready to step inside when it does.