The Ultimate Caviar Buyers' Guide According to a Top New York Chef
Here's everything you need to know about the definitive culinary indulgence.
(Photo: The Pool Lounge)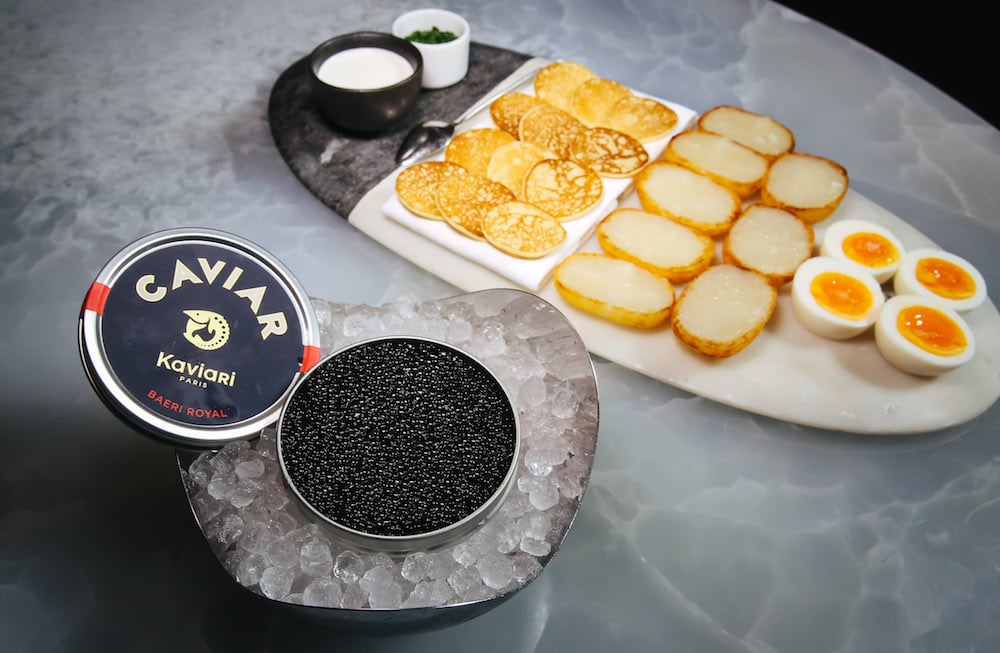 Caviar is not something you casually point to on a menu. To fully enjoy the complexity of its flavors and the luxuriousness of the experience, you need to arm yourself with a bit of knowledge.
"The biggest misconception people have about caviar is that it's slimy or fishy," says Chef Rich Torrisi of New York City's The Pool Lounge, a decadent space housed in the former home of the iconic Four Seasons. "When you have great caviar it isn't fishy at all."
"Caviar is the ultimate luxury; it has a perfect briny flavor with tons of umami," he adds. "It manages to be both rich and light at the same time and has a range and depth of flavor not comparable to anything else."
It is best served with a glass of champagne, with one of the incredible cocktails from Barman Thomas Waugh at The Pool Lounge (see below), and in the company of great friends or a special companion.
"It's perfect to serve on a date because it's decadent but not heavy. Caviar service says celebration, it opens up the senses, and gets people interacting together at the table," says Chef Rich.
Here, his four favorite caviars, a perfect place for the caviar novice to start. 
$85 for 30g
$139 for 30g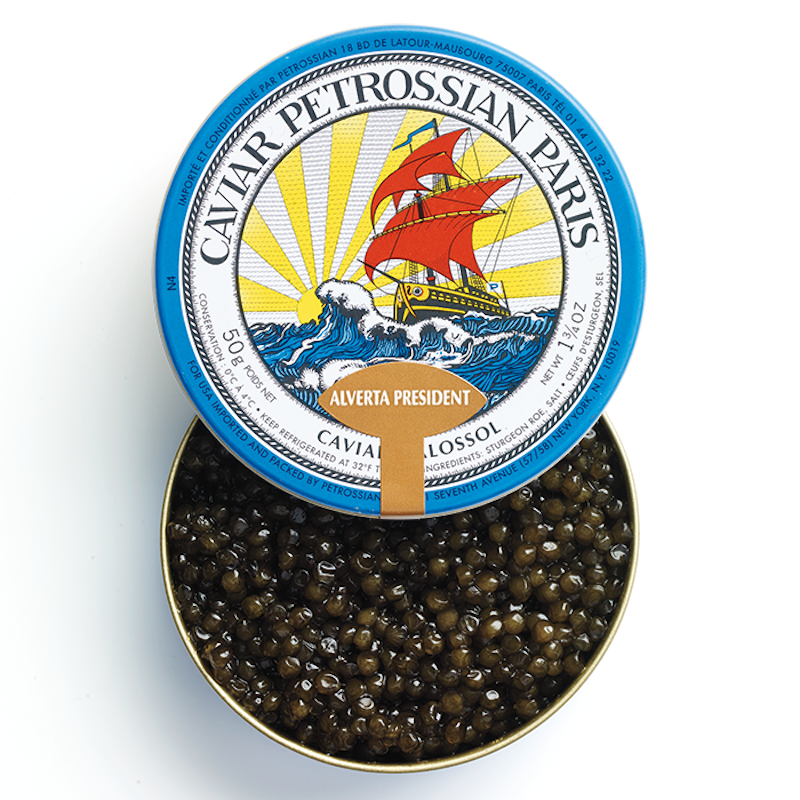 $148 for 30g
$225 for 30g
Finally, here's a refreshing, cucumber-infused creation that pairs perfectly with the decadent dish:
Cucumber by Thomas Waugh
INGREDIENTS:
1 ½ oz Cucumber–Infused Absinthe (combine 300 g thinly sliced cucumber and 750 ml—or 1 bottle—absinthe. Let steep for 24 hours.)
1 oz Lime Juice
¾ oz Cane Syrup
3 Baby Cucumber Wheels (Muddled) 
DIRECTIONS:
Muddle cucumber wheels in a shaker. Add all ingredients and shake well with ice. Strain into a coupe glass with thinly sliced baby cucumbers and a small amount of crushed ice.