Celebrate Lunar New Year With Johnnie Walker's Latest Blue Label Scotch
The legendary scotch whisky teamed with Shanghai designer Angel Chen on this year's special edition bottle.
Some particularly special spirits deserve both a special occasion and a special presentation to earn space in your bar cart, and the Johnnie Walker Blue Label Lunar New Year checks both those boxes quite handsomely.
The 200-plus-year-old distillery knows how to toast to the finer things in life, which makes it fitting that they partnered with rising fashion industry star Angel Chen on a vibrant new bottle and packaging release.
In a nod to the Year of the Rabbit, the animal is pictured bounding among sweeping mountain landscapes, with hits of blue and Johnnie Walker's signature gold interspersed throughout the packaging and bottle.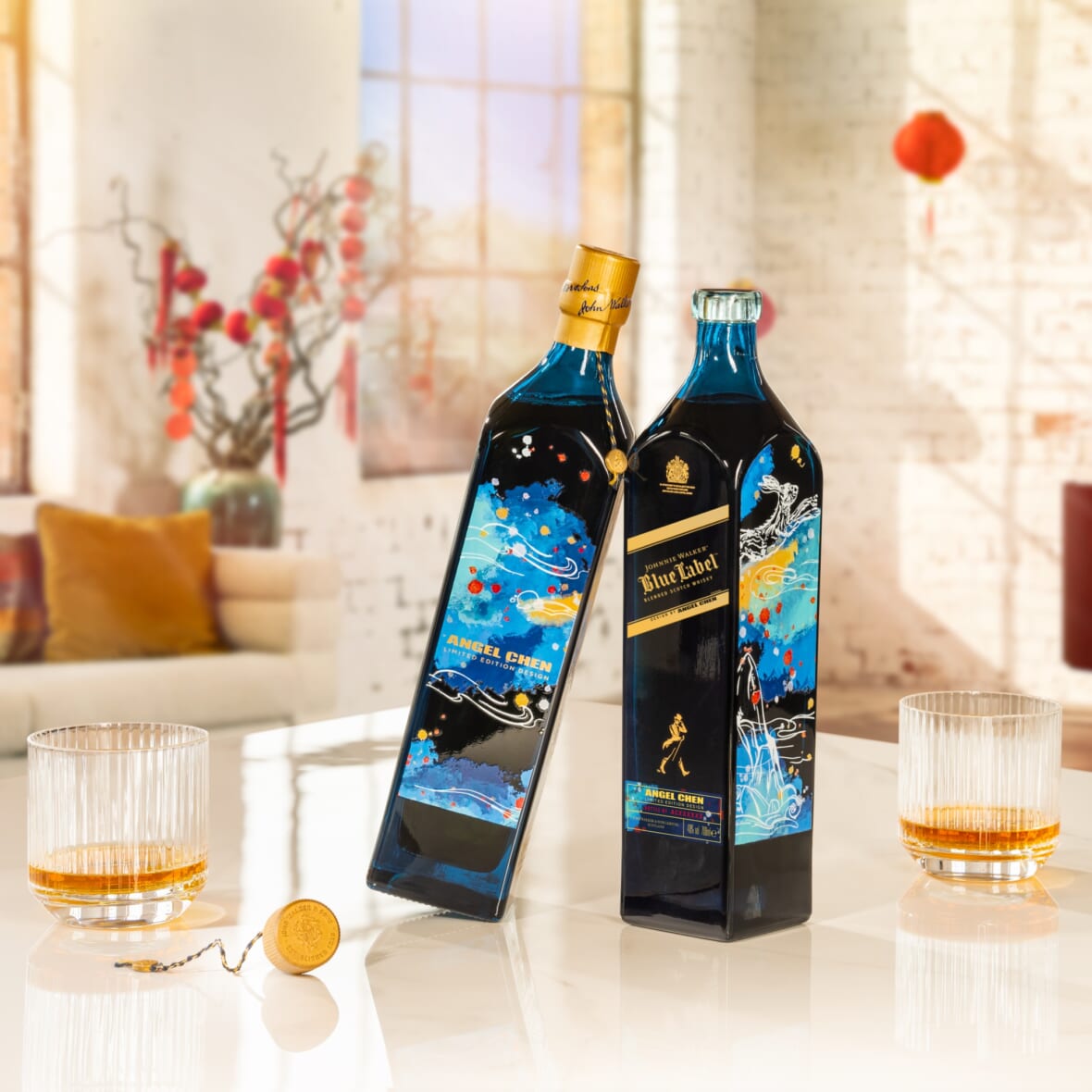 The rabbit is said to symbolize beauty, elegance and mercy, and it also signifies longevity in Asian culture (not unlike Johnnie Walker's "Keep Walking" ode to steadfast consistency).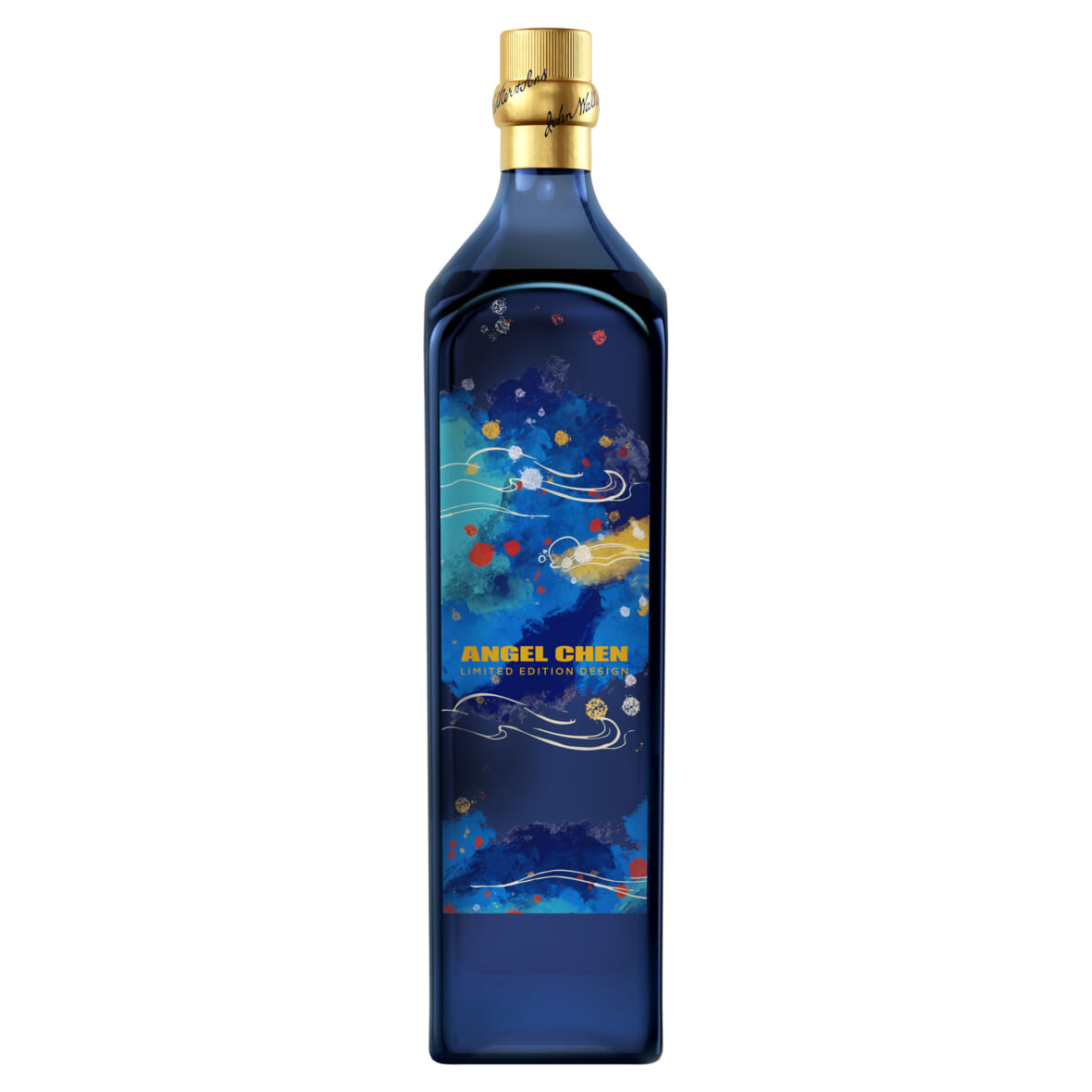 Fittingly, the design on the bottle itself almost pops like a work of art on a canvas rather than a traditional bottle of Scotch.
Chen sought to capture a spirit of unity and dependability in her vibrant design, she said in a statement.
"There's a defiant energy to my illustrations which bring to life the vibrant spirit of the rabbit as it leaps across the design, symbolizing how we need to keep moving forward, spreading goodness throughout the year to come," she said.
The whisky contained within the limited-edition bottle ([priced at $275) is just as special, with a velvety mouthfeel and tasting notes of rich spice, vanilla and honey.
A long, pepper and smoke finish caps off each sip of Johnnie Walker Blue Label, and the distillery notes a sip of iced water before each taste will bring out its carefully crafted, masterful blending.
Between the Scotch itself and the visually stunning bottle, the latest Johnnie Walker Lunar New Year Edition is worthy of celebration this holiday season.