Chef Eddie Huang and Vaping Brand Blu Are Going On Tour To Discover America's Boldest Flavors
The famed foodie is embarking on a cross-country flavor journey with America's hottest vape company.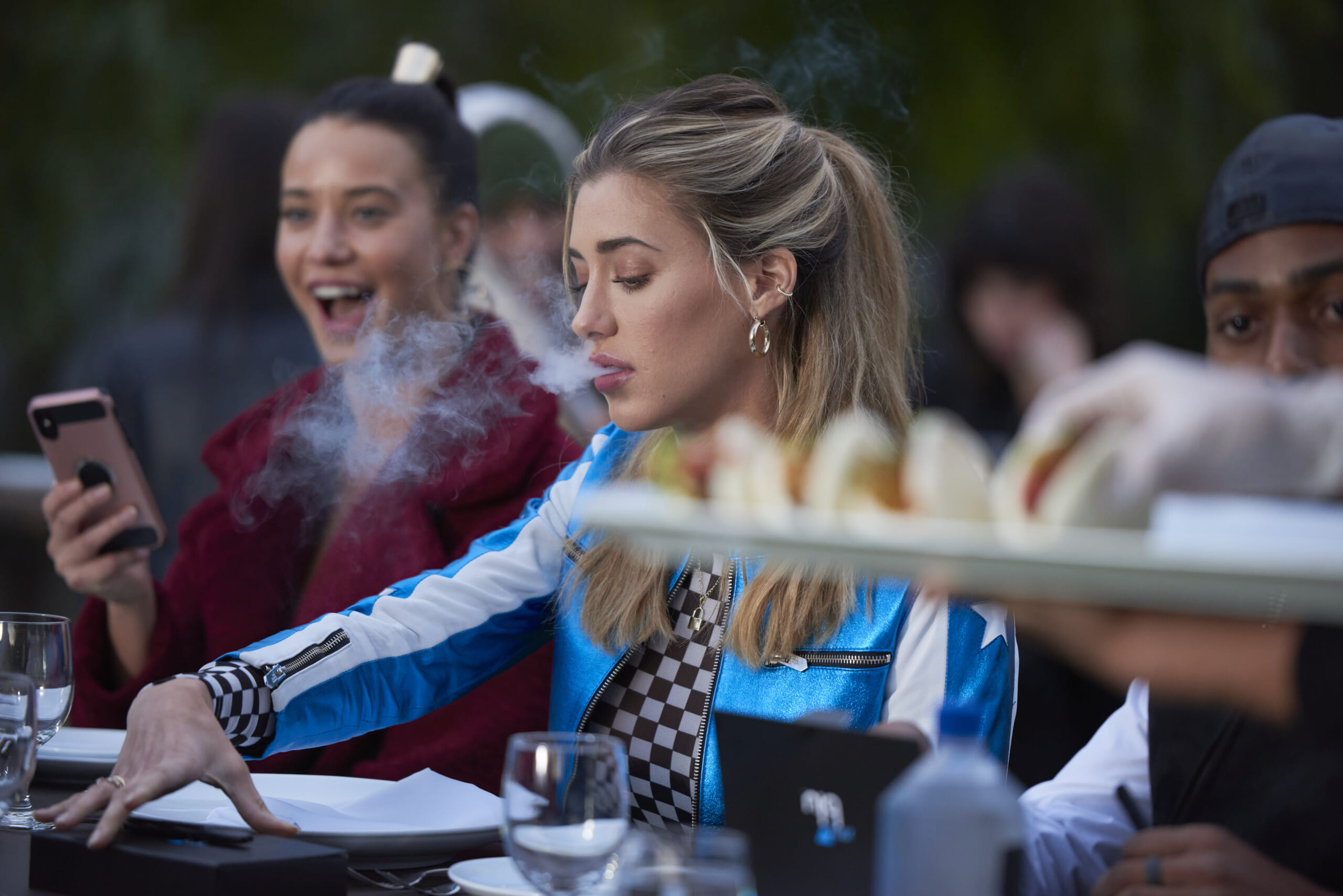 (Photo: Blu)
Presented by blu
Restaurateur, author and TV personality Eddie Huang is joining forces with blu as master of ceremonies for the brand's Tasting Room U.S. tour, Maxim can exclusively reveal.
Huang, the host of Huang's World on Viceland whose bestselling memoir Fresh Off The Boat inspired the ABC TV series, is partnering with blu to highlight bold flavors and cool culture around the nation, coinciding with the launch of the myblu vape.
Huang will travel across the country to spread the concept of flavor and authenticity, and showcase his experiences in a video content series shared across blu platforms. Huang's tour includes stops in Denver CO, Miami FL, Nashville and Manchester TN, and Austin TX.
"I'm excited to go around the country with blu and find out how others interpret flavor and where they draw their inspiration from." 
"It goes beyond just pairing and tasting. My belief is the idea that everything in the world is, in some way, connected. Whether it's food, drink, the element of smoke, or the experiences and the people we bring together and the cultures that connect, I just see symmetry and similarity in everything. So I'm really excited to manifest that into activations of blu's Tasting Room."
https://www.youtube.com/watch?v=Bdmk-dNtlR0
Before kicking off his blu Tasting Room tour, Huang hosted a private dinner in Malibu, California for dozens of tastemakers and influencers who tried the new myblu vape and feasted on a smoke-inspired menu prepared by Huang.
As a chef, Huang is best known for his signature Tawainese bao sandwiches at his critically-acclaimed Baohaus restaurant in New York City's East Village. For the uninitiated, that's steamed dough (the bao) which encases succulent,"red-cooked" pork belly braised in soy sauce, rice wine, rock sugar and Cherry Coke, before being topped with crushed peanuts, red sugar, chili oil and pickled mustard greens. And yes, it's really good.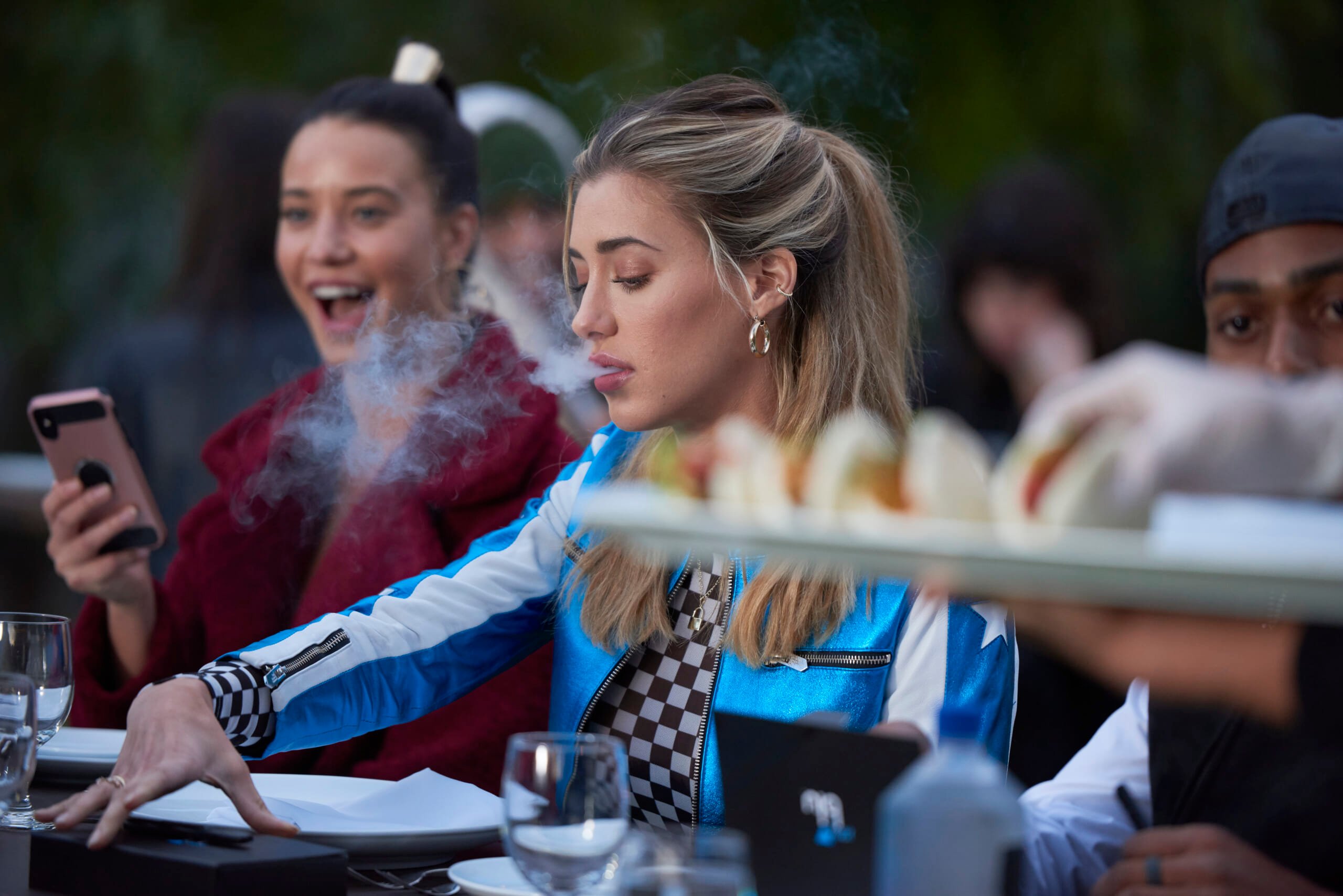 At the Malibu barbecue, Huang swapped out the traditional bao's pork belly for a smokier, Cantonese-style char siu roasted pork that he cooked in a Big Green Egg smoker. He also prepared a menu of Beijing lamb skewers, jerk chicken thighs, southern smoked pork ribs, and veggie sides that included Hainan eggplant, oyster sauce cucumbers and mashed sweet potatoes.
And each of the dishes were prepared in a way that augmented their individual flavors while paying tribute to their unique origins. 
"I always try to show a diverse array of flavors and meat and different smokes from around the world," Huang said. "So, for example, lamb skewer is very famous as a street food in Beijing. I kind of remixed it. I used Japanese binchotan charcoal and a Japanese kamado grill. The spices for that Beijing lamb skewer hail from western China. There's a lot of use of cumin there that you don't see in other parts of China."
"For the char siu pork in the bao, I used a Big Green Egg smoker. That company comes out of Georgia. It's kind of like a kamado smoker from China or a tandoor oven from India. But I'm using it to smoke and make char siu pork in 2018, and I finish that with some cherry wood."
"I'm also a huge fan of jerk chicken. I grew up working for a Jamaican chef in my dad's restaurant, and I go back to Jamaica frequently. When I see Jamaicans cooking jerk chicken—that might be my favorite smoked food." 
"Because it was a self-defense technique, right? Jamaicans were smoking chicken in the ground with herbs and weeds over the top to hide the smoke so that the British wouldn't know where they were. Through that trouble, they created this flavor that I think is the greatest thing that ever happened to chicken and, quite possibly, food."
"That's why I chose those specific cuts of meat and used different kinds of smoke on them. The Binchotan charcoal on the lamb, I used the cherry wood on the char siu pork, and I used a different type of wood on the jerk chicken."
Huang also had some tips for what myblu flavors are best paired with food and drink.
"I really like the Cherry Crush. That was very interesting to me, as well as the Polar Mint and the Magnificent Menthol, especially when I ate the lamb. The Polar Mint is very unique as a palette cleanser, because any time you eat lamb people give you mint jelly."
To order a myBlu vape, go here. And get the latest info about Tasting Rooms Across America with Eddie Huang and the full calendar of blu events here.