Coca-Cola In Talks With Marijuana Company to Make Cannabis-Infused Drinks
Talk about a joint venture.
Coca Cola/Getty Images
A green tide of legal cannabis is rolling in, and Coca-Cola might be ready to finally ride the wave.
CNN reported Monday that Coca-Cola has issued a statement indicating it is monitoring the popularity of CBD. That's the chemical element in cannabis that doesn't get you high, but may well have positive effects on pain and inflammation.
Bloomberg first took note of Coke's move and quoted spokesman Kent Landers, who said Coke is "closely watching the growth of non-psychoactive CBD as an ingredient in functional wellness beverages around the world." 
Landers also said that the "space is evolving quickly. No decisions have been made at this time."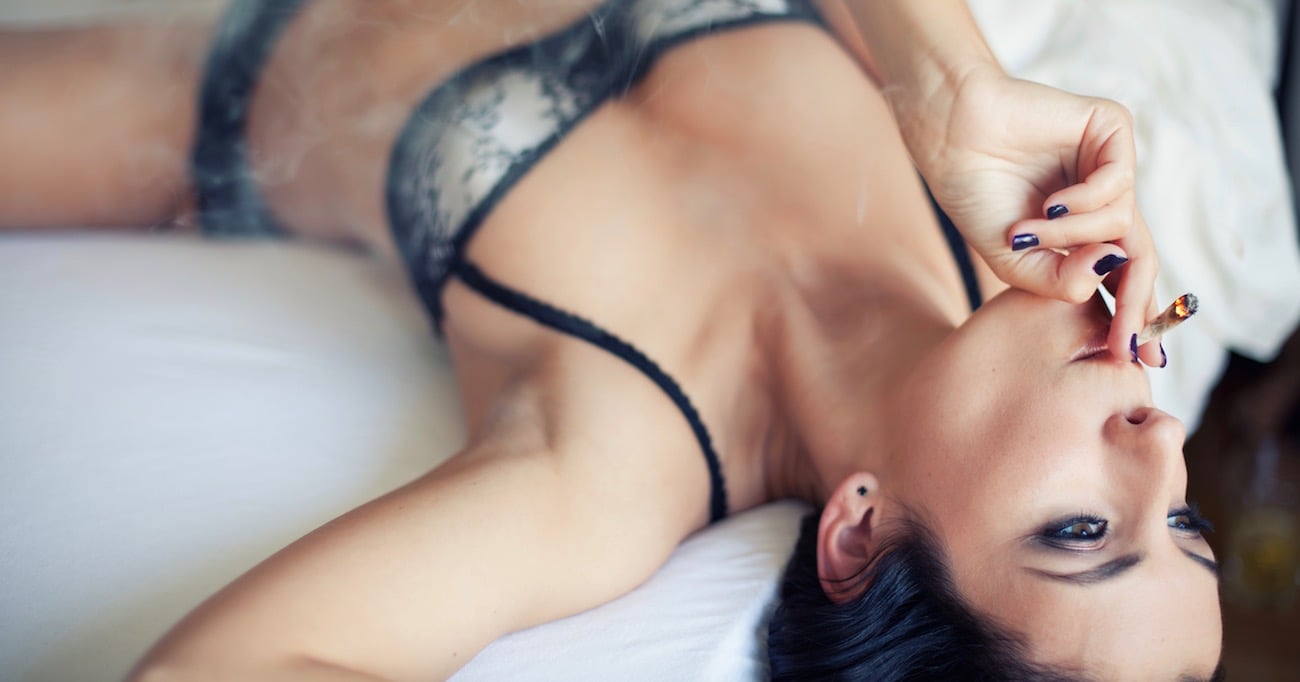 Even though the soft drink giant is only studying CBD, it's connecting with Aurora Cannabis, a Canadian weed distributor. And Bloomberg reports the news of Coke's interest spiked Aurora's stock shares in big way.
Coca-Cola is far from the only corporation with eyes on the rapidly expanding marijuana industry, according to Bloomberg:
Coke's possible foray into the marijuana sector comes as beverage makers are trying to add cannabis as a trendy ingredient while their traditional businesses slow. Last month, Corona beer brewer Constellation Brands Inc. announced it will spend $3.8 billion to increase its stake in Canopy Growth Corp., the Canadian marijuana producer with a value that exceeds C$13 billion ($10 billion).

Molson Coors Brewing Co. is starting a joint venture with Quebec's Hexo's Corp., formerly known as Hydropothecary Corp., to develop cannabis drinks in Canada. Diageo PLC, maker of Guinness beer, is holding discussions with at least three Canadian cannabis producers about a possible deal, BNN Bloomberg reported last month. Heineken NV's Lagunitas craft-brewing label has launched a brand specializing in non-alcoholic drinks infused with THC, marijuana's active ingredient.
Cannabis is still illegal at the federal level and while it's been legalized in many states for medical use, recreational weed laws don't move that fast as local legislatures and individual townships will often pass their own anti-weed statutes regardless of voter approval. 
Still, as more major corporations take notice and it becomes obvious that cannabis is an extremely profitable business, these joint ventures will likely become pretty commonplace. Hopefully.