No, The Deadly Coronavirus Isn't Linked To Corona Beer
Despite the Google search spike for "Corona Beer Virus" and "Beer Virus."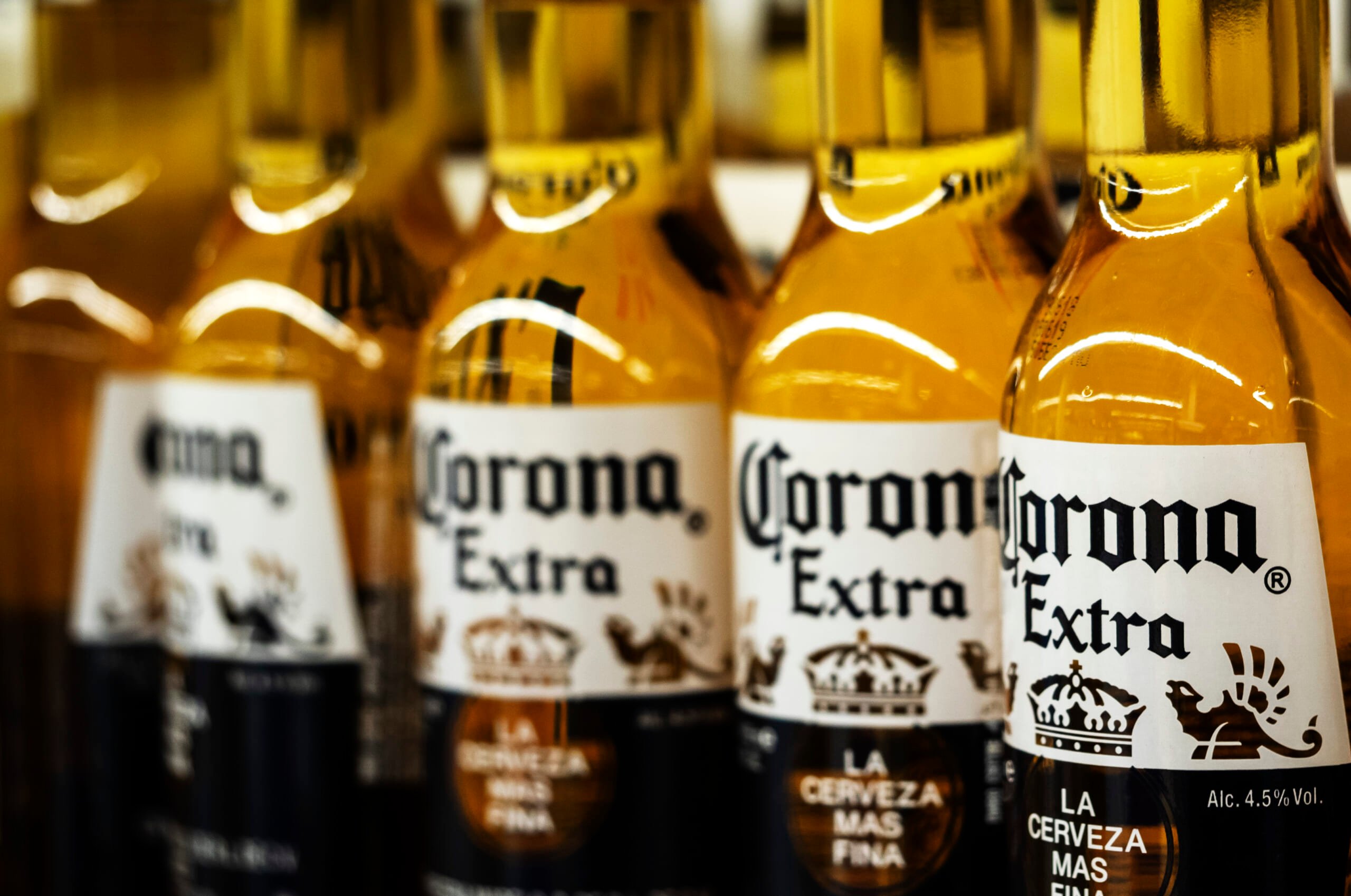 Coronavirus is a contagious upper-respiratory disorder that has the potential to cause pneumonia. Corona beer is a pleasant pale ale noted for its summery vibe. 
Apparently many people are unclear on the differences between them, according to a report from USA Today. That's why Corona beer has faced some unusual search engine action, with people seeking terms like "corona beer virus" and "beer virus."
In the United States, Google Trends calculated that 57% of the people that searched one of those terms searched for "beer virus," and the remaining 43% searched for "corona beer virus."

States like Hawaii, New Mexico and Kansas are searching "beer virus" more, whereas states like South Carolina, Colorado and Arizona are searching "corona beer virus" more. 
This is a weird misunderstanding for a lot of reasons, one of them being alcoholic beverages aren't friendly to germs. But of course, coronavirus is to blame. As Google noted in a tweet, searches for a wide variety of related terms have spiked in a huge way.
Why all the fuss, though? It's simple: this particular coronavirus is apparently brand new. The common cold is usually a type of coronavirus, but over time science has managed to catalog many of the bugs typically affecting humans. 
The Centers for Disease Control and Prevention (CDC) explains:
2019 Novel Coronavirus (2019-nCoV) is a virus (more specifically, a coronavirus) identified as the cause of an outbreak of respiratory illness first detected in Wuhan, China. Early on, many of the patients in the outbreak in Wuhan, China reportedly had some link to a large seafood and animal market, suggesting animal-to-person spread.

However, a growing number of patients reportedly have not had exposure to animal markets, indicating person-to-person spread is occurring. At this time, it's unclear how easily or sustainably this virus is spreading between people. The latest situation summary updates are available on CDC's web page 2019 Novel Coronavirus, Wuhan, China.
The bug is easily passed along via coughing and sneezing as well as touch. MedicineNet lists some of the potential complications:
difficulty breathing (may require a breathing machine),
high fever,
pneumonia,
severe cough,
organ failure (for example, kidney failure), and.
death.
Don't get it twisted: You won't get any of that from beer. 
USA Today didn't get a comment on this ridiculous confusion from Constellation Brands, the company that makes Corona beer, but it's easy to believe they'd really like the medical establishment to rename this bug if possible.
Seriously, though—as of January 30, 2020, the New York Times was reporting that the coronavirus had killed a minimum of 170 people worldwide and infected nearly 8,000. The first infection on US soil had been confirmed as well, a Chinese national who was visiting Chicago from her native city of Wuhan, where the virus reportedly originated. 
So wash your hands. A lot. And have a beer, it's fine.