This Luxury Brew Train Serves Craft Beers and Stunning Views of the Colorado Mountains
All aboard.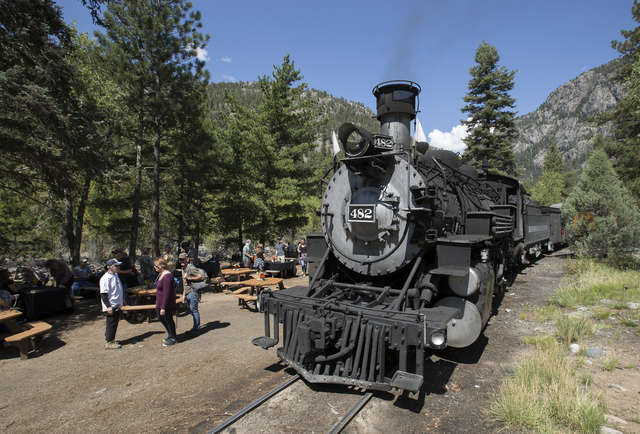 (Photo: Durango & Silverton Narrow Gauge Railroad)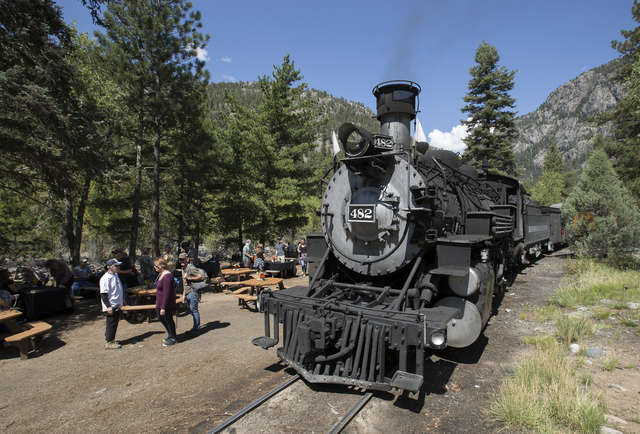 The Durango Brew Train is just the ticket for a scenic train ride brimming with all-you-can-drink craft beer on a 1920s steam locomotive through the Colorado Mountains.
Operated by Durango & Silverton Narrow Gauge Railroad, the Brew Train's route starts in Durango, Colorado, and travels along the Animas River as local brewers walk up and down the cars with lots and lots of delicious beer.
"On board these diesel-powered trains, knowledgeable Colorado craft brewers will introduce you to a light sampling of their fine ales and educate you about the process required for crafting each one," the website explains.
The train makes a 90-minute stop at Cascade Canyon in the San Juan National Forest where guests can hop off to indulge in food, live music, and more beer in the forest.
While the brewery lineup for this year's treks haven't been announced yet, some of the past brewers include BREW, Steamworks Brewing, Ska Brewing, Animas Brewing, Carvers Brewing, Four Peaks Brewing, and Left Hand Brewing.
Only one scheduled trip in 2018 left beer lovers wanting more, so the company expanded to nine trips this summer running from June to August, with two additional fall rides.
"With each passing year, the Durango Brew Train becomes increasingly popular among our guests as they remain attracted to high-quality, locally-produced craft beer," says Allen C. Harper, chairman and chief executive officer of the Durango & Silverton Narrow Gauge Railroad.
https://www.instagram.com/p/7Q6V6knzCc
The summer series will take place on June 15th, 22nd, and 29th, July 6th, 13th, 20th, and 27th, and August 3rd and 10th. 
Fall trips are August 31st and September 28th, and you can book your ticket right here for $139.
And if a South of the Border tequila train is more your speed, check out the Jose Cuervo Express, which shuttles passengers from Guadalajara to Tequila, Mexico.