The Best Private Jet Experiences To Book Right Now
You don't need to be a billionaire to indulge in these unforgettable private jet getaways.
Getty Images
Everybody knows that flying sucks these days, with all of the inconveniences like long security lines, fees for everything from bags to bottles of water, and people who think that flip-flops and pajama bottoms are appropriate airplane attire. Flying on a private jet, however, decidedly does not suck. 
Most of us don't own an aircraft, but there are plenty of opportunities to experience the luxury of this method of travel – provided you are willing to shell out the cash, of course. The perks that come with private jet travel can make it well worth it, from high-end whiskey and food in-flight to all the extra legroom you could ever wish for. Here are four luxurious private jet experiences available now to splurge on this winter.
The Macallan Masters Journey

The Macallan single malt whisky has partnered with Monarch Air Group and Golden Yacht Charters to create a customizable whisky-fueled private jet experience, available from December of this year through March of 2019. 
The journey begins at New Jersey's Teterboro airport, where you take off in a sleek airplane for a short trip to Opa-Locka, just outside of Miami. While onboard you have the chance to taste some ultra high-end whisky from the Macallan Master Series – Rare Cask, The Macallan M, The Macallan No. 6, and The Macallan Reflexion.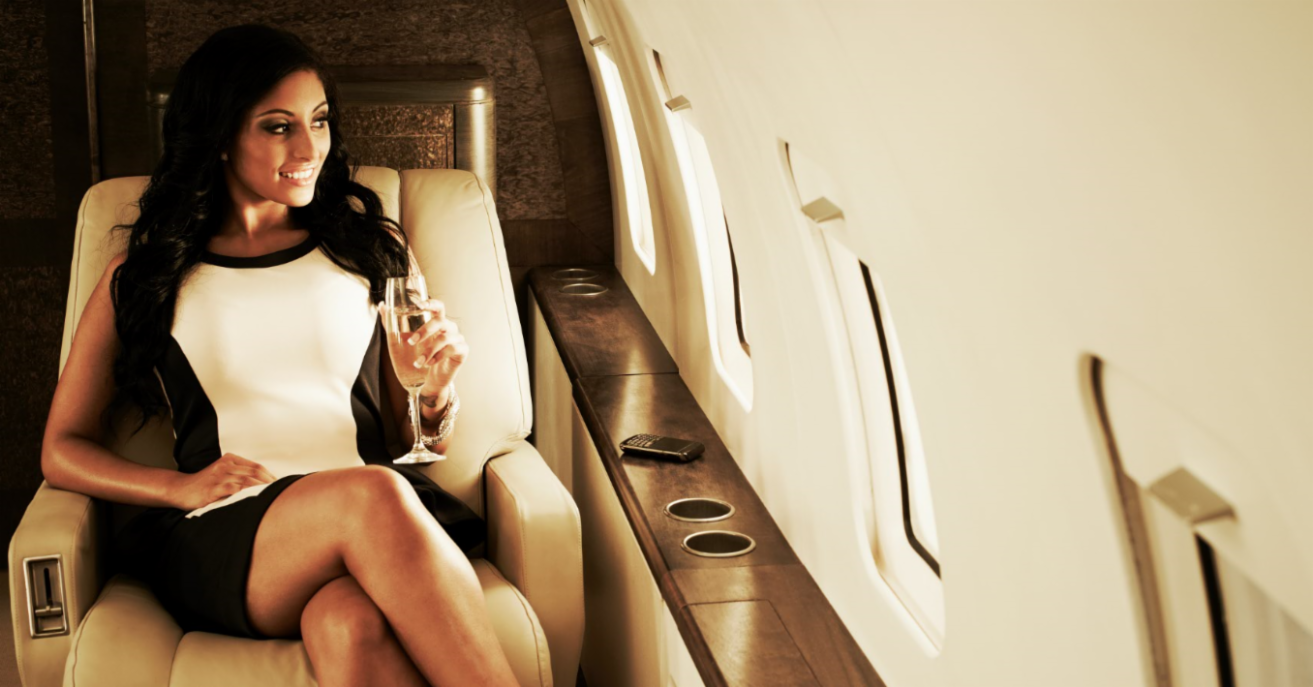 Upon landing the trip isn't over, however; you then board a luxury yacht for a cruise to Miami while eating a gourmet meal prepared by a private chef. The details are up to you – how many people you bring along, how big you want to go with the jet and yacht, and how much whisky you'd like to sample. For more info, email TheMacallan@Monarchairgroup.com.
Remote Lands Aman Private Jet Expedition

In September of 2019, "luxury Asia travel designer" Remote Lands will offer a 12-night journey throughout China via private jet. The trip will be limited to 24 people who will board a Boeing Business Jet to travel to high-end Aman resorts in Beijing, Hangzhou, Lijiang, and Shanghai.
Each stop will include a private car and guide who will take guests to activities like a champagne lunch on the Great Wall of China, a hike in the Tiger Leaping Gorge, and a stop at the famous Terracotta Warriors. The cost is $59,888 per person—email amanprivatejet@remotelands.com for more information.
PrivateFly Scottish Distillery Tours

Some of Scotland's renowned distilleries are found in the country's most far-flung locations. Sure, you can get to the islands of Jura, Islay, or Skye commercially, but check out PrivateFly's private helicopter bookings that will save you time, if not money. 
The distillery tours are not included in the pricing, so you must arrange them separately. But some of Scotland's most incredible whisky-making regions are just a 90-minute hop from Glasgow on this private Eurocopter AS250 Single Squirrel, allowing you to arrive in style before sampling some of the world's best whisky. Prices range from $7,400 to $15,000 depending on the destination.
Four Seasons Private Jet

Four Seasons has a private jet experience that will take you to various regions of the world in style, class, and comfort. The price for this experience is steep, but the amenities and activities included are decidedly rarefied. 
Aboard the refurbished Four Seasons 757, you'll find 52 flatbed seats, each with 6.5 feet of personal space. Food is prepared in a state-of-the-art kitchen by executive chef Kerry Sear with options ranging from burgers to caviar, and a pair of Bose headphones is yours to keep after your travel concludes. 
Right now, trips are available to book through 2020 to locations across the globe, including Latin America, Bora Bora, Rwanda, and the Galapagos Islands. Prices range from about $100,000 to $150,000 per person depending on the trip.