Where to Eat, Drink and Play on the Bahamian Island of Bimini
This hot Caribbean getaway has snorkeling, fishing, scuba-diving, beautiful beaches and more.
(Photo: Hilton Resorts World Bimini)
Located just 50 miles east of Miami, the sport fishing and snorkeling hub of Bimini is the closest Bahamian island to the U.S. Comprised of two main islands—North Bimini and South Bimini—and scores of cays, Bimini is only a 30-minute sea plane hop from Florida, but the laid-back Caribbean vibe makes it feel blessedly farther away.
This is, after all, where Ernest Hemingway had a summer home (he wrote Islands in the Stream and To Have and Have Not here in the 1930s), Jimmy Buffett wrote a book, and Martin Luther King Jr. penned part of his Nobel Prize acceptance speech. Nowadays, tourists come to lounge on Bimini's pristine beaches, snorkel around decaying shipwrecks, swim with dolphins and manta rays, and charter boats to catch marlin, wahoo, sailfish and bonefish, which can be reeled in all year.
Bimini used to be one of the Bahamas' sleepier islands, but it has seen an uptick in tourism since the Hilton at Resorts World Bimini opened in 2016. The sprawling, 750-acre property boasts six restaurants and bars, a rooftop infinity pool, a casino, 305 rooms and 18 spacious luxury suites.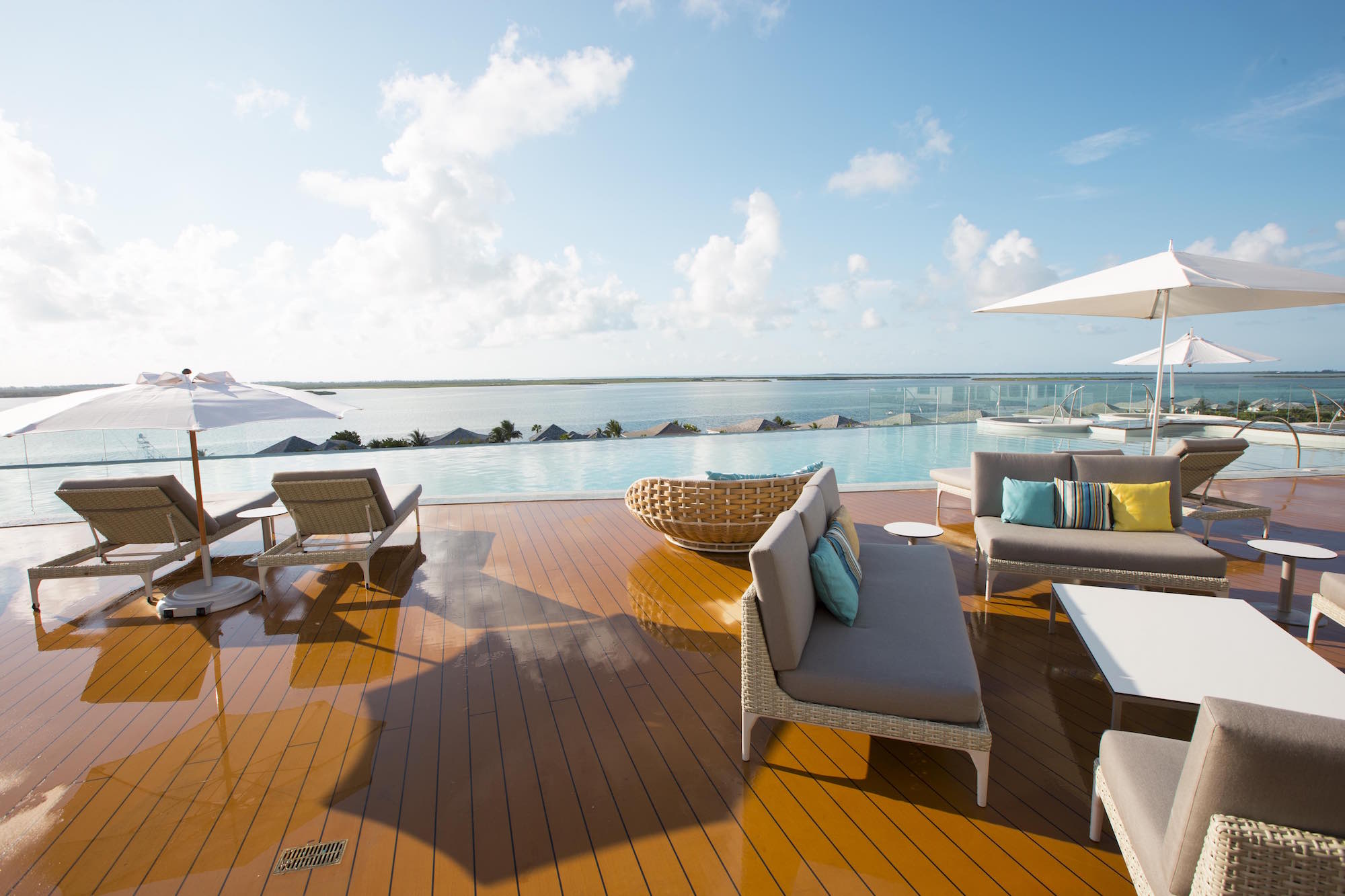 Be sure to rent a golf cart and cruise into town for fresh conch salad—a ceviche-like concoction of chopped raw conch, tomatoes, red onions, green peppers, garlic and lime juice—that is Bimini's signature snack (along with sweet "Bimini bread" made with coconut and honey). Joe's and Stuart's both make conch and lobster salads daily, with the mountains of empty shells behind their humble stalls to prove it. 
https://www.instagram.com/p/BdK7IBSHk2x
Other standout meals during a recent weekend in Bimini included the unctious lobster pizza at Edith's, the fried fish breakfast at My 3 Daughters, and grouper sandwiches and fried lobster washed down with local Kalik beer at C.J.'s Deli, which is perched over a strip of white sand beach. 
For a more elevated evening out, Resort World recently launched Luna Beach Club, helmed by veteran Miami nightlife impresario Michael Capponi, known for South Beach hotspots the Forge, Bed, Mansion, Privé and LIV. Here are some of his favorite things to do in Bimini.
Boating, Fishing and Snorkeling
"I love being on the water in Bimini. If you want to see pods of wild dolphins, navigate approximately two miles northwest of north rock in the afternoons between 2 p.m. and 5 p.m. If you're quiet, and you tune into them, they will come to you. Sometimes, there could be 20 to even 50 dolphins that will come up to the boat. Some of the greatest dolphin whisperers in the world have told me that the dolphins in Bimini are the friendliest they've ever encountered."
https://www.instagram.com/p/BVQV4oJAkdl
"Honeymoon Cay is 20-minute boat ride from Resorts World Bimini. It's one of the most beautiful locations to visit during the day. The water is as clear as a pool and there are endless manta rays everywhere."
https://www.instagram.com/p/Bcc98wcHEFC
"Another one of my favorite spots to visit by boat is the Sapona wreck. It's an incredible dive site as well as a great landmark for boaters where you can see the remains of a ship that was destroyed by a hurricane in the 1920s."
https://www.instagram.com/p/BaCvZFaHU_6
"Ernest Hemingway put Bimini on the map as a famous fishing destination. It's a great place to catch everything from Wahoo Tuna to Mahi Mahi. I definitely recommend it for anyone interested in fishing."
https://www.instagram.com/p/BPsbbWVgGix
"Bimini has been named one of the top ten snorkeling destinations in the world. It's a great place for anyone to snorkel because the trips are typically done in shallow water, so no experience is required. It's also an amazing place to scuba dive. The flat and clear waters are perfect for beginners. Most are a short boat ride from Bimini and you can see a ton of water life year-round."
https://www.instagram.com/p/Bc8LmyanveM
Where to Stay
"The Lagoon Suites at Resorts World are really special because they set the stage for your experience in Bimini. They are all located on the first floor, and have floor-to-ceiling windows which gives you a stunning view to wake up to." 
"The rooms are incredibly spacious and each have a private pool deck which leads directly to the resort's lagoon pool, which gives guests the ultimate VIP experience."
Where to eat
"Love the conch salad at Joe's Conch Shack — and also the lobster salad. There's a very specific secret recipe to how Joe seasons his creations. No one can replicate it."
"I also love The Sushi Bar at Resorts World. My favorite dishes are the conch and octopus ceviche, and the Sun of a Beach sushi. At Luna Beach, my go-tos are Bahamian conch salad, oven roasted seabass and the ceviche." 
Where to party
"Island House is great; get ready to dance with the locals. It's one of the greatest places to go after midnight on a Saturday. Be ready for a real down and dirty dive bar — this is raw Bimini. Hemingway's bar at Resorts World is always good as it's the main casino bar, so you get a great view of everyone coming in the casino."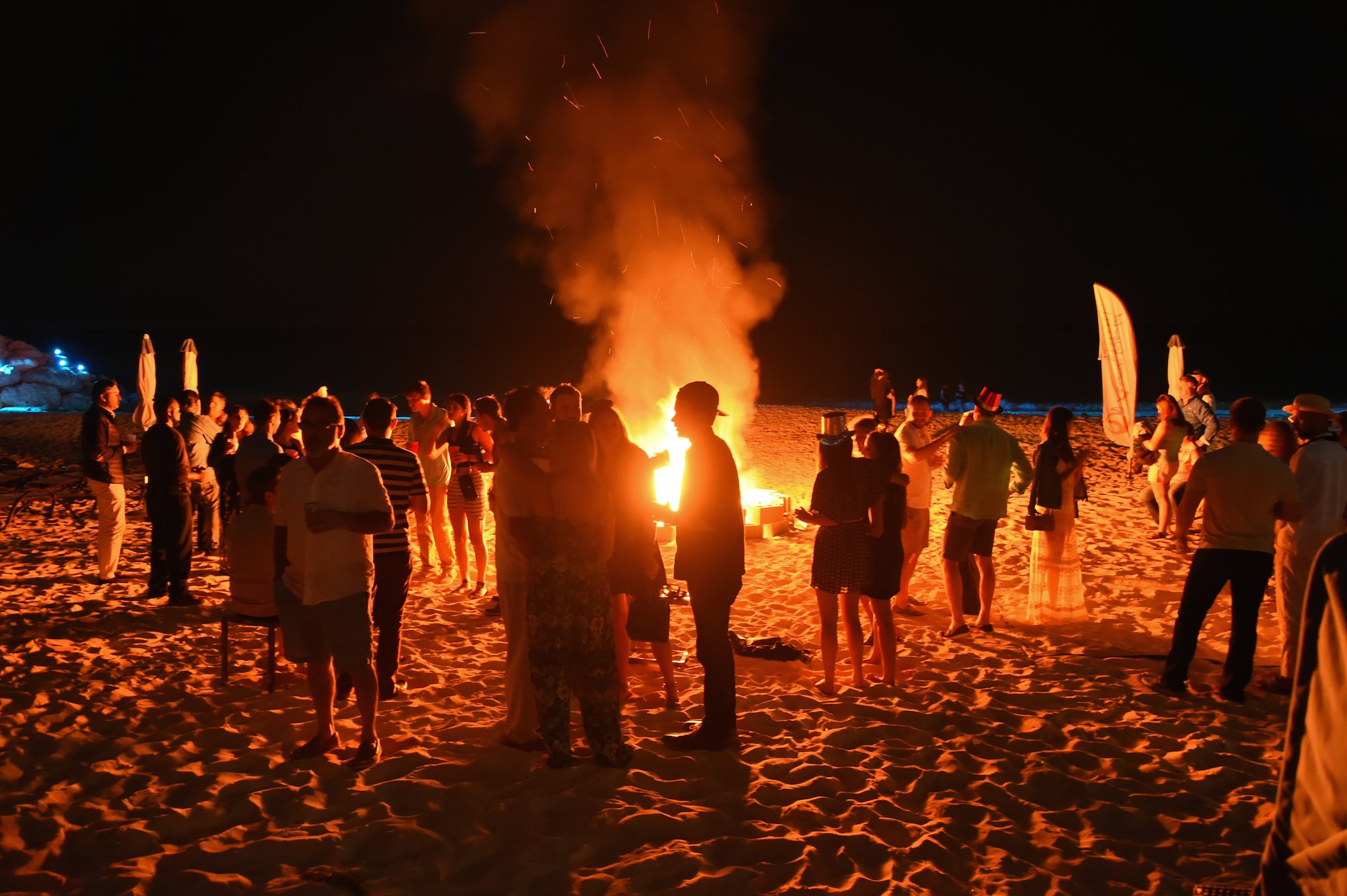 "At Luna Beach, our Full Moon parties are really something special. We have amazing Junkanoo performers, fire dancers and bonfires on the beach. The stars are so visible and the moon shines over the ocean. We have coconuts that we fill with EG Vodka that we give to our guests." 
https://www.instagram.com/p/BaEO5GJFDA1