'Game of Thrones' Announces Official Beer Inspired by Jon Snow
Winter is brewing.
Screencap
Here's a little good news amid rumors that the final season of Game of Thrones might begin later than fans would like: Beer.
As in an official Thrones beer inspired by Kit Harington's Jon Snow. The beer is called King in the North, and it's probably best served frosty.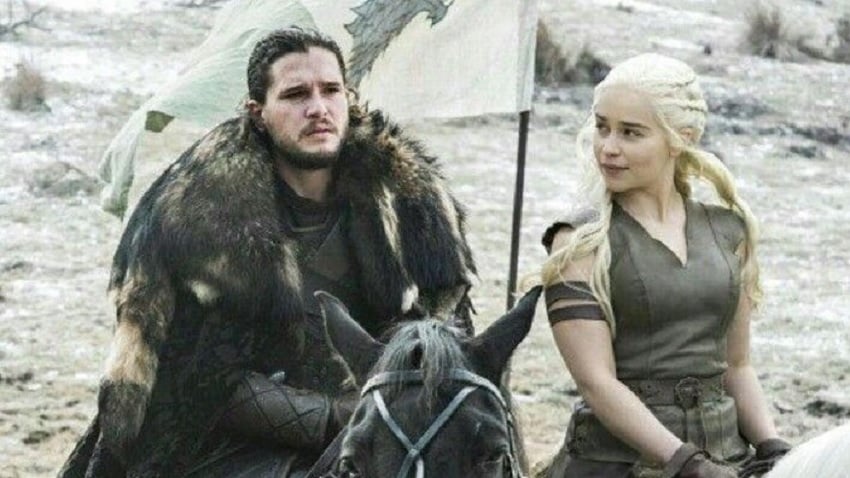 A deal struck by Brewery Ommegang and HBO brought this brew to life, and it will serve as the last of a line of limited release beers—all dedicated to major characters in the uber-popular HBO blood, sex, and dragons epic. 
A release from the brewery stated the beer "will be released alongside a one-of-a-kind gift pack, just in time for the holidays. The gift pack features one 12-ounce bottle of each of the four Royal Reserve Collection beers and a collectible Game of Thrones glass. The suggested retail price for a gift pack is $24.99."
VP of licensing & retail at HBO Jeff Peters said they "expect this one to bring our fans to their feet to toast the King in the North."
Toast him, that is, right up to the moment Jon Snow buys it horribly in some very brutal Game of Thrones-ish way.
Look for King in the North on shelves… sometime before the final season premieres. Whenever that happens.